See all projects
Research Paper On The Link Between Catecholamines and Anxiety Diagnosis
Katie
Katie is a 16 year old high school student from Danville, California.
High School
San Ramon Valley High School
Student review
The most valuable part of Polygence was connecting with my mentor and researching a topic important to me. Austin directed me through the project and gave me valuable tips and guidelines when analyzing and designing an experiment. I really appreciate Austin's ability to make things light, and his patience throughout. I learned a lot throughout the Zoom calls, talking about catecholamines and generalized anxiety disorder.
View Polygence scholar page
Project description
Katie summarized the prevalent reports on anxiety disorders and their correlation to catecholamine physiology. Performing a meta-analysis of publicly accessible data, a direct correlation between catecholamine levels and anxiety disorder was found by analyzing pre-experiment baseline values and anxiety scores. Through a deeper understanding of these potential biomarkers and other potential comorbidities, there is hope to reduce the effects of anxiety disorders including suicidal ideation through early recognition and treatment of this crippling condition.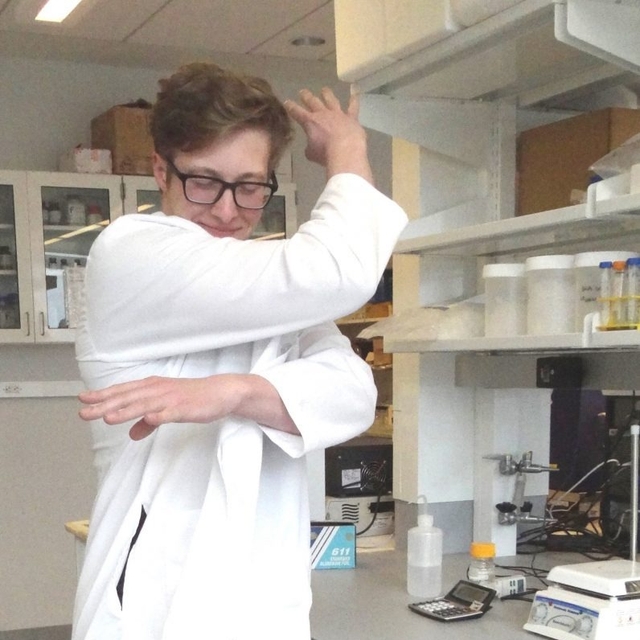 Austin
PhD Doctor of Philosophy candidate
Expertise
Toxicology, Endocrinology, Microscopy, Food Science,
Interested in starting
your own project?
Apply today!
By registering you agree to our terms of use and privacy policy, and consent that we or our partner provider may reach out to you using a system that can auto-dial.