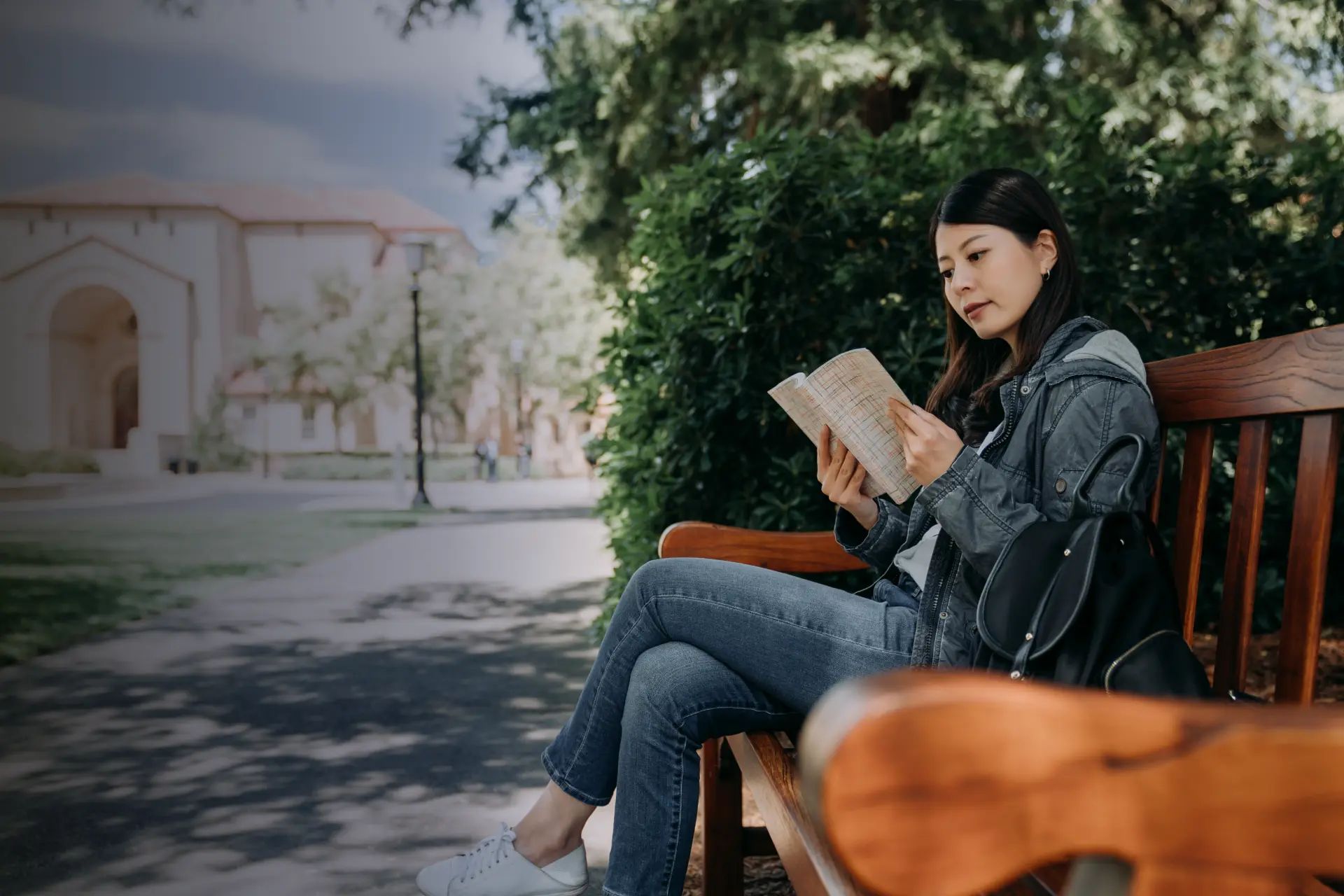 Frequently Asked Questions
Questions commonly asked by students and mentors.
What is Polygence?

Polygence is a research academy for motivated students looking for dedicated mentorship from expert academics and practitioners.

Polygence offers a range of different program offerings for students to work with expert mentors, including our Core Program, Pathfinders, and Pods.

The Core Program is a ten-session research program that dives deep into a project idea of the student's choice. The Pathfinders Program is a three-session career discovery experience. Polygence Pods offers unique outcomes in 6 weeks on specific topics with a group of 2-5 peers.
What program do you recommend for younger students (9th, 10th Grader)?

Polygence does not have an age limit to apply to any of our programs! Each student is unique, so we don't suggest programs based on the student's age alone. Students should create a profile and get in touch with an Associate Director of Admissions (ADA) to walk them through the application process. This conversation with an ADA is vital to ensure our team understands the student's unique needs. Next, the ADA will help the student select which Polygence program option is best for them.

Students of all ages apply and get accepted to our Core Program, a ten session research program that dives deep into a project idea of the student's choice. Often students want to do this program, but don't have an idea of what they want their project idea to be. For students like this, we recommend our add-on program, Launchpad, that helps students workshop through project ideas with 3 different mentors prior to starting their Core Program. After applying to our Core Program, students and parents can talk to their ADA about purchasing Launchpad.

Many students - particularly middle school and younger high school students - start their Polygence journey with our Pathfinders Program, a three session career discovery experience. Pathfinders is designed to help students take those first steps towards figuring out what truly interests them and can help them uncover the possible academic and career paths they can take.

For students looking for a more structured project but are not yet ready for our Core Program, our Polygence Pods offer unique outcomes in 6 weeks on specific topics with a group of 2-5 peers. Pods can be a great introduction for newer researchers, younger students, or students who want a more collaborative project experience.
What is the program structure?

The Core Program is made up of ten one hour-long sessions spread out over a period of three to six months. Some projects may exceptionally run beyond six months. The program is structured around 3 milestones in addition to regular assignments to ensure students make steady progress on their project. Given the diversity of projects, these milestones are designed to be as flexible as possible to accommodate any and all types of projects. The Core Program also includes two rounds of Writing Feedback on projects provided by a Polygence team member.

Students who add Launchpad and/or Premium Showcasing Support to their program will have longer project timelines. To learn more about structure, check out our Core Program page.

The Pathfinders Program consists of three sessions with mentors and one additional Reflection Session, and can be completed in less than one month. Students in this program meet with three mentors who specialize in the fields they are curious about. Each session is a two-way conversation, customized to the student's specific questions and interests. The Reflection Session at the end serves as a way for students to synthesize their learnings and arrive at clear next steps.

Polygence Pods are 6-week structured courses that place students with 2 to 5 peers in group sessions guided by an expert mentor. Each session is 1 hour and features a mix of lecture and group discussion focused on a specific topic and learning objective, ultimately building towards a fun and fulfilling final project.
What is the tuition for a Polygence program?

Tuition for the Core Program starts at $2695 USD.

Students can bundle our Launchpad Program with the Core Program for a total tuition cost of $3195. Students can also bundle our Premium Showcasing Program with the Core Program for a total tuition cost of $3495.

Tuition for Polygence Pods is $495 USD.

Tuition for the Pathfinders Program is $595 USD.

We offer partial and full need-based scholarships for Core Programs and bundles on a limited basis.
What are my payment options for a Polygence program?

For our Core Programs and bundles, you can either pay your tuition upfront in a single payment, or choose a payment plan of six monthly installments. Please note that if you choose the payment plan option, an 8% installment fee will be added.

Tuition for Polygence Pods and the Pathfinders Program must be paid upfront.
What is Polygence's Refund Policy?

If a student wishes to withdraw from the program, they must reach out to [email protected] with their request to withdraw. Polygence's refund policy is program specific and outlined below:

Polygence's 10-session Core Program*:

If you have paid and not had your 1st session → Eligible for refund of up to 100%
If you have paid and met for 5 or fewer sessions → Eligible for refund of any unused session
If you have paid and have met for more than 5 sessions → Ineligible for refund

Polygence's 3-session Pathfinders Program, Launchpad, and Premium Showcasing Support Program**:

If you have paid and not had your 1st session → Eligible for refund of up to 100%
If you withdraw from the program before completing all 3 sessions → Eligible for refund of any unused session

6-session Polygence Pods:

If you have paid and the 1st session has not been held → Eligible for refund of up to 100%
If you withdraw from the program before completing all 6 sessions →Eligible for refund of any sessions that have not run

Please note that upon enrolling, you are confirming that you understand the timing for the Pod sessions. Recordings for all pod sessions are available in the workspace after the session is held, and no refunds will be provided for unattended sessions.

Polygence's research course offered in partnership with UCIxGATI:

If you have paid and the final UCIxGATI enrollment deadline has not passed → Eligible for refund of 100% tuition, or transfer into a later cohort
If you have paid and withdraw from the program after the final UCIxGATI enrollment deadline → No refund will be provided, and you may no longer transfer into a later cohort

*As projects are student-driven, successful outcomes will depend on the individual student effort and time commitment. Polygence does not guarantee specific project outcomes or exact project deadlines, or provide refunds due to failure to complete projects within the original program duration.

**As an ethical and academically rigorous program, Polygence does not guarantee publication or publishing outcomes in peer-reviewed journals, and does not provide refunds for projects not selected for publication to specific journals. For research paper submissions, Premium Showcasing Support will provide support for submission to up to 3 journals (or equivalent showcasing opportunities) identified as appropriate for the work created.
Can I do a science fair experiment or laboratory work with Polygence?

As a remote mentorship experience, Polygence does not provide access to laboratories or any laboratory equipment.

All approved Polygence projects must be able to be completed at home, or outside the confines of a professional laboratory.
Do I need to have an exact project in mind before I apply?

While some students enter the Core Program with a very clear research question in mind, many of our students do not. That's why we created Launchpad - a three session add-on program that can be bundled with the Core Program.

Students who are enrolled in the Launchpad + Core Program bundle begin with meeting with 3 different mentors who each specialize in the subjects that the student is interested in focusing their project on. Students work with each mentor to gather inspiration for possible project ideas and workshop through ideas together.

After that, students have a Reflection Session with a Polygence-trained educator designed to synthesize what the student learned from each of their mentors, and help students converge at one specific Core Program project idea they feel excited about.

The student will then begin their Core Program, matched with a mentor whose expertise can support this project idea. The student and mentor will use the first session of the Core Program to get even more concrete and produce a specific Research Question.

We also encourage students to explore the projects page to gain inspiration from other students who have already completed the Core Program.
Are there any types of projects that you don't support?

We love a unique project idea, so we encourage you to get creative! You can check out the wide variety of some completed Polygence research projects here.

However, there are a few areas where we generally don't allow projects for safety concerns and regulations. We don't allow testing on vertebrates, hands-on research with bodily fluid or human waste, or hands-on research with controlled substances including but not limited to: THC, CBD, and alcohol. Students are welcome to petition for exceptions but must provide proof of pre-approval from a parent and institution, lab supervision, and equipment access. Approval of exceptions is based on review by the Polygence Admissions team and is not guaranteed.

Additionally as a research academy, Polygence believes that all students and mentors should feel safe and respected in their workspace. Polygence does not accept project proposals with obscene, discriminatory, or biased premises that do not meet ethical research standards.
Do I need specific coursework and previous experience to apply?

For the Core Program, it depends on the project and topic you're interested in. If your project requires programming skills, for example, we ask you to describe your relevant experience and previous projects on your application. We're looking for students to have a strong programming background for advanced computer science projects so we know they'll be successful at tackling the guiding assignments provided by mentors between sessions.

There are no prerequisites or required experience to do the Pathfinders Program or Polygence Pods.
What topics can I study with Polygence?

With over 2,000 mentors from world renowned educational institutions and specializing in every field you can imagine, Polygence is able to support a wide variety of Core Program projects. From neuroscience and fashion history to astrophysics and machine learning, we have a mentor for you. Check out some of our mentors to get a sense of the breadth of research areas we support!
How do I apply?

To apply to the Core Program, you can easily apply by clicking the "Apply Now" button located on our website.

If you're interested in the Pathfinders program, you can sign up for the program directly on the Pathfinders page.

If you're interested in Polygence Pods, you can sign up for a Pod directly on the specific Pods page in which you are interested. All available Pods can be found on the Pods homepage.
When is the application due?

For our Core Program (including the Launchpad and Premium Showcasing Support Add-Ons), we have rolling admissions that batches students into cohorts based on their application submission date. Students should submit their application by the 15th of the month to ensure they are able to enroll and start the following month.

Even if you are looking to start your project at a later date, we recommend applying and enrolling as soon as possible in order to lock in your mentor match from the widest possible range of available mentors.

You can sign up for the Pathfinders Program at any time. After a 5 minute sign up and invoice process, students are matched with their first mentor within a week.

For Polygence Pods, each pod has a specific start date for the first session. As a structured course, students must enroll in their selected Pod at least one day before the Pod start date to ensure they have set up their account correctly and are ready to enroll.
What is Polygence's acceptance rate?

We vet each application to ensure the proposed research is unique, achievable, and meets ethical research standards. Students who meet with one of our Associate Directors of Admissions (ADA) to refine their proposal and secure the ADA's recommendation generally see an increased acceptance rate.
Can I apply now to start at a later date?

Yes, in general we accept applications up to three months in advance of your desired start date for our Core Program (including the Launchpad add-on).

If you'd like to enroll for a future date that is further out than three months, we recommend connecting with our admissions team to discuss your project timeline by emailing [email protected].

For the Pathfinders Program, you can enroll anytime here. Once enrolled and matched with your mentors, you have access to each of your Pathfinders workspaces for one month from when you are matched. If you need to extend your access or wish to start the program at a later date, please email [email protected] and we can accommodate you.

For Polygence Pods, you can apply to any upcoming Pod that is open for enrollment on the Pods homepage. You'll receive an email one week prior to the pod start date with the link to your Pod workspace.
How am I matched with a mentor?

Once you are accepted into our Core Program and have completed enrollment, the Polygence Matching Team will search through 2000+ Polygence mentors and hand pick the perfect mentor for you and your specific project. You will receive your match within 1-3 weeks of enrolling.

As part of the sign up process for the Pathfinders Program, students select three topics of their choice and can also optionally indicate specific subtopics of interest and notes. Once enrolled, the Polygence Matching Team will search through 2,000+ Polygence mentors and hand pick the best three mentors for you and your interests. Students are matched to their three mentors within 1 week of enrollment.

For Polygence Pods, each pod has an assigned expert mentor who has created the curriculum and will guide the group through the 6 sessions. Pod mentor information can be found on the specific Pod landing page.
What if I don't like my mentor?

While our Matching Team works diligently to provide the best available match in all of our programs, rematches are offered on a case by case basis. Just reach out to [email protected] if you have any concerns about your match.
How long is the program?

The Core Program is flexible and tailored to you! However, we strongly discourage students from attempting to complete the Core Program in less than ten weeks so there is enough time for research assignments between meetings. Projects undertaken during the school year typically take between four to six months. In the summer, students typically aim to complete the program in 12 to 16 weeks. Add-ons such as Launchpad or Premium Showcasing Support will impact the overall length of the program.

The Pathfinders Program takes one month (or less) to complete all sessions.

All Polygence Pods are six weeks long, completed in weekly sessions with your mentor and group.
How often will I meet with my mentor?

Polygence is meant to be flexible, and it will be up to you and your mentor to decide what makes the most sense for your Core Program project and your schedule! Mentors work with each student's unique schedule and needs throughout the project. Generally, students meet with their mentor at least every two weeks during the school year and usually every week during the summer.

For the Pathfinders Program, how often you meet with mentors depends on the schedule of both you and the mentors you are matched with. You'll use the chatroom and scheduling features in each of your Polygence workspaces to communicate with each of your mentors to determine the best time to schedule each session within the one month.

Polygence Pods, however, is composed of six, once a week meetings. These are scheduled in advance at set days and times. A recording of the session is made available to students, in the event that they are unable to attend a specific session.
Can I communicate with my mentor in between sessions?

Absolutely! All of our programs include access to the Polygence platform. On our platform you will have a shared workspace with your mentor where you can chat, share/receive resources, and collaborate between sessions. The chat feature of your workspace even remains open once your Core Program project has ended!

You can also download the Polygence mobile app to chat and schedule with your mentor conveniently on the go. It's an easy way to keep in touch between sessions!
Is there any other support throughout the program (aside from my mentor)?

Yes! The Polygence Team is always here to support active projects and ensure everything stays on track, you can reach out to them at [email protected]. Students also have access to the following: Our showcasing database, 2 rounds of writing feedback from a writing fellow, and our full Student Guidebook that houses additional resources to help students throughout the research process.
How can I learn more?

We recommend looking at our Program Page for more information about the different Polygence program options available.

If you'd like to be connected with a member of our Admissions team for more information, please email [email protected].
How do I showcase my Polygence project?

If admitted and enrolled in the program, you gain access to our vast database of showcasing opportunities, including science fairs, peer-reviewed journals, and writing competitions. We've pre-vetted each opportunity in the database to ensure their appropriateness and reliability. Additionally, Polygence students in the Core Program have the opportunity to apply to present our Symposium of Rising Scholars and submit their written work to the Research Archive of Rising Scholars!

If showcasing your project outcome is a focus of your research, be sure to check out our Premium Showcasing Bundle as an option for your project.
What is the Symposium of Rising Scholars?

The Polygence Symposium of Rising Scholars is bi-annual academic conference where Polygence students present and share their research with their peers, families, and academics. Click here to find out more!
Will my mentor write a recommendation letter for me?

This is up to your mentor and you should let them know you're interested in this well in advance of deadlines to make sure they have sufficient time to write a strong letter. Our mentors are generally proud of their students and what they've accomplished but it is up to their discretion to write them. Assuming you complete your project in a satisfactory manner, your mentor may be happy to provide you with a recommendation letter either for your university applications or future research opportunities.
What are the steps after I submit my application?

Once you've submitted your application, you may be required to meet with a member of our Admissions Team for an interview. If you receive a request for an interview, please make sure to schedule your interview as soon as possible to ensure a quick review of your application.

Turnaround time for application reviews varies month-to-month and depends on the volume of applications received for that cohort. Our team strives to follow up with students about their admissions decision within 2 weeks of the application deadline. Once enrolled in the program, it can take up 1-3 weeks to be matched with a mentor.
What is Writing Support?

For students writing research papers, Writing Support entails detailed edits from mentors who are part of our Writing Fellows program. Two writing support rounds are included in the cost of our Core Program! Writing Support occurs asynchronously with feedback shared via email.
I'm a parent. How do I link my student's account to my own account?

Once you create an account on polygence.org, you'll need to connect it with your child's account! Simply login to your parent account and click this link. Once there, it should direct you to a page with input fields where you can invite your child to connect the accounts. Here is a video for reference if needed!
My student is enrolled and I'd like to update my billing information. How do I do that?

Please email [email protected] to discuss any billing-related questions or to update your information. Thank you.