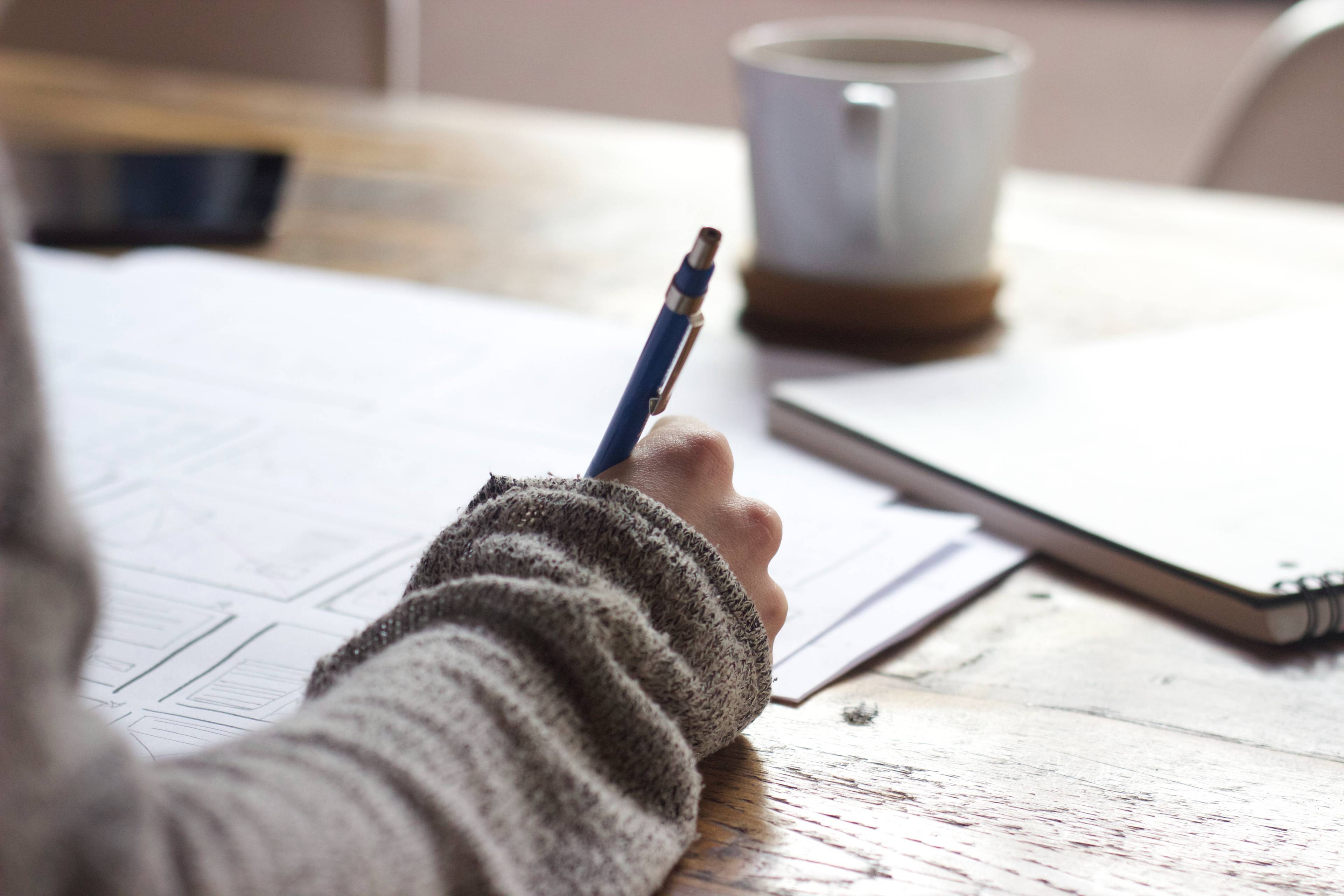 Writing contests are a great way to focus on a topic that excites you, organize your thoughts, showcase your research and/or creativity, join a community, gain recognition, and even win cash, scholarships, and expense-paid travel. The other nice thing about writing is that you can do it on your own time, and it doesn't cost a dime. You can fit it around other summer activities or on weekends. You don't need to win 1st place in these competitions to reap the benefits either. Many competitions offer all sorts of prizes at various levels, and you may get invaluable feedback from expert judges that will help you in your future writing projects. And yes, winning looks great on college applications too.
We've organized this list of teenage writing contests alphabetically. They cover a broad swath of subjects—scientific research, persuasive essays, poetry, comics, philosophical arguments, and more. Pro tip: Most of these competitions publish past winners on their websites. Read these winning entries to get inspired and to get a sense of the format, length, tone, and subject matter that's considered winning material. It's also just fascinating to read this great writing.
Want to work on a writing project but want feedback? Check out our Polygence mentors. Most of these competitions don't mind if you polish your work with a mentor if, obviously, the work and ideas behind your entry are your own.
Best Writing Contests for Teens and High School Students
1. Achievement Awards in Writing
Hosting institution: National Council of Teachers of English
Awards: First class awards will be published on NCTE website
Entry deadline: March 1st
Each year the National Council of Teachers of English posts a thought-provoking prompt (2023's was based on Malala Yousafzai's address to the United Nations) and participants are welcomed to respond in up to 10 pages. Entries need not be only informative or persuasive essays. They can also take the form of a research report, a personal narrative, a fictional story, a series of poems, a photo essay, or a comic or graphic narrative.
2. AFSA's National High School Essay Contest
Hosting institution: The American Foreign Service Association (AFSA) and the United States Institute of Peace (USIP)
Awards:
$2,500 (1st) + paid trip to the nation's capital from anywhere in the U.S. for the winner and his or her parents + an all-expense paid educational voyage courtesy of Semester at Sea.
$1,250 + full tuition to National Student Leadership Conference's International Diplomacy summer program (2nd)
Entry deadline: Early April
Every year this essay contest invites high school students to explore a topic that touches upon issues of peacebuilding and the protection of national security. Your response to this prompt should be an essay of 1000-1500 words. Winning essays are also published on the website so you can see past topics and research. To be eligible, you must be a U.S. high school student and your parents can't be in the Foreign Service. The judging criteria includes the quality of analysis, quality of research, form, style, and mechanics.
3. Engineer Girl Annual Essay Contest
Hosting institution: National Academy of Engineering
Awards: $500 (1st), $250 (2nd), $100 (3rd)
Entry deadline: February 1st
This essay contest features a new writing prompt every year dealing with engineering's impact on the world. The 2023 contest focused on diversity in engineering and how that might future design solutions. High school students are limited to 750 words and must cite anywhere from 3-10 resources. Winning and honorable mention entries are published on the website.
4. Jane Austen Society Essay Contest
Hosting institution: The Jane Austen Society of North America
Awards: $1,000 scholarship + free trip to conference (1st), $500 scholarship (2nd), $250 scholarship (3rd)
Entry deadline: June 1st
Love Jane Austen novels? Then you must enter this contest. Each year, JASNA asks students from all around the world to think about a topic inspired from a works by Jane Austen and how this topic reflects on our culture today. The 2023 topic is about marriages and proposals as inspired by the theme in Austen's Pride and Prejudice. Your original insights and clear, correct writing should then take the form of a 6-8 page essay written in English. Past essay winners are published on the website.
5. John Locke Essay Competition
Hosting institution: John Locke Institute
Awards: $2,000 scholarship (for 1st in each of the 8 categories)
Entry deadline: June 30th
Ready to think deep thoughts? This contest gives you the chance to refine your skills in argumentation (i.e., your independent insights, depth of knowledge, clear reasoning, critical analysis, and rhetoric) and have your work assessed by experts. You can choose from 1 of 3 challenging questions posed in 7 different categories (Philosophy, Politics, Economics, History, Psychology, Theology, and Law) in the form of a 2,000-word (max) essay. There's also a junior category if you're under 14 or under. Your entry will be judged by a panel of Oxford and Princeton faculty. Winning essays are posted on their website, and you can check out the fascinating archive.
6. My Impact Challenge
Hosting institution: Bill of Rights Institute
Awards: Up to $10,000, with $40,000 in total prizes 
Entry deadline: May 21st
In this contest, a 1,200-word essay is part of a larger project that also includes a service project that you've completed along with a 2,000-word report detailing your inspiration, project plan, details of how you executed the plan, and how your understanding of the civic virtue and your community grew as a result. Visual documentation of your project is also required. You'll be judged on the impact your project had on the community, knowledge gained, originality, mechanics, and your understanding of civic virtue.
7. National Scholastic Art and Writing Awards
Hosting institution: Alliance for Young Artists & Writers
Awards: Scholarships of up to $12,500
Entry deadline: December or January depending on your region
The prestigious Scholastic Art & Writing Awards has been around since 1923 and has an impressive list of past winners including Joyce Carol Oates, Stephen King, John Updike, and Sylvia Plath. There are 11 writing categories including humor, flash fiction, poetry, short stories, journalism, and more. You may win at the regional level and then be automatically entered into the national contest. Winners at the national level are invited to attend a star-studded ceremony in New York City and your writing will be published in the annual anthology Best Teen Writing.
8. New Voices One-Act Competition for Young Playwrights
Hosting institution: YouthPLAYS
Awards: $250 and publication in YouthPLAYS (1st), $100 (runner-up)
Entry deadline: May 1st
This contest accepts any unpublished, non-musical one-act play from anyone under 19. Your play must be between 10-14 minutes in length (a read through before you submit is recommended) and at least 10 pages long. The play should be suitable for a school production and should ideally feature youth characters in age-appropriate roles. Your cast must also have two or more characters and more female roles are encouraged.
9. NSHSS Creative Writing Scholarship
Hosting institution: National Society of High School Scholars
Awards: $2000 prize (3 given out for fiction and 3 given out for poetry)
Entry deadline: October 2nd
You can enter this contest in the fiction or poetry category, or both. Fiction must be no more than 5,000 words. Your poem must appear as you would like for it to be published. Judging criteria includes creativity, technique, expression, and originality. In addition to your writing, you'll need to submit a recommendation from a teacher, a school transcript, an academic resume, and a photo of yourself.
10. Ocean Awareness Contest
Hosting institution: Bow Seat Ocean Awareness Programs
Awards: Up to $1,500
Entry deadline: June 13th
This international writing contest was created to raise awareness about environmental issues through creative communication. The prompt for 2023 involves thinking about climate change and posing possible solutions for the climate crisis. The idea is to move beyond the bad news and celebrate the work that is being done by countless "climate heroes"—the scientists, activists, artists, and educators striving to make our world more habitable.  Your submission can take the form of creative writing, vfilm, interactive and multimedia, poetry, and spoken word.
11. Princeton University Contests
Hosting institution: Lewis Center for the Arts - Princeton University
Awards:
Poetry: $1500 (1st), $750 (2nd), $500 (3rd)
Play: $500 (1st), $250 (2nd), $100 (3rd)
Entry deadline: April 3rd (for poetry) March 31st (for play)
This contest accepts 2 types of submissions: poetry (up to 3 poems) or a script for a 10-minute play. You can submit both poems and a play. Entries are judged by Princeton faculty.
12. Profile in Courage Essay Contest by JFK Presidential Library
Hosting institution: John F. Kennedy Presidential Library and Museum
Awards: $10,000 (1st), $3,000 (2nd), $1,000 (five other finalists), $100 (eight semifinalists)
Entry deadline: January 13th
Inspired by JFK's book Profiles in Courage, this contest invites you to describe and analyze an act of political courage by a U.S. elected official serving after JFK was born (1917). Judges are looking for originality, supporting evidence, source material, high-quality writing, and organization. They also want to see evidence that you understand the meaning of political courage.
13. SPJ/JEA High School Essay Contest
Hosting institution: The Society of Professional Journalists and the Journalism Education Association
Awards: $1000 scholarship (1st), $500 scholarship (2nd), $300 scholarship (1st)
Entry deadline: February 19th
Raising awareness of the importance of independent media in our lives is the key goal of this contest. The topic for 2023 is "While consumers are drawn toward tweets and sound bites, how can journalists tell more of the story without losing readers' interest?" U.S. high school students are invited to respond to this prompt with an essay of 300-500 words. The judging criteria include adherence to the topic and a logical interpretation of the subject (40 pts), vocabulary and style (30 pts), grammar (20 points), neatness (5 pts), and proper format (5 pts).
14. The Adroit Prizes for Poetry and Prose
Hosting institution: The Adroit Journal
Awards: $200
Entry deadline: May 15th
The submission guidelines are frankly a bit confusing for this contest, but in short, you can send up to 5 "packets" of writing. Each "packet" can consist of either 6 poems or 3 prose pieces (fiction or creative nonfiction, and a total of 3,500 words combined). Winners and runners-up will be published in the Adroit Journal. Each year, the contest features a different set of esteemed judges. For 2023, the judges are Natalie Diaz and Ocean Vuong. This contest is open to students internationally.
15. The Bennington Young Writers Awards
Hosting institution: Bennington College
Awards: $500 (1st in each category), $250 (2nd in each category)
YWA winners who enroll at Bennington receive a $15,000 scholarship each year for a total of $60,000. 
Entry deadline: November 1st
Bennington itself has quite a literary pedigree with alumni that have garnered twelve Pulitzer Prize winners, three U.S. poet laureates, four MacArthur Geniuses, countless New York Times bestsellers, and two of Time magazine's 100 most influential people. In honor of its legacy, it started this contest to celebrate great writing by high school students. You're invited to submit writing in one of the following categories: poetry (3 poems), fiction (up to 1500 words), or nonfiction (up to 1500 words). All work must be reviewed, approved, and sponsored by a teacher. Homeschool students may use a mentor.
16. Rachel Carson Intergenerational Sense of Wonder / Sense of the Wild Contest
Hosting institution: Rachel Carson Landmark Alliance
Awards: Publication on contest website
Entry deadline: November 16th
Unlike the other writing contests listed here, this writing submission is meant to be coauthored by you and at least one older adult. This could be your parent, grandparent, teacher, neighbor, mentor, etc. The idea is that you and your coauthor are from two different generations and that will inspire both of you to look at nature differently. You can choose to write about 1 of 2 themes and you can also choose to write it as an essay or as a poem. (Either can have up to 500 words). You may also include an original photograph with your entry.
17. VFW Voice of Democracy
Hosting institution: Veterans of Foreign Wars
Awards:
$35,000 college scholarship (grand price)
$1000-$2,100 (other national scholarships)
$1000 (each state winner)
Entry deadline: October 31st
This contest was created in 1947 to promote patriotism for our U.S. democracy. High school students are invited to express their own patriotism via a recorded speech. Each year students win $1.3 million in educational scholarship and incentives from this VFW contest. The 2023-24 prompt is "What are the greatest attributes of our democracy?" You write and record your essay response. (The audio file should be 3-5 minutes long.) The judging criteria includes originality (30 pts), organization and flow (35 pts), and your speech delivery (35 pts). You submit your audio file and written essay to your local VFW Post, which you can find on the VFW site we link to above.
18. World Historian Student Essay Competition
Hosting institution: World History Organization
Awards: $500
Entry deadline: May 1st
Open to all students internationally, this contest provides a prompt based on world history education and how it impacts you. The prompt for 2023 asks you to think about a family story related to a historical event or to your family's cultural background. Your response must be an essay of approximately 1,000 words. Judging criteria includes a clear thesis, concrete supporting examples, evidence of synthesis and evaluation, and organization. They are also looking at your overall ability to communicate how a better understanding of world history has changed you.
19. YoungArts National Arts Competition
Hosting institution: The National Foundation for the Advancement of Artists
Awards: Prizes up to $10,000, Entry to National YoungArtsWeek, Presidential Scholar In the Arts designation, grants and funding, residency opportunities
Entry deadline: October 14th
This multidisciplinary competition has entry categories across 10 disciplines. Writing is one of them, and you may submit your writing in the form of creative nonfiction, novel, play or script, poetry, short story, or spoken word. To be eligible to apply you must be a U.S. sophomore, junior, or senior. The website features a great section with tips and testimonials from past winners and guest artists. Awards are not simply cash-based. Entry into this organization connects you to a lifelong network and access to master artists.
20. Young Lions Fiction Award
Hosting institution: New York Public Library
Awards: $10,000
Entry deadline: September 9th
The Young Lions Fiction Award was started by Ethan Hawke, Jennifer Rudolph Walsh, Rick Moody, and Hannah McFarland as a safety net and support system for young writers. You must be 35 or under to submit work. The catch with this particular contest is that your submission must be in the form of a published novel or collection of short stories, published within the year of the contest. They will also accept books in galley form. Most high school students don't have a published book to submit so this contest is a bit of a stretch. (It's generally geared toward young writers in their 20s and 30s.) That said, maybe you do have published a book, in which case, this is an amazing opportunity, and it is a very prestigious distinction to be among the five finalists.
Do Your Own Research Through Polygence
Join Polygence and do your own research project tailored towards your passions and guided by one of our expert mentors!