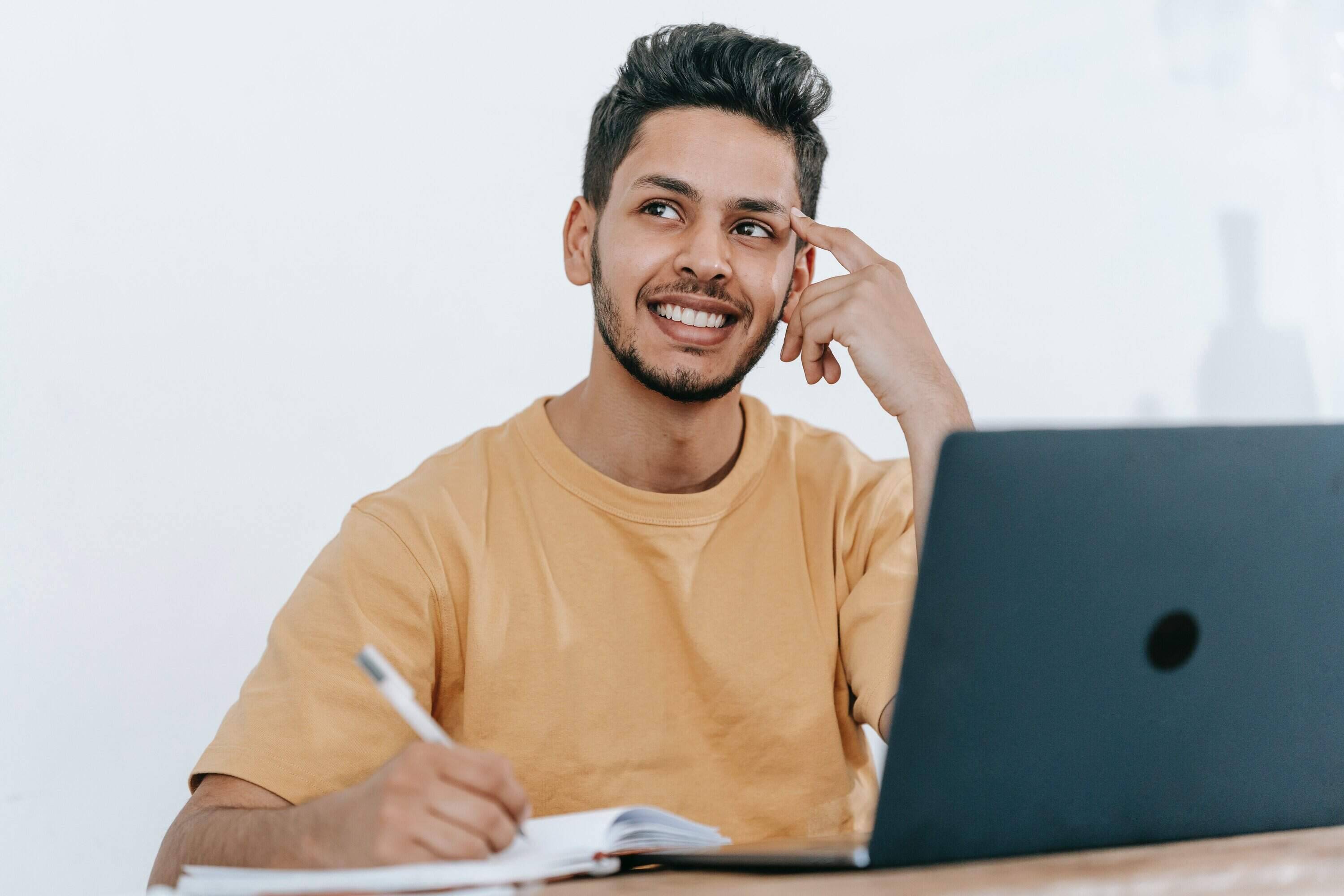 Are you someone who uses a journal to write as a way to escape reality? Or, maybe you love reading and writing poems? If your creative outlet revolves around using your imagination to bring thoughts alive on paper, you can explore the written word with a research or passion project you design!
How to Choose Your Creative Writing Project Topic or Focus
When embarking on a creative writing project, selecting the right topic or focus is essential to ensuring your project is engaging and fulfilling. Here's how to go about it:
Follow Your Passion: Start by considering what truly excites you in the realm of creative writing. Is it poetry, fiction, nonfiction, or a specific genre within these categories? Your passion will be the driving force behind your project.

Identify Your Unique Perspective: Think about what sets you apart as a writer. What experiences, interests, or viewpoints do you bring to the table? Identifying your unique perspective can help you choose a topic that resonates with your voice.

Explore Unanswered Questions: Consider the questions or ideas in creative writing that have piqued your curiosity. Are there aspects of storytelling, character development, or poetic forms that you'd like to explore further? These unanswered questions can lead to intriguing project ideas.

Seek Inspiration: Delve into the works of your favorite authors, poets, or literary movements. Inspiration often strikes when you immerse yourself in the writings of others. Pay attention to what resonates with you and sparks your creativity.

Consider Your Audience: Think about who your project is intended for. Are you writing for peers, educators, or a broader audience? Understanding your audience can guide your choice of topic and writing style.

Balance Challenge and Enjoyment: While it's essential to challenge yourself, ensure that your chosen topic brings you joy. Balancing challenge and enjoyment will keep your motivation high throughout the project.

Brainstorm and Reflect: Take time to brainstorm ideas and reflect on their potential. Write down your thoughts, jotting down any project concepts that emerge during this process.
Remember that your creative writing project should be a reflection of your interests and passions. Choosing a topic or focus that genuinely resonates with you will make the entire project more rewarding.
Creative Writing Project Ideas
1. Literature and pandemics
Write a play script revolving around previous pandemics! You've lived through COVID-19 and can interview others who have been through pandemics that you haven't. This is a great way to inform others about different tragedies that have occurred.
Idea by creative writing research mentor Will 
2. Solicit multiple perspectives about a big idea
Come up with a question that could have multiple different meanings depending on who you ask. For example, what does it mean to be a good friend? Once you come up with your question, obtain three different perspectives of the question and respond within three different outlets. You could write a poem about your perspective, a short story about your friend's perspective, and a blog post about a family member's perspective!
Idea by creative writing research mentor Isabelle 
3. 10 minute writing from the soul: what will it reveal?
It's time to "free" write! Think back to a special memory and write about every little detail. If not a special memory, it can be something as simple as your morning experience on the train. Think about your surroundings at that moment, the colors people around you were wearing, what you were feeling, write it all down!  Write without thinking and let the creativity of your brain flow. Once done, draw and paint your story.
Idea by creative writing research mentor Anna 
4. Creative Writing research
Learn the basics of poetry and creative nonfiction writing! For this project, you can start by reading and exploring the different styles of these two types of writing. The goal is for you to become inspired by one of the pieces that you read so you can create something of your own. This project is about self exploration and enjoying what words have to offer.   
Idea by creative writing research mentor Wisteria 
5. Poetry chapbook
Focus on all things poetry! Start by studying the different types of poetry to better understand the ins and outs of each style. Once your skills are well enough developed, create a chapbook of your poetry.
Idea by creative writing research mentor Lawrence
6. Fiction writing
Exaggerate your truth by writing a fiction story! Learn more about fiction writing as a whole in order to develop your writing skills even further. Focus on finding your voice and your preferred writing style by reading and learning through the work of different authors.  From there, write your own story to create something beautiful. 
Idea by creative writing research mentor Christopher
7. Stories! Essays! Poems! Oh My!
Are you someone who has sticky notes all around your house with random ideas or thoughts that spontaneously come to mind? Or maybe the "notes" section in your phone is more like a random jumble of words.  It's time to put all of your ideas together to create a story! Choose your favorite writing style, grab all of your brainstorming notes, and let your imagination flow. 
Idea by creative writing research mentor Catalina
8. Blending genres, exploring form
Remix different writing forms to make them your own! Learn about the different styles of poetry and then think outside the box by inventing something original and unique. Move away from doing something traditional and see what your mind can do on its own with no boundaries. 
Idea by creative writing research mentor Kira
9. Family recipe zine
If you are someone who is passionate about your culture and the food that you grew up eating, create something to express that passion! For this project write your own, printable, cookbook. Include your own family photos, family recipes, and stories filled with memories to go along. 
Idea by creative writing research mentor Sarah
10. Short stories
Read through an array of different fictional short stories within your genre of choice. Studying different stories will assist you with developing your own writing style. Write your own short story to see what you can come up with! 
Idea by creative writing research mentor Vahid
Create a research project tailored to your interests and your schedule
Polygence pairs you with an expert mentor in your area of passion. Together, you work to create a high quality research project that is uniquely your own. We also offer options to explore multiple topics, or to showcase your final product!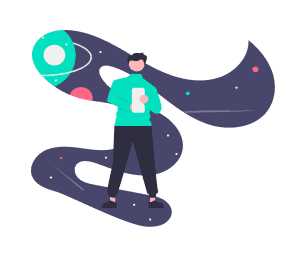 How to Showcase Your Creative Writing Research or Passion Project
Once you've completed your creative writing research or passion project, it's time to showcase your hard work and creativity. Here's how to effectively present your project to your audience:
Create a Compelling Presentation: Design a presentation that effectively communicates your project's key aspects. Use visuals, slides, or multimedia elements to enhance engagement.

Craft an Engaging Introduction: Begin your presentation with a captivating introduction that sets the stage for your project. Explain why you chose the topic, its significance, and what readers or viewers can expect.

Highlight Your Writing Process: Share insights into your creative process. Discuss how you developed your ideas, overcame challenges, and refined your work. This provides context for your audience.

Showcase Your Work: Present excerpts or samples of your creative writing. Whether it's a poem, short story, or essay, let your audience experience your writing firsthand.

Discuss Inspirations and Influences: Mention the authors, literary movements, or works that inspired your project. This helps your audience understand the broader literary context of your work.

Explain the Project's Impact: Share how your project has impacted your growth as a writer. Discuss any new skills, insights, or perspectives you've gained.

Invite Questions and Discussion: Encourage your audience to ask questions or provide feedback. Engaging in a discussion about your project can deepen the connection with your audience.

Consider a Portfolio: If your project includes multiple pieces of creative writing, consider organizing them into a portfolio. This provides a comprehensive view of your work.

Publish or Share Online: If possible, publish your project on a blog, website, or social media platform. Sharing your work online can reach a wider audience and connect you with fellow writers.

Reflect on Your Journey: Conclude your presentation by reflecting on your creative journey throughout the project. Share what you've learned and how it has shaped your writing.
By effectively showcasing your creative writing research or passion project, you can not only share your creativity but also inspire others in their writing endeavors. Remember that presenting your work with confidence and enthusiasm can make a lasting impression on your audience.
Related Content
Writing Projects Completed by Polygence Students
Want to start a project of your own?
Click below to get matched with one of our expert mentors who can help take your project off the ground!