Whether you've completed a passion project you're proud of or won a robotics award, you might be thinking about writing about extracurriculars in your college application.
Extracurriculars are an important part of the college admissions process for a reason.
Your out-of-the-classroom participation shows admissions officers what you care about, what you're talented at, and what you're committed to. How you choose to spend your non-academic time in high school will help them predict what you'd be involved in on their campus.
But there's an art to writing about extracurriculars in a college application. Too much detail or too little explanation can lose admissions officers in the mix.
In this post, we'll share our best tips—the ones that our clients have the most success with—for writing about passion projects and extracurricular activities in your personal statement and supplementals.
Let's get started.
Create a research project tailored to your interests and your schedule
Polygence pairs you with an expert mentor in your area of passion. Together, you work to create a high quality research project that is uniquely your own. We also offer options to explore multiple topics, or to showcase your final product!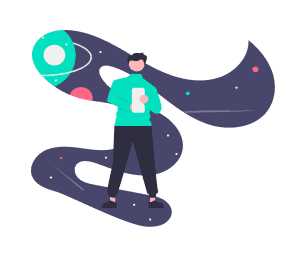 Why write about extracurriculars?
You already put your extracurricular activities in your Common App activities section, so why use up precious essay space elaborating on them?
While admissions officers can see your activities list, they don't always realize the full context or importance of every single one of your extracurriculars.
If there's an activity or project that's especially important to you, it can be worthwhile to elaborate. But if you're going to use your essay space to write about an extracurricular, you need to make it count. You might choose to write about an extracurricular or project for the following four reasons.
Reason #1: To expand on the details an extracurricular
The 150 characters allotted in your Common App activities list isn't much. You can convey the basics, but if you want to elaborate at all, you're going to need more space.
Writing your personal statement or a supplemental about an extracurricular lets you write more in-depth about an extracurricular that's important to you. Expanding on what you did and why it was meaningful will help admissions officers see why your activity mattered.
Reason #2: To highlight an impressive accomplishment
Let's say you won a national competition, had a small role on a TV show, or raised a lot of money for an organization you care about. Or maybe you developed an independent research project and published it in a prestigious publication like The Concord Review or invented something and won the Regeneron Science Talent Search.
Your admissions officer wants to know about those accomplishments.
Remember that you want to give admissions officers a compelling story to tell committee about you. Your job is to make their job easier. Impressive extracurriculars can make you more memorable to admissions officers and can set you apart from the sea of other equally-qualified applicants.
Reason #3: To demonstrate magnitude, reach, and impact
Anything you write about an extracurricular, no matter where that writing appears in your application, should work to show the magnitude, reach, and impact of the activity.
Why? Because college admissions is all about outcomes. The more you can show that you've positively impacted yourself and the world around you, the better.
Admissions officers want to invite students to their communities who will have an impact, both before and after they graduate. Showing that you're already impacting those around you can make it clear that you're ready to take advantage of all the opportunities the school has to offer.
Reason #4: To weave your extracurriculars into a broader story that says something about who you are
Especially when writing about extracurriculars in your personal statement, you can use your activity as a springboard for writing about something else that's important to you.
You've probably chosen your project or activity because it's interesting and meaningful to you.
Extracurriculars can be an organic gateway to tell admissions officers about a more vulnerable part of who you are. Choosing to write about them in your personal statement or supplementals can emphasize how important they are to you, and it can help draw admissions officers' attention to a core part of yourself.
Writing About Extracurriculars in Your Personal Statement
Refresher: What is a Personal Statement?
Personal statements—also called college essays or Common App essays—are the main piece of writing in your college application, and they typically range from 520 to 650 words.
They are tricky to write because you've probably never written (or even read!) one before. (We work on these with students every year, and trust us, they're tough!)
So what's the purpose of a personal statement, anyway?
Personal statements are meaningful reflections on an important part of your life. Their purpose is to give admissions officers insight into who you are. They are genuine, often vulnerable pieces of writing. And most importantly, the narrative you create with your personal statement should compel admissions officers to admit you.
It's a lot to ask of a 650-word essay.
But writing about a passion project or extracurricular can be a fantastic way to communicate your interests, showcase your talents, and advocate for your admission.
With that in mind, let's go over three important strategies for writing your personal statement about an extracurricular.
Convey Your Strengths (But Avoid Bragging)
All outstanding personal statements communicate a core strength to the admissions committee.
Think about it: when an essay clearly conveys a strength, it's easier for an admissions officer to understand what the applicant would bring to the campus community.
Your strengths don't have to be explicit, but they should color the overall theme of your essay.
In our work with students, some of the most common strengths that surface include intellectual curiosity, artistry, teamwork, wisdom, and problem-solving.
The key to writing a good personal statement is finding a balance between conveying your strengths and being authentic and vulnerable. You want your strengths to be clear, but you don't want to come across as bragging.
Instead, the point is to show a genuine strength while still appearing real and human.
Focus on Outcomes
Personal statements about extracurriculars can go awry when they get too caught up in the details of the activity.
Remember: admissions officers don't need to know every single second of how you spent your time. You want to hit only the key points that create a seamless story so you can spend the rest of your essay reflecting on meaning and outcomes.
Whatever your project is, consider these questions: What did you learn? How did you grow? How did you help others learn or grow? What did your project do to make the world a better place?
Emphasizing the outcomes will keep your essay focused on what matters most.
Implicitly and Explicitly Answer the "Why" Questions
The "why" questions are the questions that admissions officers are bound to have when they read your personal statement.
Once you introduce them to your passion project or extracurricular, they'll wonder a lot of things, such as: Why did you choose this activity? Why did your activity matter to you? Why did it matter to others? And—the big question—why should it make me more compelled to admit you?
This last question is key.
Simply telling your admissions officer about your passion project or extracurricular is one thing. But the question you can't loose sight of is how your passion project or extracurricular demonstrates that you should be admitted. You want to preemptively answer these types of questions in your statement. 
That doesn't mean that you should come right out and say, "My passion project about educational equity means that I should be admitted." Definitely don't do that!
But it does mean writing about your activity in a way that draws on your strengths and outcomes so your admissions officers can envision you joining their campus community. Put another way, every essay you write should give your admission officer a clear reason to admit you to their campus.
Writing About Extracurriculars in Your Supplemental Essays
Refresher: What are Supplemental Essays?
Supplemental essays are additional essays some schools require applicants to write. At around 50 to 500 words, they're typically shorter than a personal statement.
Since supplemental essays only go to one school, they're the perfect opportunity for you to make the case that you're a good fit for the school and its academic community. Your goal in a supplemental essay is to show values-based and academic alignment with the school in question.
Supplemental prompts often fall within a few standardized categories that ask questions like "Why are you interested in attending X?" or "How have you contributed to your community, and how will you contribute to ours?"
One of the most popular supplemental prompt types is the extracurricular activities essay. In these prompts, schools ask you to elaborate on one of your extracurricular activities. If your extracurricular relates to academics, you might also respond to an academic interest prompt.
In short, you're allowed to write about your passion project or extracurricular in a supplemental essay whenever you feel it's appropriate.
Make Relevant Connections to the School
Whether you're responding to an extracurricular activity, academic interest, community, or other prompt type, strong supplemental essays often make explicit connections to the school.
Why do they do this?
Because that's how you show that you're a natural fit for the campus community.
It also shows admissions officers that you've done your research and are invested as an applicant.
Let's say you have a passion project about Type 1 Diabetes. Through your research, you learned about Dr. Damiano's ground-breaking Type 1 Diabetes research at Boston University. Now you have the perfect connection to work into your BU supplemental essay.
Emphasize Meaning and Impact
We've already gone over the importance of focusing on the outcomes of your extracurricular, but it's worth restating.
Emphasizing the meaning and impact of your activity is especially important in supplemental essays because they're shorter, more purpose-driven in response to a prompt, and often more straightforward than a personal statement.
Take this example essay ("Community Essay: The DIY-ers") in response to one of MIT's prompts. The applicant writes about a passion project, building a telescope, but doesn't stop there. They also go on to explain the meaning of the project (how it helped them connect with their family) and the impact (how it shaped their career goals as an aspiring environmental engineer).
So as you write, be sure to draw out the meaning and impact of your activity for your admissions officers. Don't leave the guesswork up to them.
Think About Values
The final way to take your supplemental essays to the next level is to think in terms of values.
If you're choosing to pursue a passion project or spend a lot your free time time on an extracurricular, then chances are it's something you value.
Use that to your advantage by aligning with values at the institutions you're applying to. You can do this in any supplemental essay, but your case will be much stronger when you have a passion project or extracurricular to emphasize your alignment.
Perhaps you completed a passion project looking at corporate sustainability practices—something you're really invested in. Well, let's also say that you're interested in the University of Pennsylvania because of Wharton's Business, Energy, Environment, and Sustainability concentration.
Because of your passion project, you now have the ability to make a very natural, compelling case that your values line up with Penn's. Showing your commitment to similar values will help admissions officers imagine all the ways you'd contribute to and benefit from their community.
Key Takeaways
We spend our time on what we value most. As a high schooler, you have limited time outside of your school day. Admissions officers appreciate seeing how you've committed yourself to projects, activities, and causes outside of the four walls of your high school.
Writing about an extracurricular or passion project in your personal statement or supplementals can be one of the best ways to expand on an activity that is important to you and forge significant connections with the schools you're applying to.
No matter what kind of college essay you're writing, avoid getting too caught up in the minutiae of your activity, and be sure to emphasize the meaning and outcomes.
Above all, take stock of your application narrative, and consider how your extracurriculars make you a more compelling candidate for admission.
The Polygence Pathfinders Program
Pathfinders is a career discovery mentorship experience designed to help you explore different career paths and gain more clarity about your future. Learn from three world class mentors in the fields of your choice and discover your passions!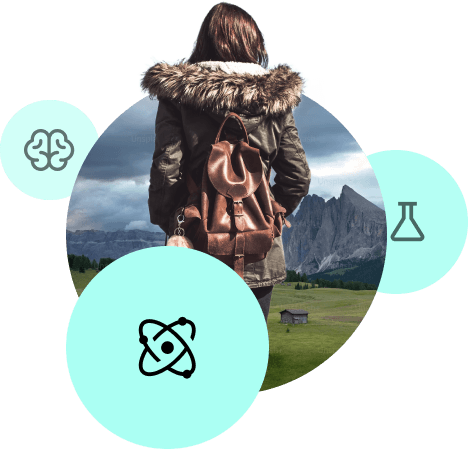 Want to start a project of your own?
Click below to get matched with one of our expert mentors who can help take your project off the ground!