Key takeaways
1. Young people are experiencing an ongoing crisis of mental health.
2. Embracing passions and telling positive stories about ourselves is a proven way to combat emotional challenges and develop resilience.
3. Practicing self reflection by writing essays or building portfolios can help students find meaning beyond their academic achievements.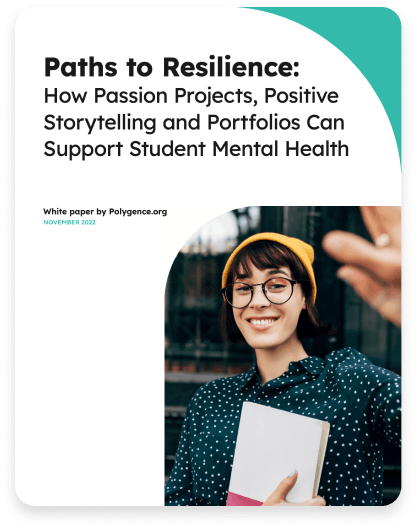 Overview
As the covid pandemic ebbs and schools return more or less to normal, another epidemic continues to afflict students: a crisis of mental health. This white paper outlines the scope of this problem and, importantly, provides actionable steps to help educators support positive student outcomes. Download this paper to learn:
The scope of the student mental health crisis from Yale's Center for Emotional Intelligence, the American Academy of Child and Adolescent Psychiatry, and other sources

The ways positive psychology-based storytelling can make students measurably more optimistic about their studies

The number one ingredient a clinical psychotherapist recommends for student success

The way to build an effective portfolio with insights from a University of Virginia Professor of Architecture