Engineering competitions are great playgrounds for young innovators. Students get to take what they learn in class and use it for real-world challenges, like building bridges or creating robots. These contests teach not just technical skills but also how to be creative, work in a team, and solve problems, and they can be a great way to boost your resume if you're interested in STEM. If research is more of your thing, some contests are more geared towards research project submissions rather than building physical products.
Deciding Which Type of Engineering Competition is Right For You
Not all engineering competitions are in the same format! Some may resemble more of an aptitude test, while others may involve building a physical product or performing research. In deciding which competition is right for you, just think about which competition would give you the experience that's most unique from the current work you're already doing. Maybe if you're already doing a research paper on your own, it could be exciting to pursue a competition where you work in a team to build a physical product like a vehicle or a robot.
10 Engineering Competitions for High School Students
1. International Science and Engineering Fair (ISEF)
Hosting institution: Society for Science
Location: Los Angeles, California (for international level, check website for regional locations)
Awards: Up to $75,000 in cash prizes, scholarships, internships, and opportunities for further scientific exploration
Cost: $25 registration fee
Entry deadline: Varies from state to state
Competition date: Spring 2024
Regeneron ISEF has a rich history, tracing its roots back to 1950. It has evolved into the largest international pre-college science competition, attracting students from over 80 countries. To participate, students usually start at local or regional science fairs, presenting their original research projects. Winners from these fairs advance to the international level.
Students not only get the chance to showcase their scientific prowess on a global stage but also engage with like-minded peers, experts, and professionals. If you're interested in competing, check out our guide on how to succeed in the ISEF competition! If you're stuck on what research project to do, check out our list of engineering project ideas for high school students and our post on ways to generate research topic ideas.
2. Davidson Fellows
Hosting institution: Davidson Institute for Talent Development
Location: Virtual
Awards: $50,000, $25,000, and $10,000 scholarships
Cost: Free
Entry deadline: February 14, 2024
Competition date: Winners are announced later in the year
The Davidson Fellows scholarship program is designed to recognize and support outstanding young individuals who have completed significant projects in various fields, including engineering. Specifically within the field of engineering, you can submit research projects in domains like civil engineering, chemical engineering, and electrical and mechanical engineering.
To participate, students must submit a formal research report and visual model and explain the project's benefit to society. This competition, open to all students under 18 years old, allows you to work in groups of two.
3. Bridge Building Contest
Hosting institution: International Bridge Building Committee
Location: Kent, Ohio (for the international contest; check the website for information about regional contest locations)
Awards: Trophies and certificates for outstanding bridge designs.
Cost: Free
Entry deadline: Varies annually; check official competition guidelines
Competition date: Regional contest on Jan 30, 2024. International contest on April 27, 2024. 
If you're interested in hands-on building, the International Bridge Building Contest hosted by Illinois Tech is a prestigious competition challenging students to engineer and construct model bridges using specified materials. With a history of promoting hands-on learning and creativity, the contest inspires participants to apply structural engineering principles in a practical setting. Participants in the International Bridge Building Contest must have placed first or second in a Regional Contest.
4. American Rocketry Challenge
Hosting Institution: National Association of Rocketry (NAR) and Aerospace Industries Association (AIA)
Location: National Finals in Great Meadow in The Plains, Virginia, about 50 miles west of Washington, DC
Awards: Cash prizes from a $100,000 prize pool
Cost: registration fee of $85 for each team
Entry deadline: Registration is open and submission deadlines are in April 2024
Competition date: Annually in May
The American Rocketry Challenge is the world's largest rocket contest. Participants design, build, and launch rockets to meet specific altitude and duration targets. Open to U.S. middle and high school students, the competition encourages STEM education and hands-on aerospace engineering. To participate, teams must adhere to guidelines provided by the hosting institutions, ensuring safety and compliance. The top-performing teams receive the opportunity to represent the U.S. at the International Rocketry Challenge.
5. NASA Human Exploration Rover Challenge
Hosting institution: NASA
Location: Huntsville, Alabama (US Space and Rocket Center)
Awards: Trophies, medals, and NASA merchandise.
Cost: $225 per team
Entry deadline: Proposals are due in September
Competition date: April 19-20, 2024
Excited by space exploration? The NASA Human Exploration Rover Challenge invites student teams to design, build, and race human-powered rovers for unique environmental terrains. The challenge draws inspiration from both the Artemis and Apollo missions. The competition course requires two students, at least one female, to use the student-designed vehicle to go through a course of approximately half a mile that includes a simulated field of asteroid debris, boulders, erosion ruts, crevasses, and an ancient streambed.
6. Shell Eco-marathon
Hosting institution: Shell
Location: Vary based on region, check the website for details
Awards: Various awards for energy efficiency and innovation
Cost: Free
Entry deadline: Varies by region: for the Americas, registration is until October 31, 2023; for Europe and Africa, November 29, 2023; for Asia and the Middle East, February 1, 2024
Competition date: Annual event with regional competitions held worldwide from April to July.
The Shell Eco-marathon has its origins in 1939 when Shell employees challenged each other to see who could get the best fuel economy from cars. In its current format, the competition challenges student teams to design, build, and race energy-efficient vehicles. The competition uniquely focuses on fuel efficiency, with teams striving to achieve the highest mileage using different energy sources and different classes of vehicles. Note that to enter this competition you must be affiliated with and endorsed by an educational institution. If your school has never endorsed a team, then you'll have to present the competition to school administrators. But you should have no problem pitching this exciting and historic engineering competition!
Research and Prepare for your Competition or Fair
Polygence pairs you with an expert mentor in your area of passion. Together, you work to create a high quality research project that is uniquely your own. Our highly-specialized mentors can help guide you to feel even more prepared for an upcoming fair or competion. We also offer options to explore multiple topics, or to showcase your final product!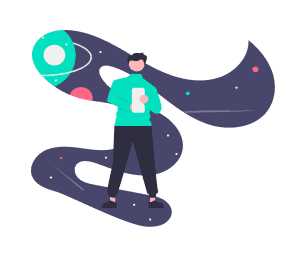 7. Rube Goldberg Machine Contest
Hosting institution: Rube Goldberg Institute
Location: Virtual or In-person (location not specified)
Awards: Visa gift cards, Rube swag, trophies and showcased on social media
Cost: Free
Entry deadline: January 2, 2024
Competition date: Spring 2024, exact date TBA
This contest challenges participants to build a Rube Goldberg machine, a machine made from found or discarded household items. Teams compete regionally, and every year there will be a specific task or theme for the machine that teams build. This contest really tests your creativity and imagination and also doesn't require you to purchase fancy materials. All you need is a pile of junk!
8. Samsung Solve for Tomorrow Contest
Hosting institution: Samsung
Location: Virtual and then in-person for the National Judging Date
Awards: Up to $100k prize packages including Samsung technology and classroom resources
Cost: Not specified
Entry deadline: Oct 27, 2023
Competition date: April 22, 2024 for National Judging Date (must be a National Finalist)
The Samsung Solve for Tomorrow Contest empowers students to tackle real-world issues using STEM solutions. The task for this contest is very wide open, so it really encourages students to think creatively. Winning teams in the past have created a fitness wearable, a beehive monitoring system, and murals that use climate-friendly paint. A unique layer of this competition is that you can help out your school by winning! Submitting a winning project will earn you prizes that go towards classroom resources and technology for your school. Only schools that are at least 50% publicly funded are allowed to compete.
9. Solar Car Challenge
Hosting institutions: Oncor, Lockheed Martin, EarthX
Location: Texas Motor Speedway (Fort Worth, Texas)
Awards: Up to $100k prize packages including Samsung technology and classroom resources
Cost: Free
Entry deadline: Late January
Competition date: TBA
Founded in 1993, the Solar Car Challenge aims to inspire students in the fields of science and engineering while promoting awareness of alternative energy. Students construct solar cars, while simultaneously participating in a curriculum to learn more about how these cars work.  Biennially, participants get to showcase their cars by racing at the renowned Texas Motor Speedway or embarking on a cross-country journey. If you're looking for a competition that combines education with a hands-on project, this competition might be right for you.
10. TEAMS
Hosting institution: Technology Student Association
Location: Orlando, Florida (for National Competition, check website for State Competition locations)
Awards: Certificates and awards for state and national winners
Cost: $150 per team
Entry deadline: January 18, 2024
Competition date: Feb 1 - March 1, 2024
In this academic decathlon-like contest, students form teams and participate in three different formats: design/build, where teams complete a hands-on design challenge related to the annual competition theme; multiple-choice, where teams solve 40 multiple-choice questions focused on four engineering scenarios related to the annual competition theme; and the essay, where teams write an in-depth research paper. Unlike other engineering competitions, this contest may require a bit more studying and academic preparation.
More Engineering Opportunities For High School Students
A Polygence mentor can help guide you on your engineering project - whether you plan to enter a competition or are taking it on to explore your interests. Conducting research is a great way to learn more about engineering and working with a research mentor who has expertise in the field as well as the research process itself is invaluable. Polygence's Core program gives you this opportunity. In the program, middle and high school students are matched with a research mentor to complete a student-led research or passion project of their own.
Engineering projects completed by Polygence alumni
Here are examples of engineering projects that Polygence students have worked on with their mentors' guidance and support.
Daniel's project: Engineering a PC Case
Shrihan's projects: Learn  Your Car: Automotive Engineering Website and Multi-Speed Gearboxes for Battery Electric Vehicles
Yes! It is possible to complete more than one project through Polygence programs!
Vibha's project: SCOBY Skin: a Probiotic-Induced Bioengineered Microbial-Based Textile Adhesive for Wound Healing
Youssef's projects: AutoMelter: An Anti-Snow System for Driveways and TitanWandelaar: Four-Bar Linkage Mechanical Walker for Mars Rovers
Learn more about Youssef's experience as a Polygence student, including his participation in the Symposium of Rising Scholars!
Watch the video of his Symposium of Rising Scholars presentation on Youssef's Polygence scholars page
Related Content
Develop your own engineering project through research
Register to get paired with one of our expert mentors and to get started on exploring your passions today! And give yourself the edge you need to move forward!