Biology and biomedical research are two of the most popular academic disciplines among high schoolers. If you're someone who's interested in those fields and you're looking for research opportunities this summer, you've come to the right place! With the study of biology, not only can you gain a better understanding of the natural world, but your research can have practical applications in fields like medicine, agriculture, and environmental science. Whether you're just starting out in your exploration of biology, have taken a biology class in school, or you're looking to do some advanced research to submit to your state's science fair, we have level-appropriate ideas for you!
With a variety of topics like cancer treatment, genetics, neurodegenerative diseases, and marine life, we've got you covered. Here is a curated list of 20 different research project ideas to get those creative juices flowing. If you're hungry for more, head over to our comprehensive Project Ideas database here and browse over 2800 more ideas!  
Research YOUR fave areas of Biology and Medicine
Polygence pairs you with an expert mentor in to create a passion project around biology and medicine. Together, you work to create a high quality research project that is uniquely your own. We also offer options to explore multiple topics, or to showcase your final product!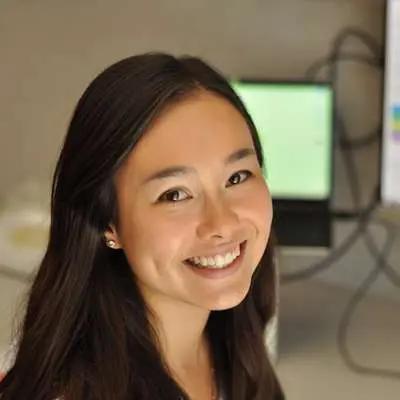 Human Body Project Ideas
Rate of Cognitive Decline in Different Elevations
Oxygen partial pressure decreases with altitude, challenging blood oxygenation which may affect brain function. If you've ever felt some altitude sickness, then this is exactly what's happening. This is because the atmospheric pressure decreases at higher elevations, leading to a decrease in the partial pressures of the gasses in the air, including oxygen. And of course, oxygen is needed for us to function. What is the effect on brain health/ cognition in sudden increased elevation: say, climbing Mount Everest? Does chronic exposure to high elevations increase the likelihood of dementia? In this project, a meta-analysis of published works examining the effects of altitude on cognition would be conducted.
Idea by mentor Alyssa
Building a Blood Vessel
Use online graphics to illustrate how a blood vessel forms. Blood vessels are structures that carry blood and are responsible for transporting nutrients and oxygen throughout the body. There are three main types of blood vessels: arteries, veins, and capillaries. For this project, complete a literature search to understand what is known about blood vessel growth. Then, utilize this information to generate a graphic with no words to demonstrate how the vasculature (network of blood vessels) forms. The goal of this project is to explain science without using text and therefore make it more available to a larger community.
Idea by mentor Natalie
Examining the bacterial profile of various households
As of late, bacterial microbiomes have been a huge and interesting topic in the field of bacteriology as they play an important role in human health. Bacterial microbiomes are communities of bacteria that live on or outside organisms. They're found in various parts of the human body, and help us to digest food and regulate our immune system. In this project, you will seek to understand how skin microbiomes can differ between different  individuals of different households. This project will require making different bacterial media that can be made at home selecting for various microorganisms. If you're new to preparing bacterial media, check out this resource here!
Idea by mentor Hamilton
Regulation of Circadian Clocks
Sleep is known to be governed by two distinct processes: a circadian clock that aligns sleep and wakefulness to the solar day and the sleep homeostat that encodes for sleep debt as a compensatory mechanism against sleep loss. You've most likely heard about circadian rhythm and our body's internal clock, and circadian regulation of sleep is a fundamental process that allows animals to anticipate sleepiness or wakefulness consistently every day. These mechanisms can be regulated in multiple ways: at the gene, protein, gene, and clock neuronal level. In this project, we will focus on 1) how to efficiently digest primary and review articles to compile and condense information, 2) investigate how circadian clocks are regulated at these different genetic levels, and 3) try to effectively summarize the information we've gathered. We can present this information in a variety of ways, and what the final product looks like is up to you.
Idea by mentor Oscar
The Biology of Aging
Aging is the number one risk factor for a variety of diseases including cancer, neurodegenerative disease, and loss of hearing/sight. We are only now beginning to truly understand the process of aging and have even started to uncover ways that we could stop, or potentially reverse, the effects of aging. What are the hallmarks/signs of aging? How do researchers study 'aging'? How does human lifespan and aging compare to the rest of the animal kingdom? Is it possible to stop or reverse the effects of aging? What advancements are being made related to this? We could explore these questions or brainstorm others you might have about the biology of aging.
Idea by mentor Emily
Animals, Plants, and Nature Project Ideas
How genetically engineered mosquitoes are reducing rates of vector-borne diseases such as Zika
Many countries are already releasing millions of genetically engineered mosquitoes into the wild every week. These mosquitoes have been modified to reduce their ability to transmit disease-causing pathogens like dengue fever, Zika, and malaria, and are sent into the wild to mate with disease-carrying mosquitoes. However, this is still controversial as some people are concerned about the unintended consequences on the environment. What could be the potential pros and cons for this? The project will mainly focus on doing meta analysis of articles and watching informative videos to understand how/why genetically engineered mosquitoes can be used to reduce rates of different diseases. Students will have the chance to use critical thinking and do in-depth research on genetic engineering techniques, how scientists determine breeding rates and number of insects released, and epidemiology of different bloodborne diseases.
Idea by mentor Vanessa
Efficacy of Marine Protected Areas
Marine protected areas (MPAs) are areas of ocean or coastal waters that are set aside for the conservation and sustainable use of marine resources. These areas are established by governments, NGOs, or other organizations, and they can take different forms, from fully protected "no-take" zones to areas with regulated fishing or other activities. Marine protected areas have the potential to guide sustainable resource management and protect biodiversity, but have a host of reasons for why they are not currently effective. Explore reasons for why MPAs may not be effective. Then develop a framework for mapping, modeling, and implementing an effective Marine Protected Area.
Idea by mentor Natalie
Bioinspiration: Do animals hold the answers?
Can the toxins produced by frogs help us fight antibiotic resistant bacteria strains? How can understanding how lizards and newts regrow their limbs help us improve wound treatment? Why do tilapia skins help with burns? Discover the role of animals in the development of modern medicine as well as its potential. Are there any ethical concerns with these developments and findings? If so, what are they and do they matter? Share your findings in a research proposal, article, or presentation.
Idea by mentor Cheyenne
How Climate Change Can Affect Future Distributions of Rare Species
Climate change, such as global warming and longer drought, can threaten the existence of some of the rarest plants on earth. It is important to understand how future suitable habitats will change for these rare species so that we can target our conservation efforts in specific areas. In this project, you will identify a rare species that you like (it can be animals, plants, or fungi!), and gather the data online on its current occurrences. Then you will learn how to perform species distribution modeling to map its current and future suitable habitat areas. To get you started on learning species distribution modeling, check out this Youtube resource here. The changes in the amount or location of future suitable habitats can significantly affect the destiny of a rare species. By doing this project, you will not only learn skills in data analyses but also become the best ambassador for this rare species that you love. 
Idea by mentor Yingtong
A Reef's Best Frenemies
Coral reefs are in global decline. A primary cause of this is "coral bleaching" which results in the white reefs we often see in the news. Coral bleaching is actually the breakdown in the partnership between the coral animal and tiny, symbiotic algae that live within its cells. Corals and algae have a variety of thermal tolerances which are likely decided by genetic and environmental factors. However, despite how important this relationship is, it's currently very poorly understood. This project would review existing literature on the symbiotic partnernship and try to identify factors that predict bleaching and thermal resilience.
Idea by mentor Carly
Dive in to BioMed NOW!
Register to get paired with one of our expert mentors and to get started on exploring your passions today! You have agency in setting up your schedule for this research. Dive in now!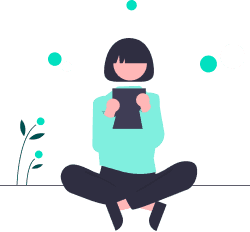 Diseases and Treatments Project Ideas
The Understanding of a New and Upcoming Treatment: Immunotherapy
Immunotherapies have been growing in the past few years as alternative treatments for many types of cancer. These treatments work by boosting the patient's immune system to fight the disease, however it is not always effective. There are many types of immunotherapies with various nuances, but they all work to attack specific cells that are causing the disease. For this project, pick one of a few types of immunotherapy and deeply understand the mechanism of action and what is the current effectiveness against the cancer it treats.
Idea by mentor Hannah
Exploring The Cancer Genome Atlas data 
There has been an explosion of publicly available data for cancer. The Cancer Genome Atlas was a research program with the purpose of creating a comprehensive catalog of genomic and molecular information about different types of cancer, with the aim of improving our understanding of the disease and developing new treatments. The dataset has been used to identify new cancer subtypes, develop diagnostic tests, and discover potential targets for new cancer therapies. Explore the implications and impact of The Cancer Genome Atlas data, and why it's become so important.
Idea by mentor Hersh

Systematic Review and Meta-Analysis of Physiological Benefits of Fasting-induced Autophagy
Autophagy, meaning "self-eating", is a cellular process where damaged or unwanted components are disposed. Autophagy has been linked to various diseased pathologies, including cancer and heart disease. Fasting or specific dietary lifestyles may induce levels of autophagy in the human body. In this project, we will perform and systematic review and meta-analysis of fasting or diet-induced autophagy and its benefits on the body. You will gain skills in 1) searching and reviewing primary literature, 2) computational skills for performing data analysis (R language), and 3) writing your scientific findings.
Idea by mentor Jose 
The Amyloid Hypothesis: Sifting through the controversy
For many years, scientists have thought that amyloid beta was the protein responsible for a patient developing Alzheimer's Disease symptoms. This "Amyloid Hypothesis" is now being questioned in light of current clinical data. Recently, drugs have been developed that reduce amyloid beta in patients. Surprisingly, the drugs worked in reducing amyloid beta, but it did not result in the slowing of disease pathology. Does this mean that the amyloid hypothesis is incorrect? Is amyloid beta less important in the progression of disease then what we once thought? This research project aims to explore the issues with the amyloid hypothesis and to assess where we stand in our understanding of amyloid beta's contribution to Alzheimer's.
Idea by mentor Patrick
How do vaccines work?
During the COVID pandemic, vaccines have been all over the news! But how do they actually work? What's the science behind them? Through this project, you will explore how vaccines work and the history of science behind vaccine development. While the final product of the projectwill be up to you, the ultimate goal of this project is for you to be a true public health advocate for vaccines and to be able to communicate why vaccines are so important in a way that the general public can understand.
Idea by mentor Helen
Sleep Disruption Profiles in Various Mouse Models of Alzheimer's
Alzheimer's disease (AD) has been studied for decades but we are no closer to understanding the mechanisms of the disease. Because of the vast number of researchers studying AD, there are numerous models used to study the disease. All these models have different sleep profiles, phenotypes, disease onsets, sex differences etc. Therefore, in this project we will compile a document based on extensive literature review about the various models there are. We will focus on sleep profiles in these animals with an emphasis on male and female differences. This information is valuable because it is important to know which model is best to use to answer your scientific questions and there is a lot of criticism (by other scientists) that can be brought on by the model chosen so you need to be able to justify your choice. This project will also introduce you to the world of AD research and some of the gaps in knowledge in the field.
Idea by mentor Shenee
Rethinking The Treatment Of Neurodegenerative Diseases
Neurodegenerative diseases affect millions of people worldwide. They are conditions that affect the nervous system, particularly the brain and spinal cord, and examples include Alzheimer's and Parkinson's. While billions of dollars have been spent trying to find treatments for the disease, very few drugs and therapies have had a meaningful impact on slowing down disease progression. This is often because by the time someone is diagnosed with a disease, it has progressed too far for a treatment to have a substantial effect. Some recent approaches to treatment have turned to looking for early indications of the disease (termed "biomarkers") that can occur before the onset of symptoms. By diagnosing disease and beginning treatment before symptoms arise, these treatments could have a more profound effect in slowing down the progression of disease. Students could review the recent progress being made on identifying biomarkers for neurodegenerative diseases, and either write a paper or even record a podcast on their findings!
Idea by mentor David
Genetics Project Ideas
Height and genetics: Nature or Nurture
How much do your genes determine your height? How much do nutrition and environmental factors play a role? What gene variants are implicated in height differences and what is the role of epigenetics? Epigenetics is the study of heritable changes in gene expression or cellular phenotype that occur without changes to the underlying DNA sequence. These changes can be influenced by diet and lifestyle. We will access and analyze an open dataset on twins to estimate the correlation between monozygotic twins (who have the exact same DNA) and height. You will learn to use R to open a dataset, analyze data with statistical methods such the student's t-test, and display your data as graphs and charts. Finally, you will learn how to make a research presentation on height and genetics, describe the research methods, and present the data in a compelling and thorough way.
Idea by mentor Adeoluwa

The World of Personalized Medicine
Similar to our fingerprints, our genetic code is also unique to each individual person. Our genetic code is what determines our hair color, height, eye color, skin tone...just about everything! For those that develop diseases such as cancer, their genetic code found inside the malignant cells that comprise a tumor may also be unique to them or to certain groups of people with similar mutations (the drivers of disease). So why is it that we treat each person the same way even though the genetic drivers of that disease may be disparate? The world of Personalized Medicine is new and exciting and looks to circumvent this problem. Personalized Medicine (also known as precision medicine) uses the genetic code of a patients disease to guide treatment options that prove to be highly efficacious. Together, lets write a review on a disease of your choice that could benefit from Personalized Medicine based on current literature and research.
Idea by mentor Somer
General Biology Project Ideas
Teach a biology concept two ways: to your fellow students and to the general public
One of the best ways to learn is to teach. Choose a biological concept that interests you and prepare a lesson and or demo on it. The format should be a video recording of yourself teaching (a la Khan Academy or a Zoom class), but the other details are up to you. Consider incorporating a demonstration (e.g. how can you use items from your kitchen to illustrate properties of mixtures?) or animation (e.g. to illustrate molecular motion). Also consider how you will check that your students understand the concept(s) and/or skill(s) you have taught them. Prepare and record two versions of your lesson: one intended for your peers and one for the general public. How will the versions differ to reflect these different audiences? You will learn what it's like to teach, gain a much greater understanding of your chosen concept(s)/skill(s), and learn how to communicate science to different audiences.
Idea by mentor Alexa

Once you've picked a project idea, check out some of our resources to help you progress with your project! Whether you're stuck on how to cite sources, how to come up with a great thesis statement, or how to showcase your work once it's finished, we've created blog posts to help you out. If you're interested in doing one of the biology research projects with the help of an amazing mentor at Polygence, apply now! If you would like some help with coming up with your own idea, book a complimentary consultation call with our admissions team here!

Feeling Inspired?
Interested in doing an exciting research project? Click below to get matched with one of our expert mentors!