So you're working on writing your research paper, and you have a lot going on. You're finding supporting evidence, exploring the Internet or talking to experts, and the last thing you want to do is to worry about your citations and bibliography. But citations are still very important, especially if you're writing a research paper. There are some easy ways that you can manage your citations so that it's less of a headache for you.
Why Citations Are Important 
Before diving into ways you can track citations, let's talk about why they matter. Citations are crucial because they give credit to the authors or creators of the original source of information. 
This is only fair. If you published a research paper you were proud of, you wouldn't want someone else regurgitating your research without crediting you!
Further, citations from trustworthy sources strengthen the overall credibility of your argument. This can prove very useful if you're looking to showcase your research to other people. They know that you're using reliable sources of information to make your arguments. 
Let's get into some strategies for tracking citations and creating your bibliography.
Create a research project tailored to your interests and your schedule
Polygence pairs you with an expert mentor in your area of passion. Together, you work to create a high quality research project that is uniquely your own. We also offer options to explore multiple topics, or to showcase your final product!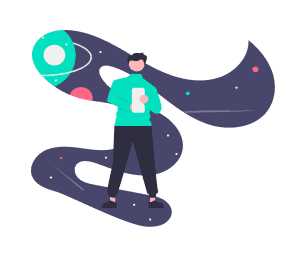 Choose Your Citation Style
Citation styles like APA, MLA, and Chicago can have significant differences in their structure and formatting, so be sure to pick a style before making your first citations.
In terms of which one is best for your research paper, it really depends on the academic field. For example, the APA style is often employed in the social sciences, whereas the MLA style is frequently used in the humanities. 
Although no style is inherently better than the other, some journals and competitions may also have requirements for the citation style of the submissions. Others may be more open and let the student choose the style as long as it's consistent throughout the submission. Be sure to double-check these requirements if you're looking to publish your research.
Know the Difference Between In-Text Citations and Bibliography Citations
When it comes to citing your sources, there are two main types of citations that you'll use. 
A bibliography citation is a full reference to a source that appears at the end of your paper. Typically you want to create a "Works Cited" section at the end of your paper that will contain all of your bibliography citations. Below is an example of a Works Cited section / bibliography in the MLA format, where the sources are ordered alphabetically by author last name, and the sources use a hanging indent format (where after the first line of the bibliography citation the lines are indented).
Bibliography citations typically include information like the author's name, the publisher, and the publication date. However, these citations differ based on which citation style you use. For example, bibliography citations for the same book might look like this:
MLA: Smith, John. The Art of Writing. Random House, 2005. 
APA: Smith, J. (2005). The art of writing. Random House. 
Chicago (Author-Date style): Smith, John. 2005. The Art of Writing. Random House.
Chicago (Notes and Bibliography style): Smith, John. The Art of Writing. Random House, 2005.
In-text citations, on the other hand, are brief references to a source within the actual body paragraphs of your paper. They allow readers to quickly identify the full source in the "Works Cited" section. In-text citations typically include the author's name and the page number(s) of the source, and will appear in parentheses after quoting information from the source. Like bibliography citations, in-text citations also differ based on citation style:
MLA: In-text citation: (Smith 42) 
APA: In-text citation: (Smith, 2005) 
Chicago (Author-Date style): (Smith 2005, 42) 
Chicago (Notes and Bibliography style): ¹Smith, John, The Art of Writing (Random House, 2005), 42.
*Note that the Notes and Bibliography style of Chicago uses footnotes or endnotes to provide more information about the source. Footnotes are located at the bottom of the same page as the text they refer to, while endnotes are found at the end of the document, often on a separate page. Footnotes are used for shorter comments while endnotes are often used for longer comments or explanations that would disrupt the flow of the main text.
Your Project Your Schedule - Your Admissions Edge!
Register to get paired with one of our expert mentors and to get started on exploring your passions today! And give yourself the edge you need to move forward!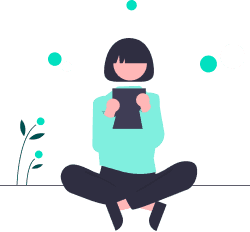 Make Use of Online Citation Tools
There are numerous tools out there to help with creating and organizing citations automatically. Making a bibliography from scratch is quite difficult, and requires you to know a ton of rules and details, so online tools can be your best friend when it comes to creating your bibliography.
Citation management tools such as Zotero, Mendeley, and EndNote can help you organize and format your citations and bibliography automatically. These tools however are definitely geared towards hardcore academia and may offer features that might not be necessary for a research paper at the high-school level. Other tools like EasyBib offer a simple and free way to create citations. They provide the information fields that are used to create the citation, and once you fill out the fields the tool automatically generates the citation.
If you're curious what an advanced software like Zotero can do (and you can do all of the following with a free account!), check out the following series of screenshots. 
This is what you might see when you log into your account. You can create different projects on the left. In this case, I am organizing my sources by semester but also by project. You can create an unlimited number of folders in which to house your readings and resources.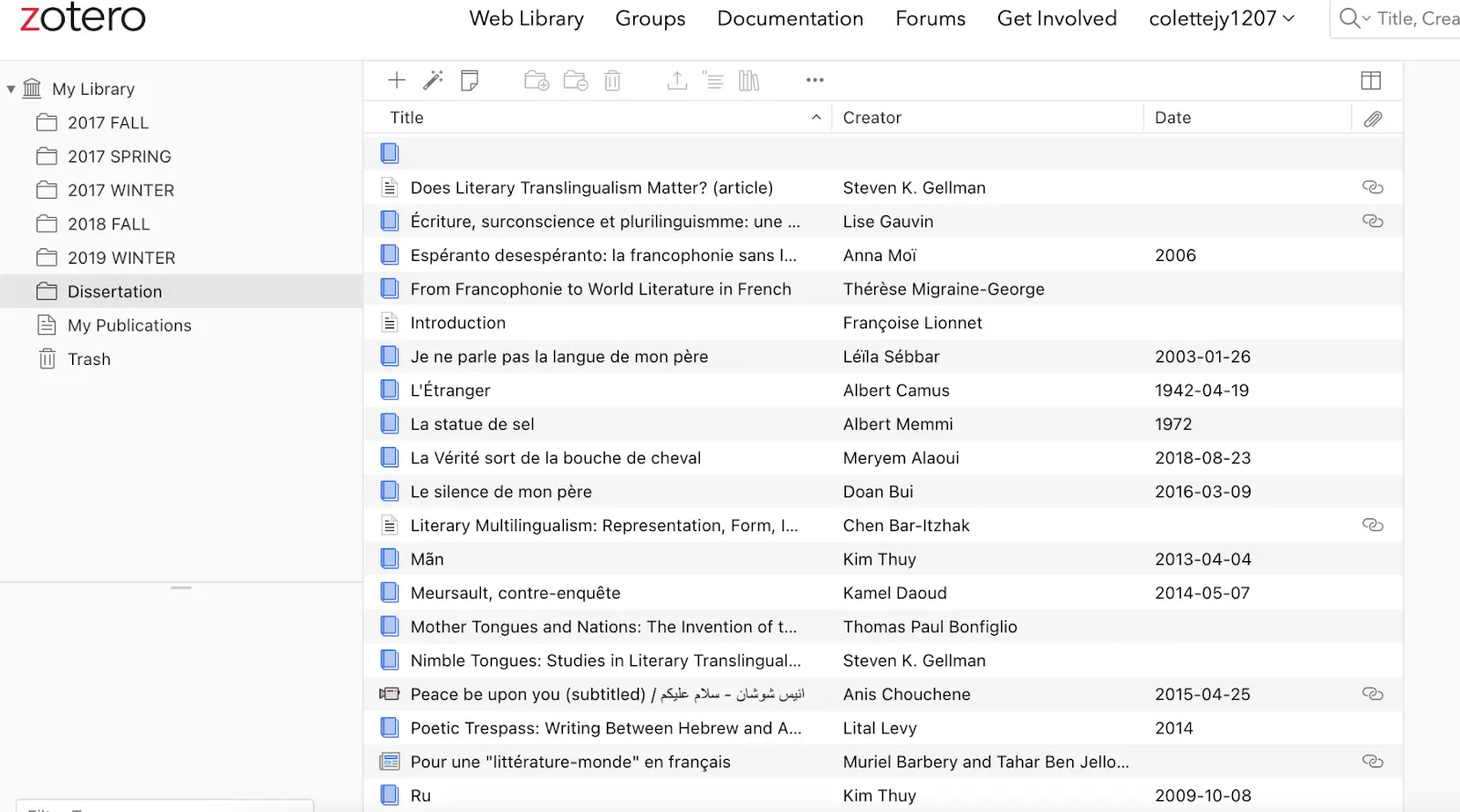 It's very easy to add a project. You may want to create a new folder whenever you're starting work on a new research paper.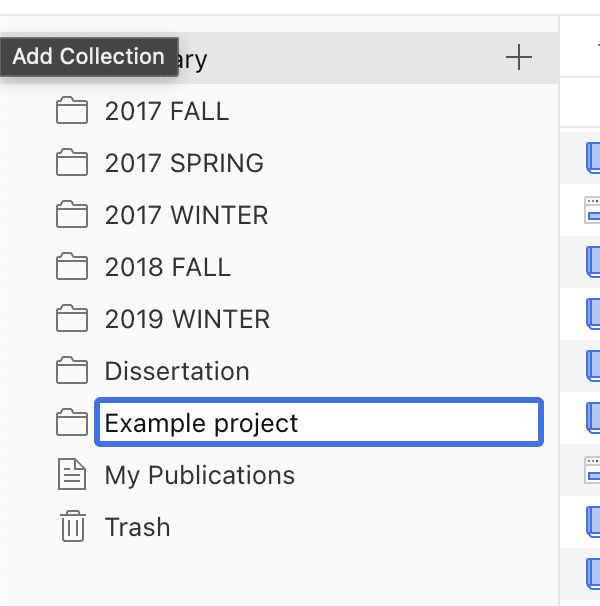 Tools like Zotero will often also allow you to add notes, tags, and even attachments to each entry. When I use Zotero, in order not to forget what I found helpful from each source, I will often put important page numbers into a note, or even specific quotations that I'd like to pull. Whenever note down quotations, get into the habit of also noting down the last name of the author and the page number. This is essential for in-text citations when you write the text!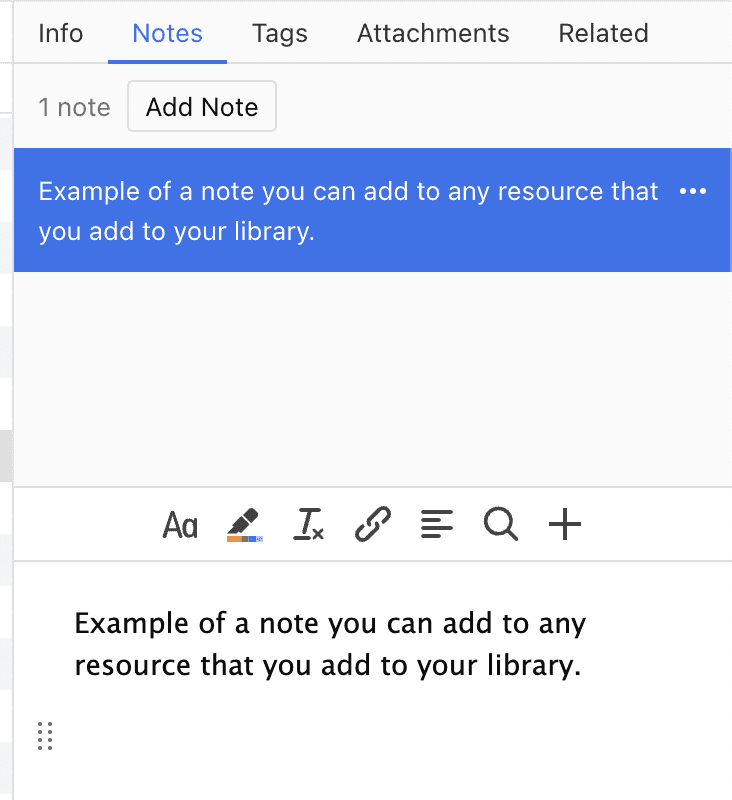 Get Started Early and Don't Procrastinate
Think of your bibliography and citations as a room that you want to keep clean. The easiest way to keep a room clean is by cleaning things up as you see them, instead of letting trash and objects accumulate and then spending hours cleaning all of it up at once. Similarly, keeping track of a bibliography is easier if you track your sources as you go. If you come across a source that you think you'll include in your research paper, keep a record of it. You can do this quickly by saving the URL, so that you can go back to the source and get all the relevant publisher, title, and date information when you want to actually make the citation. 
You can also take it a step further by creating the initial bibliography as you come across sources. You can start with creating citations for the sources you know you're definitely going to use, and then add more as you find new sources.
This will help you avoid the nightmare of struggling to find the original source for that amazing quote or statistic that you plan on using in your research, and allows you to build the bibliography slowly over time. With regards to the room metaphor, you're saving yourself the hassle of doing a deep clean of your room by just doing small chores every day.
The same philosophy applies to in-text citations. If you're beginning to write your research paper and you're taking quotes or information from sources, be sure to make the in-text citation as you're writing. A great resource for in-text citations and how to format them is Purdue OWL, which you can always reference if you're unsure about your citations. Here's Purdue OWL's APA and MLA guide on in-text citations.
Overall, once you get used to keeping track of citations, you'll be able to figure out a system that works best for you!
Do Your Own Research Through Polygence
Join Polygence and do your own research project tailored towards your passions and guided by one of our expert mentors!