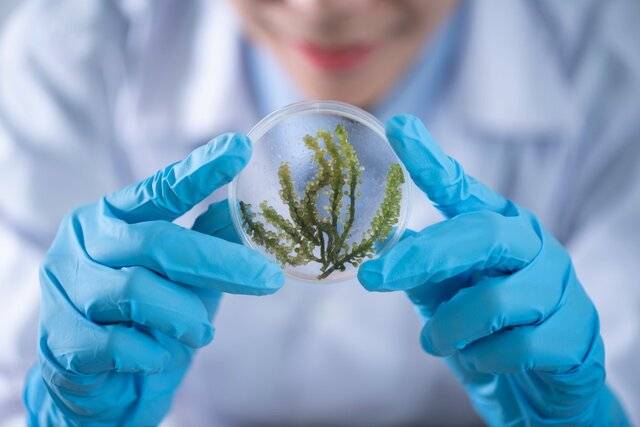 Biology and the Health Sciences consistently rank among the top five college majors that American undergraduates opt for. It is also one of the most interdisciplinary and versatile fields of academic research, with fascinating intersections with chemistry, math, physics, psychology, and computer science. Many students ask us where they can go to get hands-on research experience over the summer - you asked and we listened!
Here is a list of 10 Shortlisted Biology Summer Research Opportunities for High Schoolers ordered by Application deadline. If you are searching for a virtual research opportunity, you can also consider doing a project through Polygence.
1) Center for Talented Youth (CTY) Honors Biology
Hosting Institution: Johns Hopkins University
Cost: $1399
Format: Online
Application deadline: rolling admissions
This is an online research course where students will learn complex biological concepts in an online environment. It is great for students who are getting ready for AP biology. Students will explore the structures, functions, and processes of living organisms and their interactions with the environment. Students will be assessed through quizzes, tests, lab reports, interactive discussion forums and case studies. This course also provides monthly synchronous class times and gives students the opportunity to schedule one-on-one virtual meetings with the instructor.
2) Carl B. & Florence E. King Foundation High School Summer Program
Hosting Institution: MD Anderson Cancer Center
Cost: none
Format: In person (Houston, TX)
Application deadline: January 20, 2023
This program offers a rare opportunity to participate in a research project in one of the biomedical courses under the guidance of a full-time MD Anderson faculty member. Students will learn the importance of basic principles that form the basis of scientific research. Selected students will work in the MD Anderson labs during the week, participating in hands-on research. Students will walk away from the experience with a clear understanding of what it means and what it's like to be a researcher in the biomedical sciences. This program is only open to current Texas high school seniors.
Please also reference our more comprehensive guide to medical research opportunities for high school students.
Research YOUR fave areas of Biology and Medicine
Polygence pairs you with an expert mentor in to create a passion project around biology and medicine. Together, you work to create a high quality research project that is uniquely your own. We also offer options to explore multiple topics, or to showcase your final product!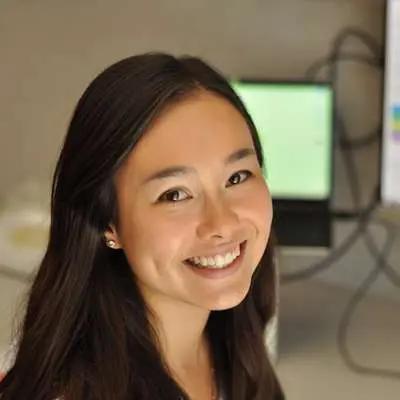 3) Pediatric Oncology Education (POE) Program
Hosting Institution: St Jude Children's Research Hospital
Cost: Funded Internship
Format: In person (Memphis, TN)
Application deadline: February 1, 2023
This program offers highly motivated students a chance to get exposure to cutting edge caner research. It also helps to prepare students for professions in the biomedical sciences, nursing, pharmacology, among other subfields that require oncology research experience and insight. Students will work with scientists, postdoctorla fellows, as well as research physicians.
4) Summer Research Program at Indiana University (SRP)
Hosting Institution: Indiana University's Simon Cancer Center
Cost: none
Format: In person (Indianapolis, IN)
Application deadline: February 1, 2023
The Indiana University Simon Cancer Center Summer Research Program (SRP) aims to increase the proportion of underrepresented high school and undergraduate students engaging in the biomedical sciences. Students will receive hands-on experience and gain exposure to a wide range of basic science, translational, and clinical research activities. This is an 8-week program. High schoolers who are seniors as well as undergraduate students in their junior year and above are eligible to apply.
5) Texas Tech's Anson L. Clark Scholars Program
Hosting Institution: Texas Tech University
Cost: none
Format: In person (Lubbock, TX)
Application deadline: February 13, 2023
This is a 7-week intensive program that offers selected students the chance to work with professors at Texas Tech's General Health Sciences Center. This program is research-based, but it also exposes students to weekly seminars, discussion sections, as well as field trips.
6) UC Berkeley's Pre-College Scholars Residential-Track Program
Hosting Institution: University of California, Berkeley
Cost: $15,100 (for 8-week session); $13,800 (for 6-week session)
Format: In person (Berkeley, CA)
Application deadline: March 14, 2022
This program offers students from all over the world a chance to experience college campus life at UC Berkeley! Students get the chance to enroll in college-level courses taught by Berkeley professors, earn college credit for their work, all while experiencing university campus life with a cohort of students. Throughout the program, students can enroll in 2 different courses offered through Berkeley's Summer Sessions program and participate in a series of extracurricular activities and excursions.
7) Research Mentorship Program at UC Santa Barbara
Hosting Institution: University of California at Santa Barbara (UCSB)
Cost: $11,299
Format: In person (Santa Barbara, CA)
Application deadline: March 15, 2023
This program allows students to get exposure to a wide variety of interdisciplinary research in the biological sciences and beyond. Students will get a chance to engage in hands-on project-based learning and will also be paired with a research mentor - a graduate student, postdoc, or faculty member to conduct college-level research. Students can earn a total of 8 university credits by enrolling in two interdisciplinary research courses - an exploratory course and a lecture course. There are 24 different fields that students can choose form.
8) Summer Mentorship Program (SMP) at University of Pennsylvania
Hosting Institution: University of Pennsylvania
Cost: none
Format: In person (Philadelphia, PA)
Application deadline: May 2023
The Summer Mentorship Program (SMP) is a flagship program from University of Pennsylvania's VPSE department. It is designed to expose first-generation college students to rigorous academic research. Only students studying in high schools in Philadelphia are eligible. The course is a 4-week immersion summer program hosted by UPenn's Perelman School of Medicine, Nursing School.
Dive in to BioMed NOW!
Register to get paired with one of our expert mentors and to get started on exploring your passions today! You have agency in setting up your schedule for this research. Dive in now!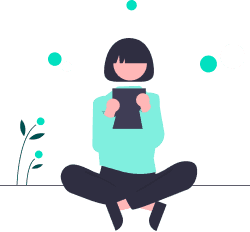 9) Clinical Neuroscience Immersion Experience (CNI-X)
Hosting Institution: Stanford University
Cost: $1,295
Format: In person (Stanford, CA) as well as online options available
Application deadline: TBD
This 10-day program provides students with basic exposure to the study of neuroscience, psychiatry and brain science in addition to a potential chance to finish a cooperative capstone project. Students get the chance to work with Stanford professors and researchers and engage in exciting and cutting edge research in the standards of neuroscience, clinical neuropsychiatry, and other areas within neuroscience research. In addition to participating in interactive lectures, students will also work in small teams to design solutions to pressing issues related to psychiatry, psychology, and neuroscience.
10) Research in the Biological Sciences (RIBS)
Hosting Institution: University of Chicago
Cost: $11,400
Format: In-person (Chicago, IL)
Application deadline: TBD
RIBS is a four-week intensive program that exposes students to a broad range of topics within biology, including molecular, micro- and cell biological lab techniques. Students get hands-on "bench" research experience. This course is taught using a project-based approach and moves from a basic survey of lab techniques to more applied learning. Students who participate in RIBS will spend most of their days in lab! Lectures and teaching material will also be provided to familiarize students with background knowledge and to introduce students to new ideas and concepts. Last but not least, students will participate in a research forum at the end of the course and everyone will get a chance to present their project results and findings.
Other Research Opportunities
This is just a small selection of the research opportunities available at your fingertips. Please see some additional guides we've put together for

Want more? Join Polygence and do your own research project guided by an expert mentor!
At Polygence, we offer students the opportunity to get 1:1 project mentorship from expert mentors and researchers. Students are in the driver's seat of their education here, and whatever project you want to do, we will help you make it happen!
Want to Learn More?
Join Polygence and do your own research project tailored towards your passions and guided by one of our expert mentors!