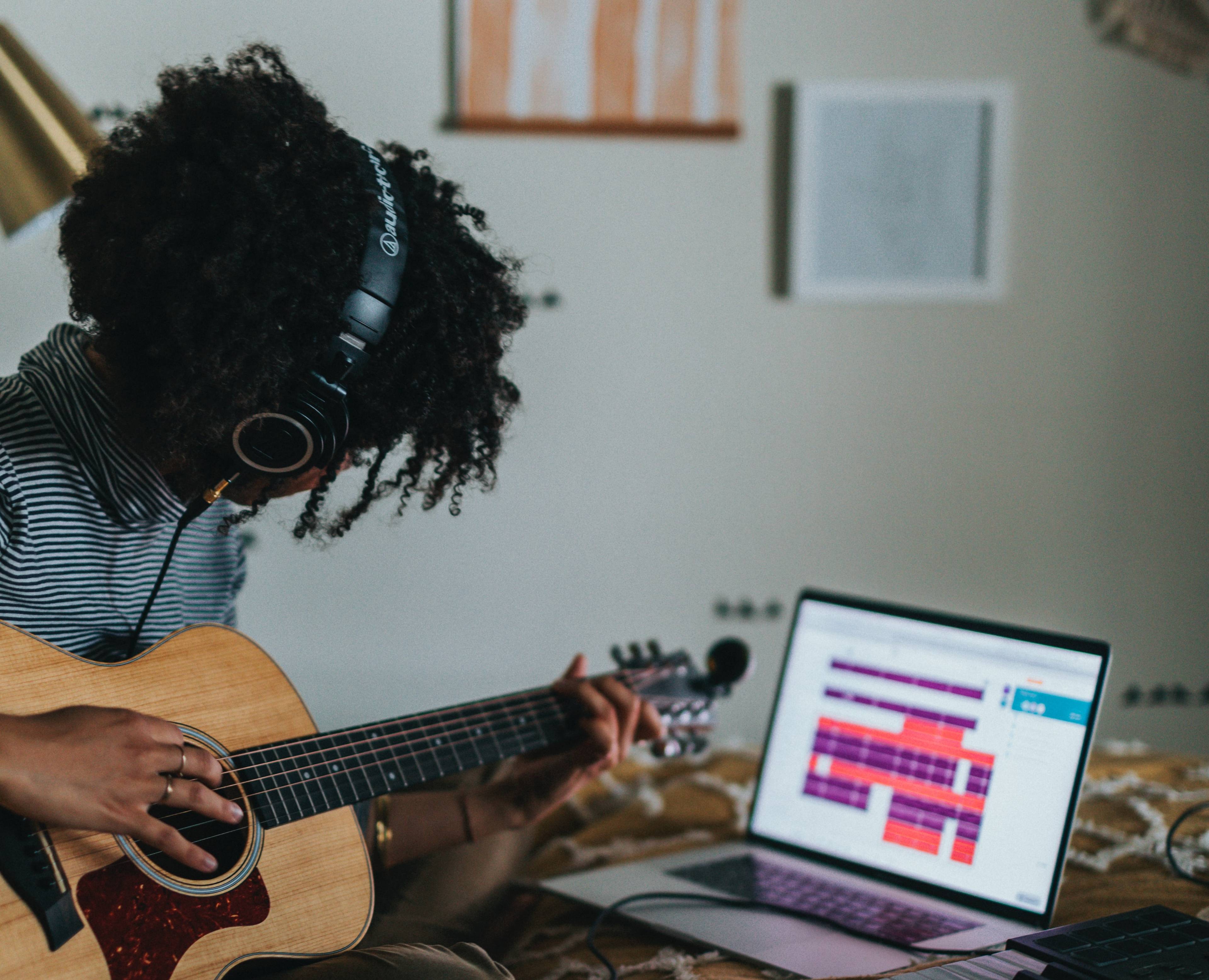 The music industry is famously competitive. Although many successful musicians prefer to avoid competition, for others, the opportunity to compete can be invigorating. The fun starts early, with high school competitions throughout the country highlighting rising stars in their communities. If you're in high school and considering throwing your hat into the ring (or aren't quite sure about it), keep reading!
Why You Should Participate in Music Competitions in High School
When I was in high school, I chose to participate in music competitions for a few different reasons. First, I wanted to get a taste of the professional classical music world, which can be a confusing and overwhelming system to understand—even now that I'm a part of it. Competitions can be especially valuable for young composers, like I was, who don't necessarily get to participate in orchestras or chamber groups. Competitions are also important for young pianists to start interacting with others at a high level. Even if you don't win a prize, participating in a music competition is about connecting with like-minded artists.
One of the keys that came out of the competitions I entered in high school was the chance to interact with professional composers. In some cases, I got great feedback, and even had the opportunity to learn about their own work. Regardless of whether you choose to enter music competitions, Polygence can connect you with an expert mentor who is ready to guide you through your own personal music project.
Top Music Competitions for High School Students
If you are interested in participating in a student music competition, here are 10 opportunities to consider:
1. National Young Composers Challenge
Instrument(s): composition only
Eligibility: ages 13 - 18 
Deadline to apply: October
Application fee: free
Award(s): $1,000
When I was in high school and just starting to write my own music, I felt disconnected from the composition scene. My high school didn't offer composition or music theory classes, and I didn't know how to connect with other composers (they tend to stay behind the scenes). 
The National Young Composers Challenge is a way for young composers to connect with one another and with professionals through their annual competition and symposium. I entered the competition as a high school student and did not win; however, I received feedback and encouragement from the jury, which was important for me. If you are a young composer, you should consider submitting a score!
2. American String Teachers Association (ASTA)
Instrument(s): violin, viola, cello, harp, classical guitar, double bass (soloist or ensemble, requirements vary)
Eligibility: ages 13 - 18 (teacher must be a member of their state/local ASTA chapter)
Deadline to apply: varies
Application fee: varies
Award(s): $200 - $300 for junior category
The American String Teachers Association (ASTA) has been supporting string and orchestra teachers and students for over 75 years. ASTA recently changed their competition structure so that the state and regional chapters organize their own processes. If you or your teacher is a member of an ASTA chapter, you are eligible! This opportunity varies from state to state, and not all states participate. Of the states that organize competitions, some are open to soloists, others are open to chamber groups, and some are open to both. The cash prize for first place is usually $200 - $300. Even if your state's ASTA chapter doesn't have a competition, they all offer excellent resources to help students succeed.
3. NYO-USA, NYO2, and NYO-Jazz
Instrument(s): standard orchestral instruments (including harp), jazz
Eligibility: ages 16 - 19 (for NYO2, the age range is 14 - 17)
Deadline to apply: Early December
Application fee: $30 (waivers available)
Award(s): One month residency with the orchestra
The National Youth Orchestra of the United States (NYO-USA) is Carnegie Hall's flagship education program. The competition to participate in the ensemble is challenging and geared towards upper level students and even college-level first years. That's why they created NYO2, which is open to high school students starting from age 14. Both programs are highly competitive, but the audition process is worth the chance to play with this fantastic ensemble!
The students selected to participate get a real taste of the professional music world through a month-long training residency where they work closely with teaching artists and faculty before performing at the legendary Carnegie Hall. Afterwards, the ensemble embarks on a performance tour around the world.
While I was studying music in college, I had the opportunity to work closely with Carnegie Hall through a summer job. One of the perks was that I got to be around the stage for rehearsals and concerts. The night I attended NYO-USA's concert, Carnegie Hall was completely sold out. The event was fun, and the level of musicianship was outstanding, especially considering the age of the performers and the limited amount of time that they had to work together (the orchestra membership changes every year). If you are up for a challenge, I highly recommend competing for a spot!
National Youth Orchestra also has summer training residency focused on American Jazz, that is open to musicians aged 16-19. NYO-Jazz takes place at Purchase College, State University of New York and includes performing in a concert at Carnegie Hall.
4. YoungArts National Arts Competition
Instrument(s): jazz (instrumentalists and composers), classical music (orchestral instruments, piano, composers), voice (classical, jazz, pop, singer-songwriter)
Eligibility: grades 10-12 or ages 15-18
Deadline to apply: October
Application fee: $35 (waivers available)
Award(s): $250 to $10,000
The National Arts Competition, organized by YoungArts, has categories in music, visual arts, film, design, and more. The music competition is open to multiple genres, so be sure to explore the various categories and choose the best one for you!
In addition to substantial cash prizes, the winners receive mentorship from professionals in their artistic fields.
Explore the Fine Arts through research
Polygence pairs you with an expert mentor in your area of passion: literature, drama, film making, theatre, writing, poetry. Together, you create a high quality research project that is uniquely your own. We also offer options to explore multiple topics, or to showcase your final product!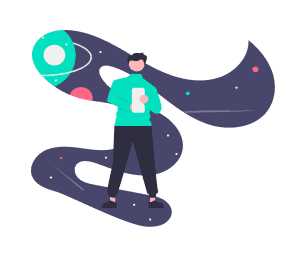 5. National Federation of Music Clubs (NFMC)
Instrument(s): piano, composition, voice, orchestral instruments (includes categories for disabled musicians)
Eligibility: 18 years or younger
Deadline to apply: varies by competition
Application fee: $10-20 (membership required)
Award(s): $300 - $4,000
The various junior division competitions of the NFMC are open to composers, pianists, instrumentalists, and vocalists who are 18 or younger. Applicants must also be affiliated with the NFMC through a junior club or national junior membership. The NFMC also organizes competitions in the junior division specifically for disabled musicians.
6. Music Teachers National Association (MTNA)
Instrument(s): instruments and composition
Eligibility: ages 15 - 18 (for senior division)
Deadline to apply: September
Application fee: $110 (teacher membership required)
Award(s): $2,000
The Music Teachers National Association competitions include multiple age divisions and instrumental categories, including competitions for individual performers, for composers, for chamber music groups, and for two pianos. The competition is structured so that participants first go through the state-level contest before advancing to the national level. Use the search feature on the Music Teachers National Association website to get specific information for your state.
The MTNA junior division performance competitions are open to 11-14 year olds.
7. U.S. Marine Band Concerto Competition
Instrument(s): string, piano, and harp players -OR- woodwind, brass, and percussion players (alternating years)
Eligibility: high school students (grades 9-12)
Deadline to apply: November
Application fee: n/a
Award(s): $500 - $2,500 scholarships
"The President's Own" United States Marine Band hosts a concerto competition for high school instrumental soloists. The winner gets a $2,500 scholarship and the opportunity to perform their concerto with the Marine Chamber Orchestra the following season. The competition alternates instruments each year. Strings, piano, and harp players are eligible to apply for the 2024 competition; woodwinds, brass and percussion players will have their turn in 2025.
8. Kennedy Center VSA
Instrument(s): all instruments, all genres
Eligibility: ages 14 - 25 with a disability, soloists and ensembles
Deadline to apply: January
Application fee: n/a
Award(s): $2,000
The Kennedy Center's VSA International Young Musicians Program is a competition for musicians with disabilities of any kind. If you qualify under ADA definitions, you are eligible to apply as a solo competitor or with your band!
9. Thursday Musical
Instrument(s): piano, strings, woodwinds, brass, percussion, voice
Eligibility: grades 9-12 (for high school category), and enrolled in Minnesota, South Dakota, North Dakota, Wisconsin, or Iowa
Deadline to apply: January/February
Application fee: $50
Award(s): $800 scholarship
Thursday Music, originally called the "Ladies Thursday Musicale", was founded in Minneapolis in 1892 by a group of 12 women musicians. The organization is one of the oldest active arts groups in the country, and continues to offer innovative concerts while supporting young musicians. Their scholarship competition is open to high school students in Minnesota and neighboring states.
10. All-State Orchestras, Concert Bands, Jazz Bands, Choirs, etc.
Instrument(s): All
Eligibility: high school students
Deadline to apply: varies by state
Application fee: $20 - $50 (varies by state)
Award(s): selection for All-State ensemble
The All-State ensemble system varies from state to state. (In my home state of Pennsylvania, students first went through the All-District auditions before being eligible to audition for the All-State groups.) Nevertheless, the various systems are well-known for their rigorous audition processes, which some students spend months preparing for. If you are interested, ask your teacher about how to sign up for auditions.
More Music Opportunities for High School Students
Whether or not you enter a music competition, a Polygence mentor can help guide you on your personal music project. If you are passionate about song-writing, film scoring, music history, music theory, music composition, or another music-related project, we will connect you with an expert musician in your field who is ready to answer all of your questions. You'll get ten personalized, 1:1 sessions with your mentor while you complete a project of your choice. 
Completing a research or passion project as a middle or high school student can help you stand out in the college admissions process or when applying to music programs.
Music projects completed by Polygence students
A music research project is a great way to explore music topics in-depth and there are endless opportunities to tie music studies into other disciplines. Here are a few examples of music projects Polygence alumni have worked on with research mentor guidance and support.
Related Content
Your Project Your Schedule - Your Admissions Edge!
Register to get paired with one of our expert mentors and to get started on exploring your passions today! And give yourself the edge you need to move forward!