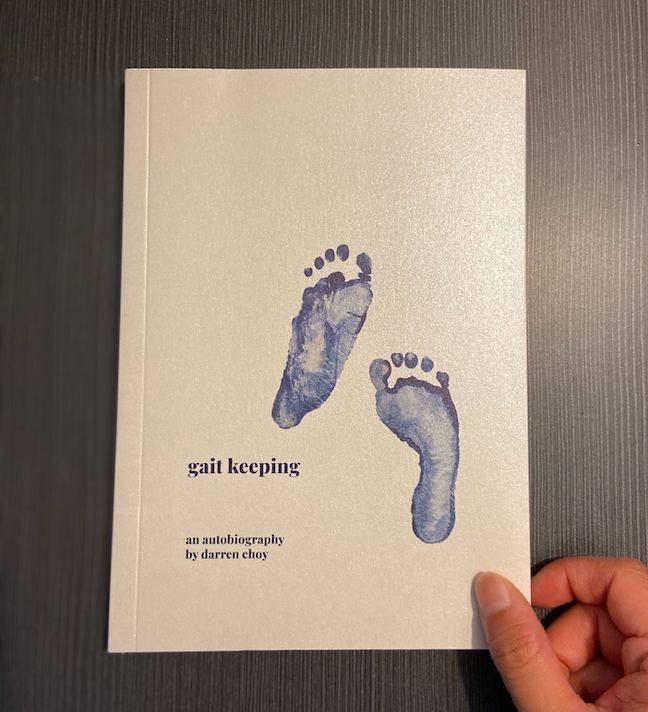 Polygence would be nothing without its mentors and its students, and that's exactly how it began—with one mentor and one student. In February of 2019, our co-founder Jin was connected with a student named Darren through a family friend. Darren was a junior at Hong Kong International School at that time and was very excited about pursuing a passion project. Specifically, he wanted to write an autobiography. At the ripe age of 17, he felt he had life experience that others could learn from and be inspired by.
Darren's life is in many ways similar to the average teen. He attends a normal high school in Hong Kong's metropolis, was a Cub Scout as a kid, and loves computers and video games. Despite this, Darren's everyday life is different from what you may imagine. An incurable movement disorder, cerebral palsy, causes his muscles to stiffen, his coordination to waver, and frequent tremors in his hands. He hoped that writing a story about him persevering through this would give confidence to other young people suffering from cerebral palsy—or people struggling with other disabilities or hardship—to relentlessly pursue their goals.
Create a research project tailored to your interests and your schedule
Polygence pairs you with an expert mentor in your area of passion. Together, you work to create a high quality research project that is uniquely your own. We also offer options to explore multiple topics, or to showcase your final product!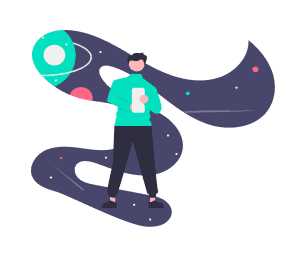 Darren has pursued plenty! He is a brilliant student in mathematics and computer science, who has medalled in Math Olympiads, won Hackathons, and developed advanced CS curriculum for his school. An autobiography gave him a new goal: not just the tangible goal of publishing a book, but also the larger goal of pushing himself outside of his comfort zone. Ever comfortable in his STEM corner, he wanted to face the challenge of expressing himself eloquently and try his hand at creative writing. Jin, a scholar of languages and literatures, was the perfect person to guide Darren through the arduous process of sustaining a long creative writing project.
What resulted after countless sessions with Jin is a feat of writerly stamina, which tracks the general progression of Darren's childhood full of hospital visits and physical struggles, into his adolescence full of personal growth and accomplishments. Darren's autobiography is full of colorful anecdotes which provide insights into how he has managed to overcome all the obstacles he has faced and maintain an optimistic outlook on life. He also provides his reader with a very useful overview of the different kinds of cerebral palsy and how the disease affects different people in a variety of ways.
Darren came to his project with tons of ideas, which Jin helped him organize into a cohesive story of his life. "The first 2-3 sessions were long, brainstorming sessions where Darren essentially put pen to paper and brainstormed all the different episodes and small narratives that he wanted to showcase in his book. Then, we organized them and provided a general narrative arc to the book." Jin used her writing expertise to help Darren navigate the unique challenges which come with pursuing an extended creative project. "Because Darren had been very focused on STEM up until this point, he was new to the field of creative writing and personal narrative crafting. We worked a lot on descriptive writing, structuring the book, transitions, etc. We did a lot of mini creative writing exercises to get Darren used to the idea of 'showing, not telling'."
Working with Darren was a unique teaching experience for Jin, too. It opened her eyes to the value and the possibilities for project-based learning. "This was the first time I was teaching a truly student-driven project. All of my assignments revolved around what the student had proposed to do and it was really Darren who was in the driver's seat the whole time. That was one of the most amazing aspects of this experience and what really gave me and Janos the idea to turn this into a company."
Your Project Your Schedule - Your Admissions Edge!
Register to get paired with one of our expert mentors and to get started on exploring your passions today! And give yourself the edge you need to move forward!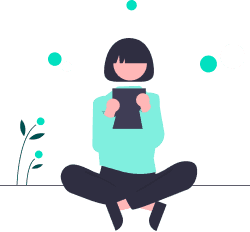 Now, just a year later, Polygence has over 200 ongoing projects and over 200 mentors available. Polygence students have been accepted into top universities like Princeton, University of Pennsylvania, and Yale-NUS, and they've had their projects presented at national conferences like WiNLP. Personalized projects and individualized mentorship is still at the core of every student's Polygence experience, replicating Darren and Jin's original experience many times over.
Spurred on by Polygence to continue thinking in terms of projects to accomplish rather than subjects to learn, Darren outlines his next dream project at the end of his book. After participating in a mental health-oriented hackathon, he came up with a vision for a new project to combine his technical skills with his understanding of mental wellness: an app to help other people with disabilities cope and care for their mental health. "Being a handicapped person, I have also felt down at times because of my condition. It was because all the support my family has given me that I was able to build confidence in myself, but many others might not have this privilege. So with this application, I aim to help tackle this issue by creating a platform for people with disabilities to express themselves freely while receiving positive feedback."
Darren hopes to study computer science and artificial intelligence in college in order to make this dream a reality someday. In the meantime, Darren's autobiography serves as an inspiration to all of us. It is a story that encourages us to push ourselves beyond the boundaries of what we think we can achieve. Darren shows us that our struggles need not define us or limit us. "I truly believe that one's physical abilities do not define who one is, and it is my hope that my story can act as an example for others who have physical disabilities or are struggling in life to believe in themselves and work towards their aspirations."
Darren hopes his autobiography can serve as an inspiration to other young people living with disabilities.