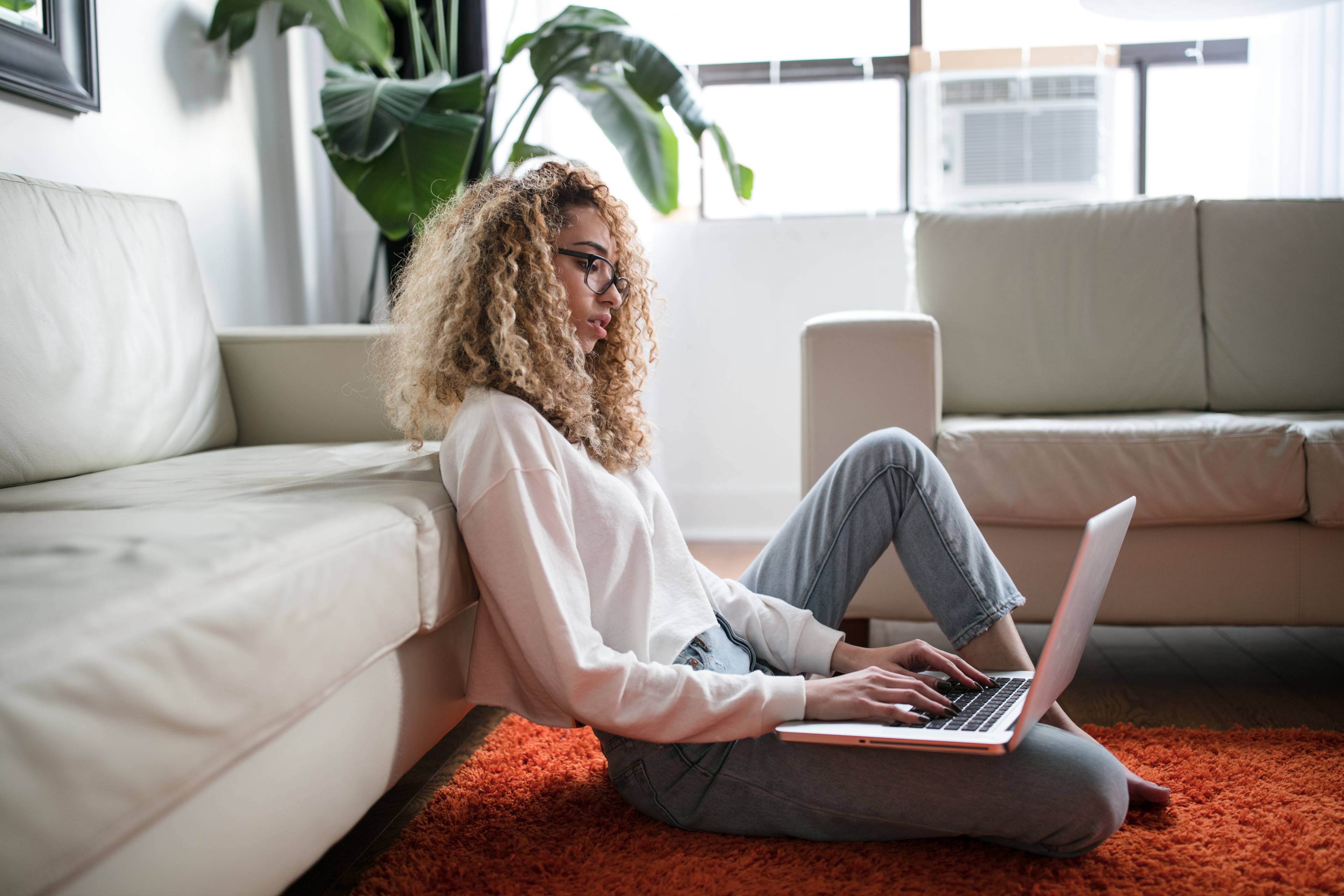 If you're feeling confused by all these moving parts, you're not alone. Many applicants are trying to put their best foot forward in this shifting landscape and the best path isn't always clear. At Polygence, we're always striving to help students, parents, and college counselors make sense of the dizzying application process. To that end, we often bring together experts from across the college admissions space to help demystify these changes and provide clear guidance.  
The most recent event was a panel discussion at our Symposium of Rising Scholars, a biannual, college-level academic conference that we hold for our students and alumni. Three experts joined us for a special panel on Research and College Admissions to answer common questions about the application process for 2023 and 2024.  
John Gardezi

Dr. Kristen Willmott

PhD in Higher Education, Rochester Institute of Technology

Former Admissions and Financial Aid officer at Harvard University 

Senior Private Counselor & Graduate School Admissions Director at Top Tier Admissions

Tomer Rothschild 

Wesleyan University Graduate

MBA, Wharton School, University of Pennsylvania

Founder of Elite Scholars of China college counseling 
Below are summaries of the most valuable insights provided by this distinguished panel. If you'd like to watch the entire recording of their discussion, you can view it on the Polygence YouTube channel.
Big Questions about 2023 and 2024 College Applications 
What are some of the biggest changes in the college application process this year? 
Diversity supplements are on the rise, so plan to write additional short essays that speak to your background and experiences. 
In light of the Supreme Court decision striking down race-based affirmative action, colleges moved quickly to make sure they can still recruit diverse classes. That means that this year many have added "Diversity and Personal Identity Supplements" to their applications. To put their best foot forward in these supplements, our panel encouraged students to:
Identify what personality and message you want to show colleges. 

Find ways of expressing what's important to you about your own identity in these supplements. 

Show how your personal identity could contribute to diversity of thought and background at the colleges you're applying to. 
Where should I feature important extracurriculars like research projects on my application? 
In multiple places! Find ways of building a narrative that includes your projects throughout the application.
There are many possible places to include research in your application: your personal essay, supplemental essays, activities listed in the Common App, your CV, letters of recommendation from mentors, etc. The takeaway is there's not a single perfect place to feature a research or passion project; it's best to mention your project at many points in the application. 
If the project demonstrates the primary identity, achievement, or experience of growth you want colleges to know about the most, consider featuring the project in your personal essay.

If the project provides further evidence of a broader story about you, it might fit well in a supplemental essay.

If you've had a great outcome from the project, like a publication or success at a science fair, make sure to note that in your CV, resume, or activities list as well. 
A useful metaphor might be to think of your application like a symphony, and your research or passion project like a melody you want an admissions officer to remember. To make that happen, you'll need to repeat that melody gracefully but consistently in order to make it memorable.
What if my parents want me to apply to one major but I'm interested in a different one? 
Aligning on your plans with your family and college counselor is an important place to start.
There is ample evidence from psychology and neuroscience research that shows students are happier and learn better when they're exploring topics they enjoy. In fact, our own data shows that students feel more optimistic about and more prepared for college when they pursue their own passion projects. And given the fact that GenZ will have many more jobs during their careers than their parents did–some estimates are as high as 18 different roles during their careers–developing durable skills that transfer across different industries is key. So while your college major will still matter, your ability to teach yourself new skills during your career is more important than ever. Here are a few bits of advice from our experts. 
You'll be a more competitive candidate if you highlight your accomplishments and point to how they will help you contribute to the college of your choice. If you haven't done any engineering, it will be harder to prove to engineering programs that you're qualified to do the work in that field. 

But you should also take your time to research how specific colleges and universities are structured so that you maintain options after you get to school. If you apply to the school of Arts and Sciences at a university, for instance, it may be extremely difficult to transfer to the school of engineering after you arrive. At other schools, like liberal arts colleges, you typically don't have to make a decision about your major until sophomore year. 

Another useful metaphor: think of a university or college like a house with different rooms. In some cases, there are doors between rooms–like between the humanities room and the engineering room–making it easy to pass between them. But other houses don't have doors connecting such spaces. Taking the time to understand these differences at all the schools you're applying to will help you to make good decisions in your applications and preserve options for yourself in your field of study. 
How to React to the College Application Process Changes
The big takeaway from these suggestions is that, more than ever, college applications are not a list of personal statistics: grades, test scores, extracurriculars, etc. In fact, as the chart below shows, the importance of numerical inputs like standardized test scores is shrinking.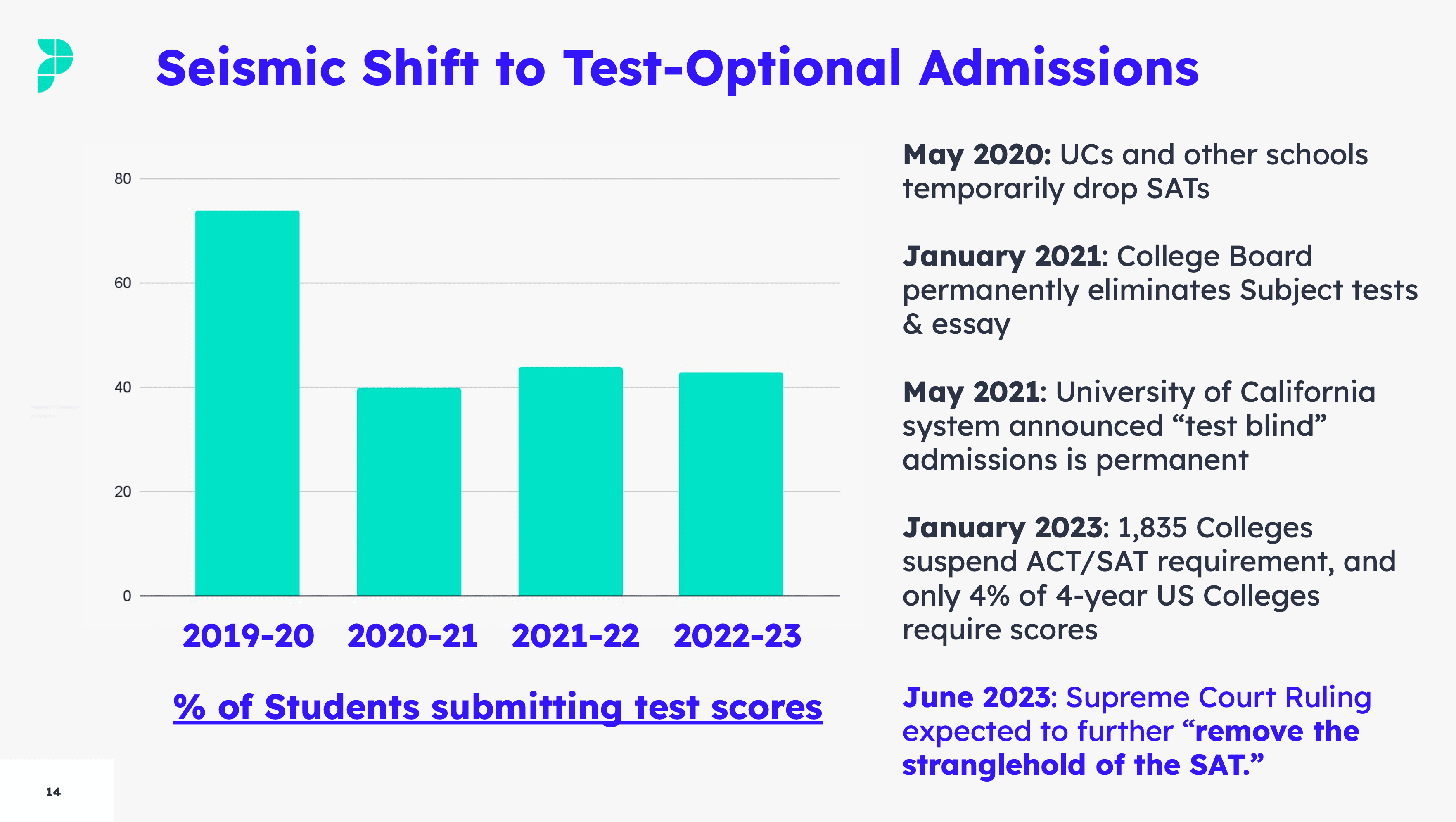 Instead, in the world of holistic admissions, you have to tell a compelling story about yourself throughout the application so that admissions officers remember you and can advocate for your acceptance. Find ways of connecting your personal essay, supplements, extracurriculars, and recommendations with common themes. Painting an authentic picture of yourself and your aspirations is the best approach you can take. 
Research projects continue to be an excellent way for students to show, not tell, what they're passionate about. And the results speak for themselves: Polygence alumni are 5 times more likely to get into an Ivy League or Top 25 ranked US university than a standard applicant. 
Related Content
Your Project Your Schedule - Your Admissions Edge!
Register to get paired with one of our expert mentors and to get started on exploring your passions today! And give yourself the edge you need to move forward!