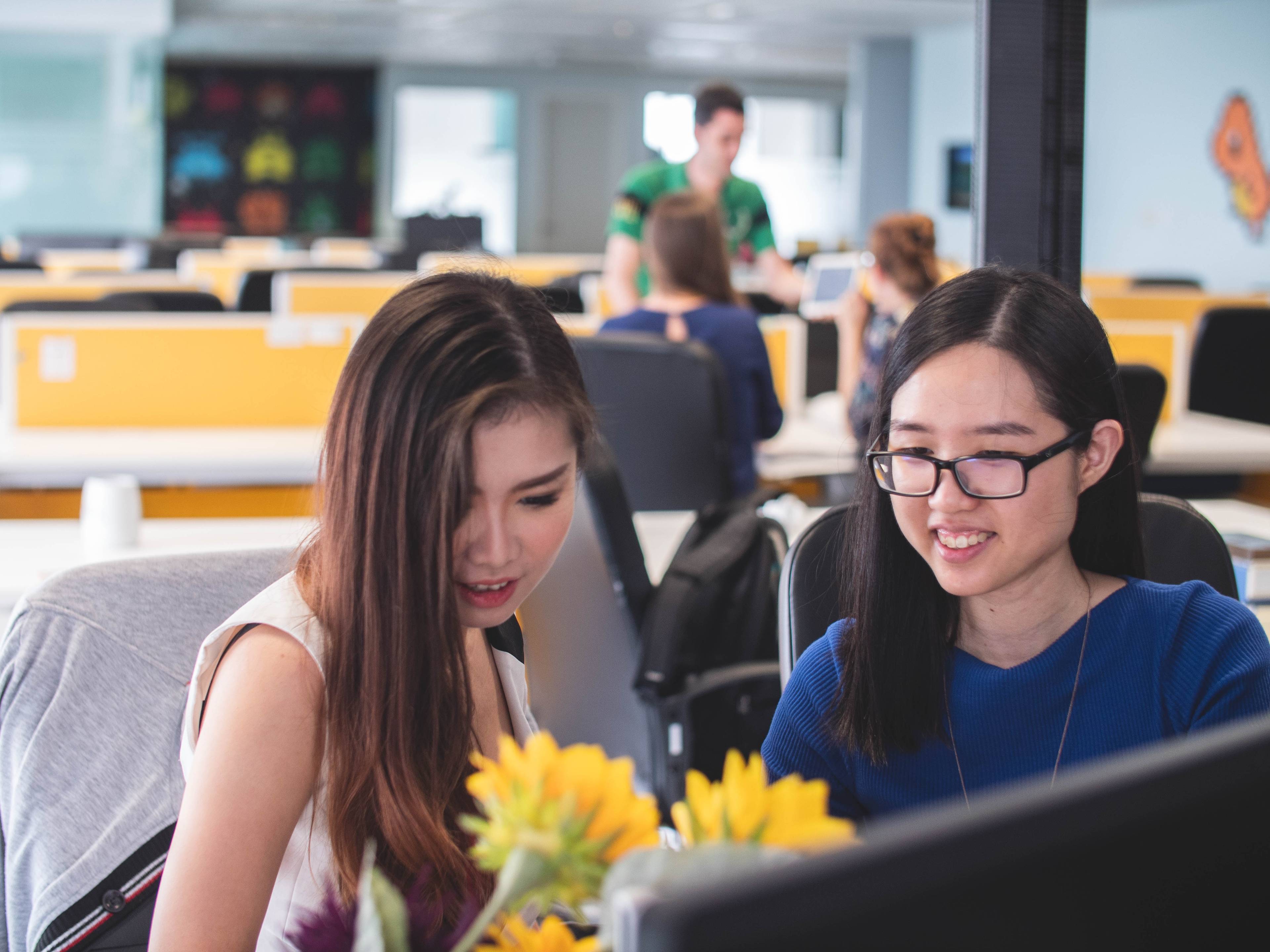 The journey of self-discovery and career exploration can be both exciting and daunting. Luckily, there are numerous ways you can uncover your passions and interests
Career exploration is a helpful way for students to consider their interests and goals, and to focus their energies in the right direction. Here, we'll delve into nine effective career exploration activities you could do to help figure out a potential career path to pursue.
Why Are Career Exploration Activities Important For Students?
Although some people might be lucky enough to find their ideal careers by accident, for most, identifying the right fit means taking time to plan and reflect. Even if you change your mind or go in a different direction later on, exploring careers now might help you uncover something important about your goals for your professional life.
Maybe you already have an idea (or several) about what you want your career to look like. That's great! The exploration you do as a student could help you narrow in on your strongest interests or open your eyes to career paths you never knew existed. For students who want to be productive and efficient with their time and studies, exploring career options is an important step for building a direct link between their education and their futures.
How Do Career Exploration Activities Work?
Career exploration activities should be enjoyable! They can take many forms, including brainstorming sessions, games, and conversations with experts in a field.
Check out our Pathfinders career discovery program to match with experts and get personalized guidance and advice.
These activities require students to reflect on their goals, values, and skills. For some students, this might be the first time that you consider questions about your future career. To help get the conversation going, try out some fun career exploration activities that can help students find what they love.
9 Career Exploration Activities for Students
1. Career Mind Mapping: Visualizing Your Connections
Building a career mind map is an excellent first activity for students to draw connections among key interests and goals. Once completed, a mind map is a tool for visualizing connections among concepts that are important to you and that could shape your career path. Here's how it works:
Grab a large piece of paper (so that you aren't limited in space) and a pen or pencil. (A diagramming software like Google Drawings will also work.)

In the center of the page, write a word or short phrase that is important to you when you think about your future career. Don't think too hard about what to write; just jot down what comes to mind (e.g., "Helping people", "Leadership", "Exploring", "Science").

Next, draw one or two (or several) lines extending outward from what you wrote. At the end of each line, write another word or phrase that is connected to the first concept. Each word or phrase should connect to another, and your priorities.

Continue drawing lines and connections to new concepts, building outward from the center to create a tree of interrelated ideas that you want to prioritize when building your career.
Building a career mind map is a great first activity to help you structure your brainstorming and get started with career exploration. Remember: the goal of this activity is to start thinking about the connections among different concepts that you want to explore.
2. Self-Assessment Surveys: Uncover Your Strengths and Interests 
To embark on a journey of self-discovery, it's important to understand your strengths and interests. There are various online self-assessment surveys and quizzes designed specifically for high school students. These assessments can be extremely helpful in assisting you with identifying your personality traits, strengths, and preferences. Websites like CareerExplorer, Princeton Review, and InternMart provide comprehensive assessments that match your qualities with suitable careers. By taking these surveys, you can get a better idea of the fields that might resonate most with you. Here are some career quiz questions to get you thinking about your choices right now:
Which subject(s) do you enjoy most in school?

What are your goals for your education?

Picture yourself in your ideal future workspace. Where do you find yourself? In an office? In a lab? In a forest?

What is your work style? For example, do you like to organize and plan well in advance? Do you like to multitask? Do you look for ways to be creative?

Assuming equal pay, would you rather be a journalist or a plant biologist? Would you rather build bridges or be a librarian?

Do you prefer to work on your own or to collaborate with other people?
3. Informational Interviews: Gain Insights from Professionals 
Sometimes, the best way for students to learn about a career path is by talking to someone who's already in the field. Reach out to professionals in careers that interest you through a platform like LinkedIn and request to speak with them for 15-30 minutes. This is an excellent opportunity to ask questions about their job, daily tasks, and what they enjoy most about their work. If there is an expert in your school or local community, try asking them some of these questions:
When did you discover that you wanted to specialize in this field?

Have you had any surprises in your career path?

How is the work/life balance in this field?

What is the most challenging aspect of your work?
These conversations can provide you with valuable insights that go beyond what you might find in a job description, helping you understand the nuances of different careers. 
4. Job Shadowing: Experience a Day in the Life 
If you're curious about a particular profession, a job shadowing experience may be beneficial. Spend a day observing a professional in action and get a firsthand look at their tasks and responsibilities. This experience will not only give you a realistic sense of what a typical day looks like but will also very likely impress the person you are shadowing by showing incentive, creating a potential job opportunity. It can also help you assess whether the day-to-day activities align with your interests and aspirations.
5. Volunteering and Internships: Hands-On Experience 
Volunteering and internships offer a hands-on approach to career exploration. Look for opportunities in fields that intrigue you, even if they're unpaid or short-term. Whether it's volunteering at a local hospital, interning at a marketing agency, or assisting at an animal shelter, these experiences provide valuable insights into the practical aspects of different professions. You'll gain real-world skills, build your resume, and get an idea of what it's like to work in that industry. 
6. High School Clubs and Organizations: Try Something New 
Your high school likely offers a variety of clubs that can introduce you to different fields of interest. Join clubs related to science, art, debating, coding, or any other subjects that intrigue you. The best part? You're taking on minimal risk: you won't be dedicating years, and if you're uninterested in one area, you can easily switch to another club to try something new. Engaging in extracurricular activities not only helps you explore your passions but also allows you to meet like-minded peers and mentors who can guide you on your journey.
7. Online Courses and Workshops: Expand Your Knowledge 
The internet is a goldmine of resources for learning about different careers. Enroll in online courses or workshops related to fields you're curious about. 
Polygence Pods, for example, are 6-week programs specifically designed for high school students to work with mentors and a small peer group on research about a specific interest. Pods cohorts are offered throughout the year in a variety of topics. The Polygence Pods program page is the best way to learn about specific dates and topics for upcoming Pods. Space is limited, so reserve your spot early if you're interested in joining.
Complete a research project in just 6-weeks!
Dive into highly concentrated content on a specific topic with the guidance of expert mentors in artificial intelligence, computer science, finance and creative writing, and build your own unique project in just 6 weeks!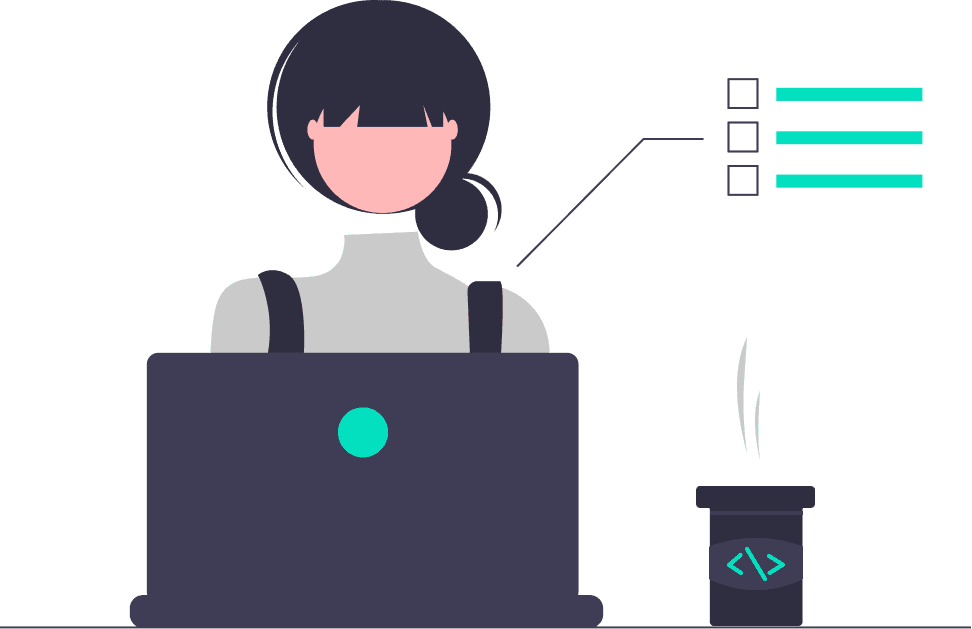 Other websites like Coursera, edX, and Khan Academy offer a wide range of courses on diverse topics. These courses can provide you with a foundational understanding of different industries and help you decide which one resonates with you the most.
8. Research Projects: Dive Deep into Topics of Interest 
Undertaking research projects can be an exciting way to explore potential careers. If you're passionate about a specific subject, consider delving deeper into it through independent research through a university, or even a company like Polygence.
Middle and high school students who enroll in Polygence's Core research mentorship program work a research project of their choosing with a mentor who has expertise in the project's subject matter. Each student's Polygence experience is uniquely designed and student-led. Teens who have completed projects with Polygence have indicated their research helped them discover a deep passion for specific fields of study. Lily Nguyen's Polygence experience led her to choose a college major at UC Berkeley. In Lily's words, Polygence:
"definitely made me more interested in biology and science. Before my senior year, I didn't really take any biology classes yet. But when I was going through the project, I found that I really enjoyed learning about this kind of stuff. It really helped cement for me that yes, biology is a good major for me to pursue."
Whether it's writing a paper, creating a presentation, or conducting experiments, this hands-on experience can reveal new aspects of a field and ignite your curiosity even further.
9. Attend Career Fairs and Workshops: Network and Learn 
Many schools and communities organize career fairs and workshops that bring together professionals from various industries. These events offer students a chance to network, ask questions, and gain insights directly from experts. Make the most of these opportunities by attending talks, participating in workshops, and connecting with professionals who share your interests. 
Choose Your Unique Career Exploration Journey
This is by no means an exhaustive list of ideas when it comes to the ways students can explore careers. There are many routes you could take to explore a career path that is of potential interest to you, but this list is a great way to get started. 
Polygence is also here to help! Our Pathfinders program is a career discovery program specifically designed to help students find what they love. We'll match you with three different expert research mentors in fields of your choice. In addition to learning about each field, you'll get answers to your specific questions and direct, personalized advice from your mentors to help guide you through your career discovery journey.
The Polygence Pathfinders Program
Pathfinders is a career discovery mentorship experience designed to help you explore different career paths and gain more clarity about your future. Learn from three world class mentors in the fields of your choice and discover your passions!