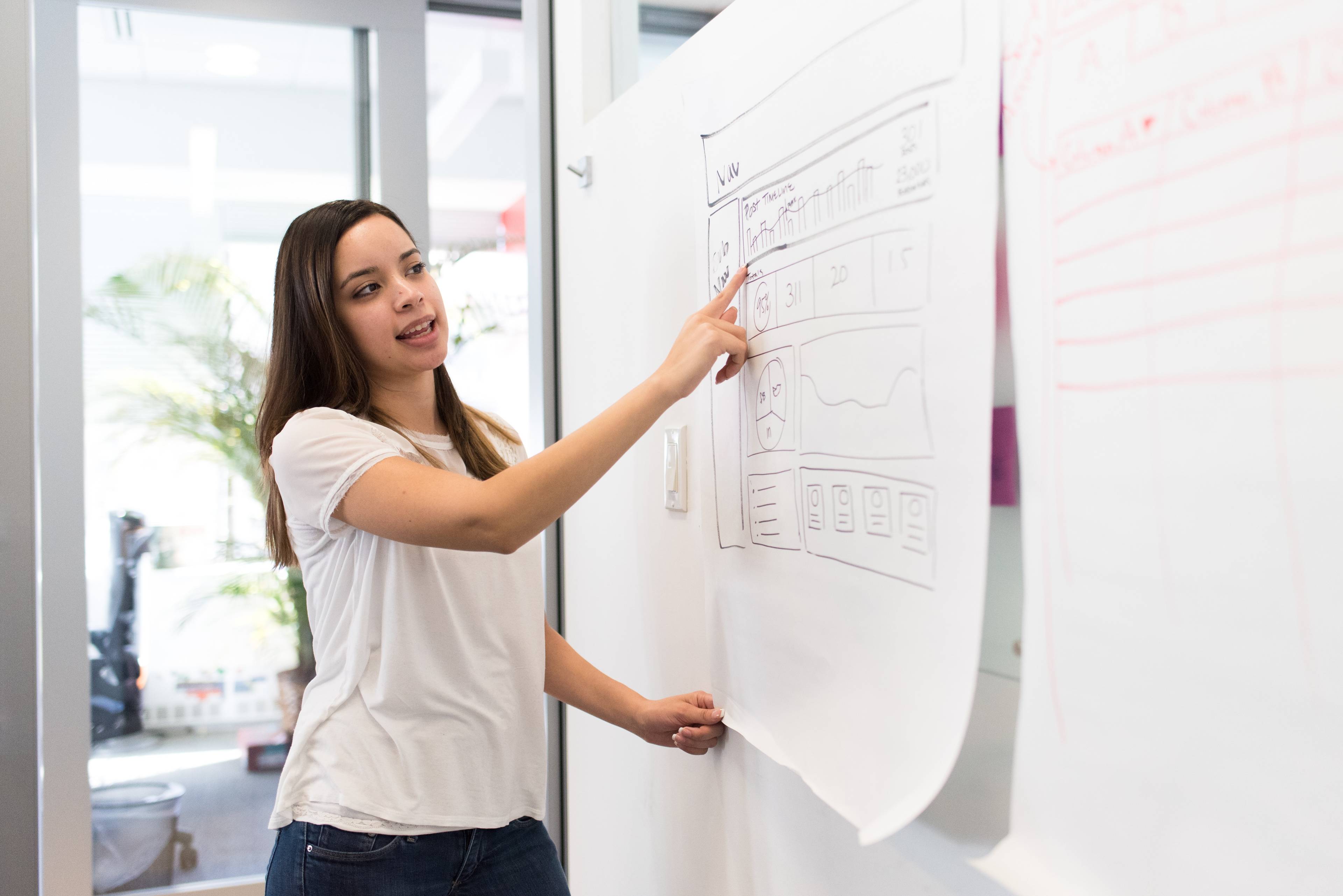 Business competitions are the ultimate training ground for budding entrepreneurs, where strategic thinking, creativity, and a flair for innovation take center stage. These dynamic contests aren't solely about the thrill of competition, but also about crafting your entrepreneurial identity, expanding your horizons, and gaining valuable life skills.
Here, we'll unravel the top nine (in no particular order) business competitions tailored for high school students, each a gateway to a world of possibilities. Whether you dream of revolutionizing industries, solving pressing global issues, or simply want to dive into the fascinating realm of commerce, these competitions are your chance to shine!
The Benefits of Student Business Competitions
Before we delve into the list, it's important to look at the benefits of participating in a business competition for high school students, and deciding whether it's a proper step forward for you. Taking part in business competitions offers numerous benefits including:
Skill Development: Enhance critical skills such as problem-solving, communication, teamwork, and time management

Networking: Connect with like-minded individuals, mentors, and professionals in the business world

Resume Enhancement: Bolster your college applications and future job prospects with demonstrated experience and achievements

Exposure to Real-World Challenges: Tackle authentic business problems, preparing you for the complexities of the corporate world

Scholarships and Prizes: Earn scholarships, cash prizes, and mentorship opportunities that can support your education and ventures
Business Competitions for High Schoolers
1. Virtual Enterprises International Business Plan Competition
Hosting institution: Virtual Enterprises International
Awards: Varies by region; often scholarships and mentoring opportunities
Entry deadline: Late February
Competition date: Held throughout spring, championship round mid-April
The Virtual Enterprises International Business Plan Competition invites high school students to simulate real-world entrepreneurship. Participants craft comprehensive business plans, incorporate financial projects, formulate marketing strategies, and create operational frameworks. During the competition, teams present their innovative business concepts to a panel of judges, honing their presentation and critical thinking skills through the Q&A portion. This event fosters entrepreneurial understanding and offers a glimpse into the dynamic realm of global business.
2. DECA International Career Development Conference (ICDC)
Hosting institution: DECA Inc.
Awards: Scholarships
Entry deadline: Varies by region
Competition date: Held throughout winter into spring
DECA's International Career Development Conference is a pinnacle event for high school entrepreneurs and future business leaders. Students compete in various categories, including marketing, entrepreneurship, hospitality, and more. They showcase their talents through presentations, role-plays, and written projects, demonstrating their prowess in critical decision-making, creative thinking, and effective communication. In order to qualify for ICDC, students typically must qualify at the district and state levels. The experience gained at ICDC is invaluable, providing students with a platform to challenge themselves and receive recognition for their business acumen.
3. National High School Ethics Bowl
Hosting institution: The Prindle Institute for Ethics
Awards: Recognition and opportunities for scholarship
Entry deadline: Early November for initial registration, Mid-January for late registration (higher fee)
Competition date: Throughout spring, championship round mid-April
The National High School Ethics Bowl engages young minds in discussions about ethical dilemmas prevalent in society. Teams explore complex ethical issues, deliberate various perspectives, and present well-reasoned arguments. This competition cultivates critical thinking, collaboration, and moral reasoning abilities. Participants learn to navigate challenging ethical terrain, preparing them to make thoughtful decisions in both personal and professional environments.
4. Conrad Challenge
Hosting institution: Conrad Foundation
Awards: Scholarships, admittance to entrepreneurial accelerators, recognition
Entry deadline: Early November
Competition date: Mid-January to Late April
The Conrad Challenge propels high school students towards addressing pressing global challenges using innovative solutions. Teams research, design, and develop entrepreneurial projects that align with specific categories, such as aerospace, energy, health, or cyber-technology. By fostering creativity and entrepreneurship, this challenge empowers students to become change makers and problem solvers, addressing real-world issues with actionable plans and creative innovations.
5. National Leadership Conference (NLC)
Hosting institution: Future Business Leaders of America (FBLA)
Awards: Scholarships, recognition
Entry deadline: Early April
Competition date: Late June - Early July
The National Leadership is the pinnacle of FBLA events, attracting thousands of students from across the nation. Participants engage in a variety of competitive events, including business presentations, tests of business knowledge, and interactive role-playing scenarios. The conference provides a platform for showcasing skills, networking with peers, and gaining insights into the world of business. Similar to DECA, students will need to qualify at both the district and state levels to reach NLC.
6. TiE Young Entrepreneurs (TYE) Global Business Plan Competition
Hosting institution: The Indus Entrepreneurs (TiE)
Awards: Scholarships, mentorship, and networking opportunities
Entry deadline: Fall
Competition date: Spring
The TYE Global Business Plan Competition empowers young entrepreneurs to design comprehensive business plans. Participants refine their ideas, develop financial models, and pitch their startups to a panel of seasoned entrepreneurs. This competition fosters innovation and prepares students for the complexities of the startup world. Students start off in classroom-like environments to learn about the basics of business, and then have the ability to take part in competitions and apply what they learned.
7. National Personal Finance Challenge
Hosting institution: Council on Economic Education
Awards: $2,000 cash prize
Entry deadline: Spring
Competition date: Finals held in Late May
The National Personal Finance Challenge evaluates students' knowledge of economics and financial literacy. Participants engage in rigorous competitions that test their understanding of economic concepts, applications, and financial decision-making. This challenge enhances students' economic literacy and equips them with the financial knowledge needed for success in both personal finance and the business world. 
8. Global Stock Pitch Competition
Hosting institution: Young Investors Society (YIS)
Awards: Cash prizes and internship opportunities
Entry deadline: Early April
Competition date: May
The YIS Global Stock Pitch Competition challenges high school students to analyze and present investment ideas. Participants conduct in-depth research on stocks, dissect financial statements, and propose investment strategies. This competition promotes analytical thinking and market understanding, providing a stepping stone for budding finance professionals and investors.
Hosting institution: Various country organizations
Awards: Gold, silver, and bronze medals based on performance
Entry deadline: Varies by country
Competition date: July
The IMO is a prestigious competition that tests high school students' advanced mathematical problem-solving abilities. While not directly business-related, IMO fosters critical thinking, logical reasoning, and analytical skills, all crucial attributes for various professions including those in business and finance, as well as opening opportunities in quantitative finance. Participants tackle complex mathematical challenges and compete on an international stage, showcasing their academic prowess and problem-solving capabilities.
Students in the United States should refer to the Mathematical Association of America's website for additional information about participating in this international competition.
Preparing to Participate in a Business Competition For Students
Embarking on a journey into the world of business competitions can pave the way for a successful and fulfilling career. Each competition presents a unique opportunity to learn and grow while making a positive impact on society. So, pick a competition that aligns with your interests, gather your team, and let your entrepreneurial spirit shine! Good luck with your business venture!
Want to hone your business skills with expert advice on a business-focused project? Learn more about Polygence's high school research project program and our team of exceptional research mentors.
Related Content
Ready to understand the world of business or finance even better?
Register now to get paired with one of our expert business, finance, and economics mentors and start exploring your passion for business, economics, and finance today!