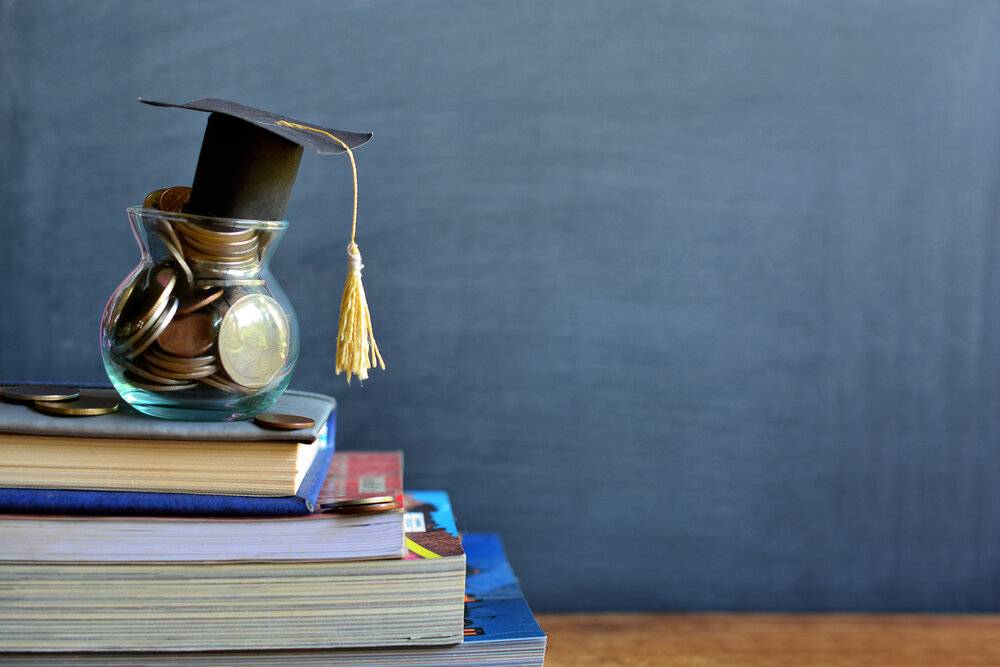 When most people think of college scholarships, they're imagining writing essays and submitting academic records as a senior in high school. And while that does make up a good percentage of the scholarship application process, you can pursue scholarship funds as early as your freshman year in high school. Below we've broken down the various college scholarships for high school students that are available starting prior to senior year.
Many scholarships are offered to students as young as 14 to help them build up a college savings fund. So while it might seem strange at first, students can (and should) consider looking for and applying to scholarships throughout their high school experience. If funding is secured early, that takes some pressure off senior year as well.
Our focus here today will be on the types of scholarships high school students can apply for. Most are identical to what those on the cusp of entering college can apply for but you'll find many that target a younger demographic. Let's get started.
Create a research project tailored to your interests and your schedule
Polygence pairs you with an expert mentor in your area of passion. Together, you work to create a high quality research project that is uniquely your own. We also offer options to explore multiple topics, or to showcase your final product!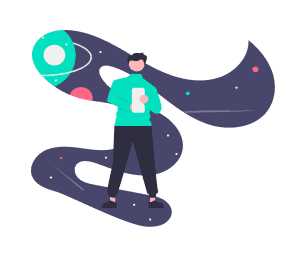 Academic Scholarships
The most common type of college scholarship for high school students is the academic scholarship. These scholarships are also called merit scholarships and are based on how you perform academically. This refers to grades, GPA, test scores, and where you rank in your class.
Of course, when you're in high school, you can't yet submit a complete academic record. When younger applicants are accepted, the academic achievement is often measured via grades in a particular subject or school year, performance on specific aptitude tests, or if the student is a recipient of certain awards. A good place to look for academic scholarships is at your high school itself and community organizations that like to reward local youth for top academic performance.
Another popular option is the National Merit Scholarships, which award funds to students who do well on the qualifying test. Being a finalist for this award increases your likelihood of receiving a merit-based scholarship at your university of choice as well.
Athletic Scholarships
Another type of college scholarship for high school students is the athletic scholarship, which often offers some of the largest dollar amounts around. The most popular scholarship in this niche is the National Collegiate Athletic Association's Award. These are highly competitive, however, and are only applicable to Division I schools. Plus, these are only given out during senior year. Options for younger students are typically offered at a more local level from community organizations, parks, and corporations.
Activities-Based Scholarships
Many scholarships are available based on the activities you're involved in. If you're a high school senior, your prospective major will likely dictate your search for relevant scholarships here. But if you're younger, you'll need to conduct your search based on your interests, extracurricular activities, and talents.
There are many small dollar amount scholarships available where you only need to answer a question or two to enter consideration. Sometimes, it's a short answer on a fun topic like the Unigo Zombie Apocalypse Scholarship, where applicants have to write 250 words about how they'd survive zombies taking over their school.
Another example is Doodle for Google, where applicants have to create a Google Doodle based on the year's theme.
This type of scholarship is wide-ranging and can encompass things like answering questions, writing short essays, producing social media campaigns, taking photos, creating artwork, and more.
Your Project Your Schedule - Your Admissions Edge!
Register to get paired with one of our expert mentors and to get started on exploring your passions today! And give yourself the edge you need to move forward!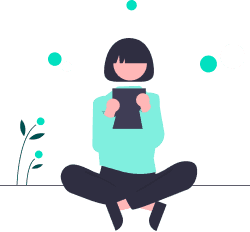 Essay Scholarships
Another popular category of college scholarship is the essay scholarship, which awards the winning applicant based on the merits of their writing ability. This is another category that varies widely, with many smaller essay contents and scholarships available around niche topics all the way up to scholarships worth several thousand dollars.
Some essay scholarships work in conjunction with academic scholarships and require both a solid essay and a high GPA. Some universities themselves offer these scholarships but you can find many corporations offering their own form of essay scholarship as well.
For instance, there's the Think for Yourself Scholarship, which requires applicants to write a personal essay for a chance to win up to $5,000. Or the Anthem Essay Contest, which is actually open to students from 8th to 12th grade.
Group Identity Scholarships
You may also wish to pursue group identity scholarships, which can encompass many of the attributes of the other scholarship types discussed here but include a prerequisite that you be a member of a specific group. Many scholarship funds are allotted for those of a particular religion, ethnic group, gender, or some other factor like being disabled, having had a parent who has passed away, or being a cancer survivor.
For instance, there's the Kaplun Essay Contest, which is open to Jewish students in 7th to 12th grade. Or the Women's Army Corps Veterans' Association Scholarship, which is open to female relatives of an Army Service Woman.
Other popular choices include the United Negro College Fund and the American Indian College Fund.
Need-Based Scholarships
Though many scholarships are available that use GPA, the institution you want to attend, and/or your academic or extracurricular pursuits as qualifying factors, there are some that focus more on financial need. Anyone applying to college should file a FAFSA, of course, which can make grant money available to you.
But if your financial need is greater than what these grants can provide, you can apply for need-based scholarships as well, especially earlier in your high school career to help build up your college savings. The college you're ultimately accepted to will likely offer need-based scholarships under the broader umbrella of financial aid, so that's worth considering as well.
No matter the approach you end up using, the key takeaway here is that you can begin your scholarship search much sooner than you might've thought. And you can employ a combination of tactics to build up a college savings that can be put to good use immediately following high school graduation.
Want to Learn More?
Join Polygence and do your own research project tailored towards your passions and guided by one of our expert mentors!