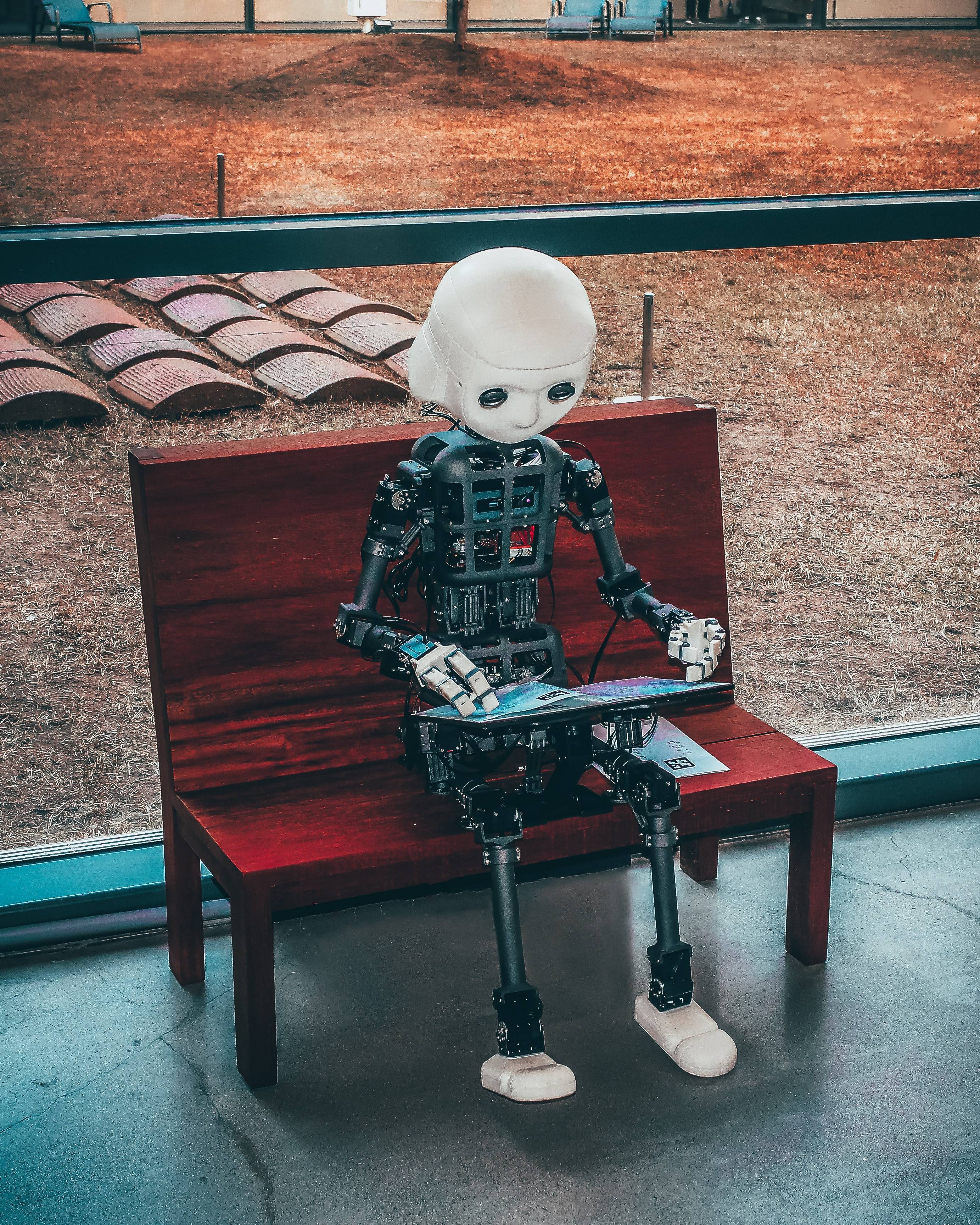 Artificial intelligence (AI) and robotics competitions are a great way for high schoolers to dive into modern technologies that will be relevant for our future. These events go beyond textbooks, challenging participants to apply theoretical knowledge to hands-on projects, such as programming a robot to navigate complex obstacles or developing AI algorithms to solve real-world problems. These competitions can also be fantastic opportunities for learning how to work well in teams, and provide a fun and spirited atmosphere. In this article we'll discuss different competitions that you can get involved in this year!
Tips for Deciding Which Competition Is Right For You
Keep in mind that not all competitions are the same! They will have key differences in their format and location, which may influence what competitions you're actually interested in. For example, if travel is not something you can manage during the school year, then perhaps competitions that rely on in-person events that are far away from you may not be practical. That being said, if most of the event is virtual and only the finals are in-person, then don't let the thought of travel stop you from registering from the competition! See how far you get first. 
Some competitions may also have their own "seasons," where you have a regular cadence of competition during a certain part of the year, and other competitions may just require a single project submission by a certain deadline. Think through what works best with your school workload and your other extracurriculars.
11 Robotics / AI Competitions for High School Students

Robotics Competitions
First Robotics
The FIRST Robotics Competition challenges high school teams to design, build, and program industrial-size robots to compete in an annual game. Teams, guided by professional mentors, participate in regional events that lead to the ultimate showdown at the Championship. The competition not only showcases technical skills but also emphasizes teamwork and innovation and there's a real "sports'' feel to it. If you enjoy working in teams and love to compete, then this could be a great program for you. Be sure to search for if there's already an existing FIRST team near you!
VEX Robotics Challenge

The VEX Robotics Competition challenges students to design and build robots to compete in dynamic games. You can learn more about the current game for the 2023-2024 season here. Teams can participate by registering through the VEX Robotics website and constructing a robot to perform well in the game. The culmination of the season is the VEX Robotics World Championship, where teams from around the globe showcase their robots and compete.
MATE ROV Competition

The MATE ROV Competition, hosted by the MATE Center, challenges students to design and build remotely operated vehicles (ROVs) for underwater tasks. The purpose of the challenge is to see who can design a vehicle that will help combat climate change, monitor ocean health, provide clean energy, or just help keep our oceans healthy for the future. The competition consists of regional events, with top-performing teams advancing to the international competition. The MATE ROV Competition offers five different competition classes that are based on the skill and not strictly by age group. The five classes include: SCOUT, NAVIGATOR, RANGER, PIONEER, and EXPLORER. You can learn more about the MATE ROV Competition classes here.
RoboRave Germany

Interested in a robotics competition hosted overseas? RoboRAVE is a global robotics competition that welcomes participants to compete in various challenges like jousting and firefighting. The competition's unique aspect lies in its international reach, bringing together enthusiasts from around the world to celebrate robotics education and hands-on learning.
Best Robotics
BEST is a robotics competition challenging students to design and build machines using a provided kit of materials within a six-week timeframe. Through a project-based STEM program, students develop problem-solving skills using the Engineering Design Process. The competition is very popular, with over 850 schools and 18,000 students participating annually.
Artificial Intelligence Competitions
Microsoft Imagine Cup
Excited by innovations in AI and AI entrepreneurship? Compete in this global technology startup competition for student entrepreneurs using the power of Microsoft AI. By participating, you'll gain access to Microsoft Azure and OpenAI credits, receive one-on-one mentorship from technical and business leaders, and work in a team of up to 4 people.
Agorize AI Challenge
In this project, you can work in teams of 2-5 people to present an idea for how we can use AI-technologies to impact a specific field, like finance, marketing, healthcare, etc. You will send in your initial application in a 3-5 slide presentation, and if your team makes it past this phase, you'll have the opportunity to include more info about your business plan and product features. Finalists will be able to pitch their idea in front of CEOs and leaders in Paris!
World Artificial Intelligence Competition for Youth (WAICY)
In WAICY, you can compete in 3 different competition tracks. In the AI Showcase track, you create a project that showcases an AI solution for a real world problem. There's also an AI Generated Art track, and a Large Language model track, where you instruct the language model to adopt a specific domain of expertise. Project submission requirements are fairly straightforward, with required short written explanations of your project and how it uses AI. This competition really allows students to explore some of the most recent breakthroughs in AI's consumer applications.
Intel AI Impact Creators
This competition is part of the broader Intel AI Global Impact Festival, which annually showcases the latest innovations in the field. The AI Impact Creators competition takes place at a global level and students submit social impact AI projects. Previous winning projects include an eye tracking system for communicating with patients with ALS, and an app for sign language learners. Coming from a well-known company like Intel, this competition offers a fair amount of prestige and opportunity.
OpenCV AI Competition
In this competition, the only requirement is using the OpenCV Library to complete your project. In your project, you can either work individually or in teams of three using computer vision technologies. OpenCV suggests project ideas related to robotics, agriculture, education, or sports entertainment, but you're definitely not limited to these areas. In Phase 1 of the competition, you submit your project proposal, and if you're selected for the second Phase you'll have the opportunity to implement it!

AIHacks
AIHacks is a hackathon organized by high school students, specifically aimed at high school females (inclusive of non-binary and trans individuals) and centered around artificial intelligence (AI). You don't need any prior programming experience to attend, and the competition also includes various speaker panels and Q&A sessions, all for free. This is a great event to build relationships and also gain skills in AI and programming.
Artificial intelligence / robotics research projects completed by Polygence students
We wanted to share some artificial intelligence/robotics research projects that Polygence student alumni have completed in the past. Hopefully these projects can give you some more inspiration beyond just the ideas that we've shared above!

Shalini researched the world of semi-autonomous vehicles, exploring the limitations and risks posed by current semi-autonomous systems. Shalini also addressed the need for enhanced safety measures and potential adjustments to semi-autonomous systems, arguing that semi-autonomous systems amplify risks on the road rather than enhancing driving efficiency. Shalini was able to present this project at the Polygence Symposium of Rising Scholars.

Joel built a machine learning model to predict the price of a car given an image of it. Joel collected original datasets and used them as training data to train a neural network, creating a practical product that could help consumers verify that the prices they see on online car sites are legitimate. Joel also presented his project at the Polygence Symposium of Rising Scholars.

Priyanka found that ballet teaching in general has very little standardization across different schools, leading to different techniques amongst dancers. Priyanka's research paper explored how AI could be used to standardize ballet teaching and help give students feedback.
Related Content
Research and Prepare for your Competition or Fair
Polygence pairs you with an expert mentor in your area of passion. Together, you work to create a high quality research project that is uniquely your own. Our highly-specialized mentors can help guide you to feel even more prepared for an upcoming fair or competion. We also offer options to explore multiple topics, or to showcase your final product!