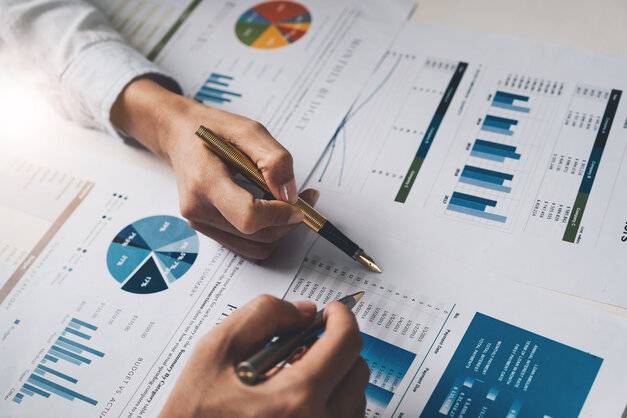 Business and Finance are areas of growth beyond big banks. Just a few examples include how SoFi and Stripe (to name a couple not in existence 10 years ago) have revolutionized student loan financing and payment technology. Business/Finance experience can set a resume apart from others, regardless of the field - especially for young professionals! Many students ask us where they can go to get hands-on research experience over the summer. Here is a list of 10 Shortlisted Business/Finance Summer Research Opportunities for High Schoolers listed in order of Application deadlines.
1) BETA Camp
Hosting Institution: BETA Camp
Cost: $3,000 USD
Format: Online
Application deadline: January 15, 2023

This six-week program promises Clarity, Community, and Expansion. Students learn from leaders at well-known companies like Google, IKEA, and Airbnb, among others. Participants will be challenged to create a real-world company and then reach out to influencers to partner with them to promote a real solution. Learning occurs through workshops allowing students to practice their skills on real companies with feedback from that company's executives. The ultimate goal is for students to implement all learnings with weekly startup guidance.
Create a research project tailored to your interests and your schedule
Polygence pairs you with an expert mentor in your area of passion. Together, you work to create a high quality research project that is uniquely your own. We also offer options to explore multiple topics, or to showcase your final product!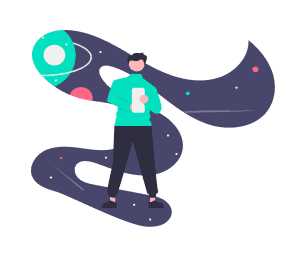 2) Introduction to the Entrepreneurial Experience
Hosting Institution: Babson College
Cost: $5,995 USD
Format: Online
Application deadline: March 1, 2023

In this three-week experiential online program comprised of live as well as asynchronous coursework, rising high school juniors and seniors explore the entrepreneurial mindset and develop problem-solving and teamwork skills. Students explore social, economic, and environmental problems framed by the U.N. Global Goals. Participants are exposed to key concepts in entrepreneurship, management, marketing, finance, business communication, and other disciplines.
3) Berkeley Business Academy for Youth (B-BAY)
Hosting Institution: Haas School of Business - University of California, Berkeley
Cost: $7,050 USD
Format: In-person (Berkeley, CA)
Application deadline: March 17, 2023

An intimate cohort of only 50 students, this two-week course invites students to learn concepts of teamwork, communications, presentations, writing a business plan, and research skills. They will also meet a panel of undergrads from UC Berkeley. Immersed in the on-campus life, participants also experience social activities, hear from guest speakers, and collaborate with a team to build a business plan which they then present at the end of the course.
4) Business Opportunities Summer Session (BOSS)
Hosting Institution: Penn State
Cost: $50 USD registration fee only if accepted
Format: In–person (State College, PA)
Application deadline: March 31, 2022

BOSS is a two-week program designed for high school students interested in pursuing a business education. It allows participants to experience a taste of college life via college prep and business fundamentals courses taught by Penn State faculty. In addition to coursework in Hospitality Management, Risk Management, and Management and
Organization, students are also invited to participate in social activities.
5) Essentials of Finance
Hosting Institution: Wharton University
Cost: $7,299 USD
Format: In-person (Philadelphia, PA)
Application deadline: April 5, 2023

This two-week program provides an introduction to the theory, the methods and the concerns of the world of finance. Students are exposed to the fundamentals of both personal and corporate finance. Additionally, participants look into topics like the time value of money, the trade-off between risk and return, equities and corporate accounting, and learn fundamentals of finance with real-world applications and case studies.
6) Entrepreneurship Academy
Hosting Institution: Georgetown University
Cost: $5,500 USD
Format: In-person
Application deadline: May 15, 2023

This two-week program explores how to choose a start-up, prototype testing, market research, social innovation, global business, and the operations of running a business. In addition to class work, participants will hear from guest speakers, develop a business plan and pitch presentation, participate in discussions that invite critical thinking, and review case studies. The experience incorporates a blend of classroom lectures, field trips, hands-on activities, and group discussions.
Your Project Your Schedule - Your Admissions Edge!
Register to get paired with one of our expert mentors and to get started on exploring your passions today! And give yourself the edge you need to move forward!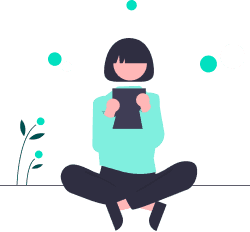 7) Summer High School Sessions and Pre-College Programs
Hosting Institution: Adelphi University
Cost: $8,200 USD
Format: In-Person (Garden City, NY)
Application deadline: May 31, 2023

During this three-week course students delve into the various aspects of starting a business as well as review the parameters for success in business. Students are introduced to the primary areas of business including accounting, finance, production, operations, marketing, human resources, and information/technology. Creating business plans and exploring communication skills are integral to the program.
8) Mercy College's Summer Leadership Academy
Hosting Institution: Mercy College
Cost: $495 USD
Format: In-Person (Hudson Falls, NY)
Application deadline: ongoing

In this two-week session students participate in seminars led by faculty as well as corporate leaders. Topics include: Career Mindset, Four Leadership Archetypes, Personal Branding, Careers in Finance, Careers in Accounting and Careers in Marketing. Tuition for the program is covered, there is only a fee for food and activities. Excursions to major companies in New York City.
9) Georgetown Pre-College Online Courses
Hosting Institution: Georgetown University
Cost: $1,495 USD
Format: Online
Application deadline: Ongoing

Students can choose from areas of study such as entrepreneurship, investing, and international relations. Online courses are available throughout the year making this accessible for students as young as 13. This offering includes the flexibility of online learning with mentoring who can support and answer questions.
10) Camp Business
Hosting Institution: Drexel University
Cost: $950-2,000 USD
Format: In-person (Philadelphia, PA)
Application deadline: TBD

This day-commuter as well as residential program was designed to give rising high school sophomores, juniors and seniors an introduction to college life and corporate business. Students learn the basics of accounting, marketing, finance and management, as well as the core concepts of business including leadership, professional image, etiquette, team building and strategy. Participants are also exposed to resources essential to business like the stock market, financial documents and technology.

Other Opportunities
We have listed a few research opportunities, but there are many more available to you. Check out some additional resources we've put together, including: 

At Polygence, we offer students the opportunity to get 1:1 project mentorship from expert mentors and researchers. Students are in the driver's seat of their education here, and whatever project you want to do, we will help you make it happen!
Want to Learn More?
Join Polygence and do your own research project tailored towards your passions and guided by one of our expert mentors!