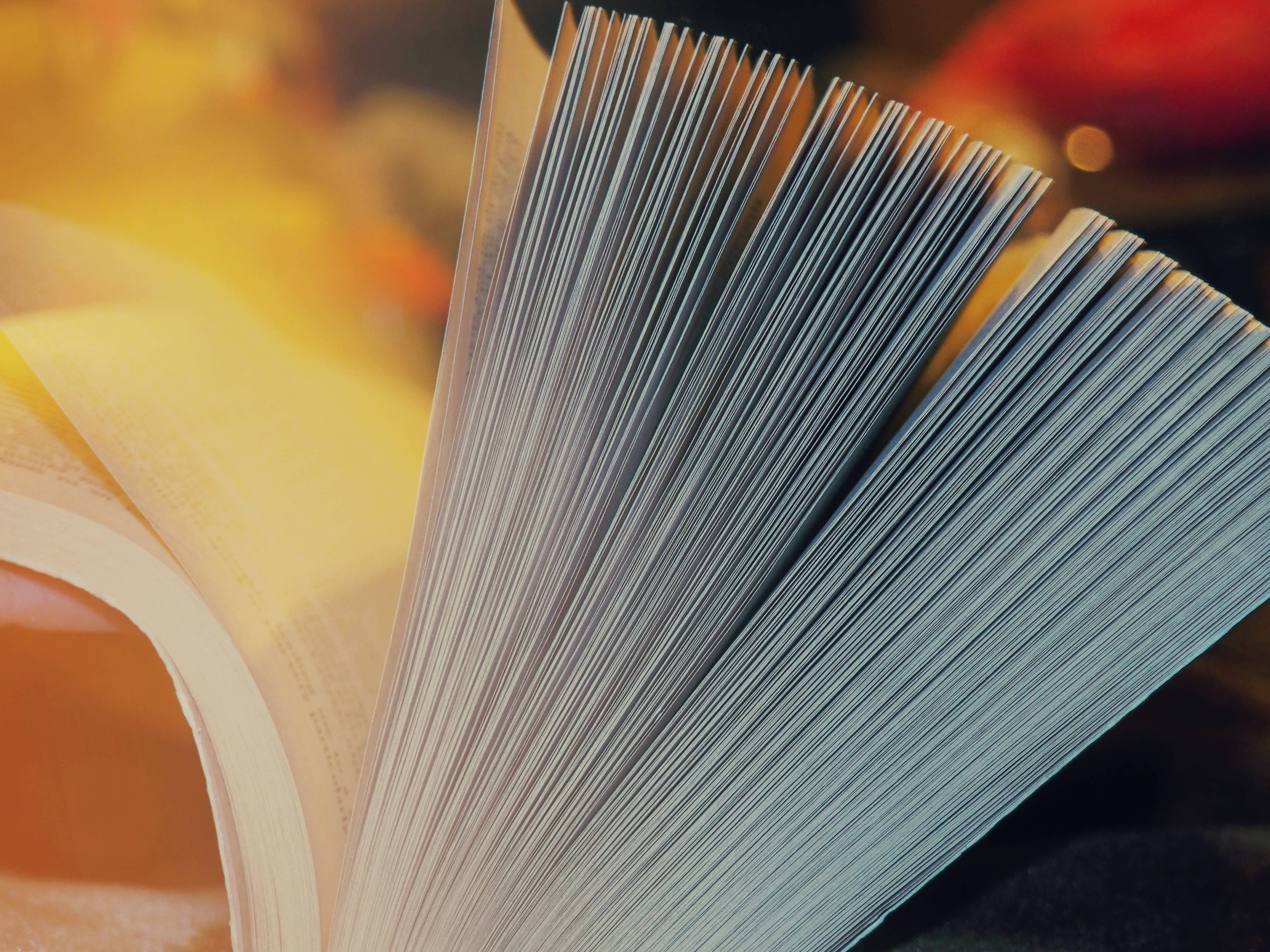 So you've been working super hard writing a research paper, and you've finally finished. Congrats! It's a very impressive accolade already, but there's a way to take it a level further. As we've talked about before in our Polygence blog, "Showcasing your work and sharing it with the world is the intellectual version of 'pics or it didn't happen.' " Of course, there are lot of different ways to showcase your work, from creating a Youtube video to making a podcast. But one of the most popular ways to showcase your research is to publish your research. Publishing your research can take the great work you've already done and add credibility to it, and will make a stronger impression than unpublished research. Further, the process of having your work reviewed by advanced degree researchers can be a valuable experience in itself. You can receive feedback from experts and learn how to improve upon the work you've already done.
Before we dive into the various journals and conferences to publish your work, let's distinguish between the various publishing options that you have as a high schooler, as there are some nuances. Quick disclaimer: this article focuses on journals and conferences as ways to showcase your work. There are also competitions where you can submit your work, and we have written guides on competing in premier competitions like Regeneron STS and competing in Regeneron ISEF. 
Publishing Options for High School Students
Peer-Reviewed Journals
This is rather self-explanatory, but these journals go through the peer review process, where author(s) submit their work to the journal, and the journal's editors send the work to a group of independent experts (typically grad students or other scientists with advanced degrees) in the same field or discipline. These experts are peer reviewers, who evaluate the work based on a set of predetermined criteria, including the quality of the research, the validity of the methodology, the accuracy of the data, and the originality of the findings. The peer reviewers may suggest revisions or leave comments, but ultimately the editors will decide which suggestions to give to the student. 
Once you've received suggestions, you have the opportunity to make revisions before submitting your final product back to the journal. The editor then decides whether or not your work is published.
Non-Peer-Reviewed Journals
These are just journals that do not undergo a review process. In general, peer-reviewed journals may be seen as more credible and prestigious. However, non-peer-reviewed journals may make it easier and faster to publish your work, which can be helpful if you are pressed for time and applying to colleges soon.
Pre Print Archives
Preprint archives or servers are online repositories where student researchers can upload and share their research papers without undergoing any review process. Preprints allow students to share their findings quickly and get feedback from the scientific community, which can help improve the research while you're waiting to hear back from journals, which typically have longer timelines and can take up to several months to publish research. Sharing your work in a preprint archive does not prohibit you from, or interfere with submitting the same work to a journal afterwards.
Conferences
Prefer to present your research in a presentation or verbal format? Conferences can be a great way to "publish" your research, showcase your public speaking skills, speak directly to your audience, and network with other researchers in your field. 
Student-led Journals vs Graduate Student / Professor-led Journals 
Some student-led journals may have peer-review, but the actual people peer-reviewing your work may be high school students. Other journals will have graduate students, PhD students, or even faculty reviewing your work. As you can imagine, there are tradeoffs to either option. With an advanced degree student reviewing your work, you can likely expect better and more accurate feedback. Plus, it's cool to have an expert look over your work! However, this may also mean that the journal is more selective, whereas student-led journals may be easier to publish in. Nonetheless, getting feedback from anyone who's knowledgeable can be a great way to polish your research and writing.
Strategy for Submitting to Multiple Journals
Ultimately, your paper can only be published in one peer-reviewed journal. Submitting the same paper to multiple peer-reviewed journals at the same time is not allowed, and doing so may impact its publication at any peer-reviewed journal. If your work is not accepted at one journal, however, then you are free to submit that work to your next choice and so on. Therefore, it is best to submit to journals with a strategy in mind. Consider: what journal do I ideally want to be published in? What are some back-ups if I don't get published in my ideal journal?

Preprints, like arXiv and the Research Archive of Rising Scholars, are possible places to submit your work in advance of seeking peer-reviewed publication. These are places to "stake your claim" in a research area and get feedback from the community prior to submitting your paper to its final home in a peer-reviewed journal. You can submit your work to a preprint prior to submitting at a peer-reviewed journal. However, bioRxiv, a reputable preprint server, recommends on their website that a preprint only be posted on one server, so that's something to keep in mind as well.
Citation and Paper Formats
All of the journals listed below have specific ways that they'd like you to cite your sources, varying from styles like MLA to APA, and it's important that you double-check the journal's requirements for citations, titling your paper, writing your abstract, etc. Most journal websites have very detailed guides for how they want you to format your paper, so follow those closely to avoid having to wait to hear back and then resubmit your paper. If you're looking for more guidance on citations and bibliographies check out our blog post!
20 Journals and Conferences to Publish Your Research as a High Schooler
Now that we've distinguished the differences between certain journals and conferences, let's jump into some of our favorite ones. We've divided up our selections based on prestige and reliability, and we've made these selections using our experience with helping Polygence students showcase their research.
Most Prestigious Journals
Concord Review
The Concord Review is a quarterly journal that publishes exceptional essays written by high school students on historical topics. The journal has been around since 1987 and has a great reputation, with many student winners going to great universities. Further, if your paper is published, your essays will be sent to subscribers and teachers all around the world, which is an incredible achievement.
Papers submitted tend to be around 8,000 words, so there is definitely a lot of writing involved, and the Concord Review themselves say that they are very selective, publishing only about 5% of the essays they receive.
We've posted our complete guide on publishing in the Concord Review here.
Cost: $70 to Submit and $200 Publication Cost (if accepted)
Deadline: Fixed Deadlines in Feb 1 (Summer Issue), May 1 (Fall), August 1 (Winter), and November 1 (Spring)
Subject area: History / Social Sciences
Type of research: All types of academic articles
Journal of Emerging Investigators (JEI)
JEI is an open-access publication that features scientific research papers written by middle and high school students in the fields of biological and physical sciences. The journal includes a comprehensive peer-review process, where graduate students and other professional scientists with advanced degrees will review the manuscripts and provide suggestions to improve both the project and manuscript itself. You can expect to receive feedback in 6-8 weeks.
This should be the go-to option for students that are doing hypothesis-driven, original research or research that involves original analyses of existing data (meta-analysis, analyzing publicly available datasets, etc.). This is not an appropriate fit for students writing literature reviews. Finally, a mentor or parent must submit on behalf of the student.
We've had many Polygence students successfully submit to JEI. Check out Hana's research on invasive species and their effects in drought times.
Cost: Free
Deadline: Rolling
Subject area: STEM 
Type of research: Original hypothesis-driven scientific research
Very Prestigious Journals
International Journal of High School Research (IJHSR)
The IJHSR, or International Journal of High School Research, indexes all its published manuscripts globally through EBSCO, which makes them accessible to most libraries worldwide. The IJHSR accepts both original research papers and literature review articles, covering all areas of science, including the behavioral and social sciences, technology, engineering, and mathematics.
Unlike other journals, IJHSR requires a bit more legwork and asks for students to find their own reviewers when submitting. These reviewers must have their PhD (or a terminal degree in other fields (ex. MD)) or have 10+ years in that specialty. In the past, we've advised students to reach out to corresponding authors on papers that they've cited within their research, and to look for recent papers in similar topics on IJHSR and in preprint repositories like arXiv, etc. and reach out to authors cited there.
IJHSR is another journal where many Polygence students have published, so check out Divya's research on the "Effects of Facial Expressions on Willingness to Purchase."
Cost: Free to submit, $250 publication fee
Deadline: Rolling
Subject area: All science and social science subjects
Type of research: Original Research, Literature Review
STEM Fellowship Journal (SFJ)
SFJ is a peer-reviewed journal published by Canadian Science Publishing that serves as a platform for scholarly research conducted by high school and university students in the STEM fields. Peer review is conducted by undergraduate, graduate student, and professional reviewers.
Depending on the kind of research article you choose to submit, SFJ provides very specific guidelines on what to include and word limits.
Cost: $400 publication fee
Deadline: Rolling
Subject area: All Scientific Disciplines
Type of research: Conference Proceedings, Review Articles, Viewpoint Articles, Original Research
Journal of Student Research (JSR)
The Journal of Student Research (JSR) is an academic journal based in Houston, Texas. It is reviewed by faculty members and accepts research and review articles, as well as other research projects (although those will not undergo the peer-review process).
From our experience, JSR sometimes experiences delays in acceptances and communication during the fall when many students are submitting, so try to submit early if possible and be mindful of deadlines.
Cost: $50 to Submit and $200 Publication Cost (if accepted)
Deadline: Fixed Deadlines in February, May, August, and November
Subject area: All Academic Disciplines
Type of research: Research and review articles, as well as other article types (not peer-reviewed)
Other Great Journal Options
National High School Journal of Science (NHSJS)
NHSJS is a journal peer reviewed by high schoolers from around the world, with an advisory board of adult academics. Topics are STEM related, and submission types can vary from original research papers to shorter articles.
Cost: $250 for publication 
Deadline: Rolling 
Subject area: All science disciplines 
Type of research: Original research, literature review
Curieux Academic Journal
Curieux Academic Journal is a non-profit run by students and was founded in 2017 to publish outstanding research by high school and middle school students. Curieux publishes one issue per month (twelve per year), so there are many opportunities to get your research published. 
Cost: $185-215
Deadline: Rolling
Subject area: Engineering, Humanities, and Natural Science, Mathematics, and Social Science
Type of research: Including but not limited to research papers, review articles, and humanity/social science pieces.
The Young Scientists Journal 
The Young Scientists Journal, while a popular option for students previously, has paused submissions to process a backlog. The journal is an international peer-reviewed journal run by students, and creates print issues twice a year. 
The journal has also been around for a decade and has a clear track record of producing alumni who go on to work in STEM.
Here's an example of research submitted by Polygence student Ryan to the journal.
Cost: Free
Deadline: December
Subject area: Sciences
Type of research: Original research, literature review, blog post
Journal of Research High School (JRHS)
JRHS is an online research journal edited by volunteer professional scientists, researchers, teachers, and professors. JRHS accepts original research and significant literature reviews in Engineering, Humanities, Natural Science, Math, and Social Sciences.
From our experience working with our students to help publish their research, this journal is currently operating with a 15-20 week turnaround time for review. This is a bit on the longer side, so be mindful of this turnaround time if you're looking to get your work published soon.
Cost: $100
Deadline: Rolling
Subject area: Any academic subject including the sciences and humanities
Type of research: Original research and significant literature reviews.
Youth Medical Journal
The Youth Medical Journal is an international, student-run team of 40 students looking to share medical research.
We've found that this journal is a good entry point for students new to research papers, but when submissions are busy, in the past they have paused submissions. 
Cost: Free
Deadline: March (currently closed)
Subject area: Medical or scientific topics
Type of research: Original research, review article, blog post, magazine article
Journal of High School Science (JHSS)
This peer-reviewed STEAM journal publishes quarterly, with advanced degree doctors who sit on the journal's editorial board. In addition to typical STEM subjects, the journal also accepts manuscripts related to music and theater, which is explicitly stated on their website.
Due to the current large volume of submissions, the review process takes a minimum of 4 weeks from the time of submission.
Cost: Free
Deadline: Rolling
Subject area: All topics
Type of research: Original research, literature review, technical notes, opinion pieces

Whitman Journal of Psychology
The WWJOP is a publication run entirely by students, where research and literature reviews in the field of psychology are recognized. The journal is run out of a high school with a teacher supervisor and student staff.
The WWJOP uniquely also accepts podcast submissions, so if that's your preferred format for showcasing your work, then this could be the journal for you!
Cost: Free
Deadline: Rolling
Subject area: Psychology
Type of research: Original research, podcasts
The Schola
The Schola is a peer-reviewed quarterly journal that showcases essays on various humanities and social sciences topics authored by high school students worldwide. They feature a diverse range of subjects such as philosophy, history, art history, English, economics, public policy, and sociology.
Editors at Schola are academics who teach and do research in the humanities and social sciences
Cost: $180 submission fee
Deadline: Rolling
Subject area: Humanities
Type of research: Essay submission
Hope Humanities Journal
Hope Humanities is a student-run journal started by 10 students in 2019. Submitted works are eligible for at least the next four issues, and reviewers of submissions are current undergraduate college students.
Cost: Free
Deadline: Rolling
Subject area: Literature, Art, Humanities
Type of research: Literature (review/critique, poem, prose), research papers, art (illustration, photography).
International Youth Neuroscience Association Journal
Although this student peer-reviewed journal is not currently accepting submissions, we've had students recently publish here. 
Here's an example of Nevenka's research that was published in the November 2022 issue of the journal.
Cost: Free
Deadline: Rolling
Subject area: Neuroscience
Type of research: Research papers
Preprint Archives to Share Your Work In
arXiv
arXiv is an open access archive supported by Cornell University, where more than 2 million scholarly articles in a wide variety of topics have been compiled. arXiv articles are not peer-reviewed, so you will not receive any feedback on your work from experts. However, your article does go through a moderation process where your work is classified into a topic area and checked for scholarly value. This process is rather quick however and according to arXiv you can expect your article to be available on the website in about 6 hours. 
Although there's no peer review process, that means the submission standards are not as rigorous and you can get your article posted very quickly, so submitting to arXiv or other preprint archives can be something you do before trying to get published in a journal.
One slight inconvenience of submitting to arXiv is that you must be endorsed by a current arXiv author, which can typically be a mentor or teacher or professor that you have. Here's an example of a Polygence student submitting their work to arXiv, with Albert's research on Hamiltonian Cycles.
Cost: Free
Deadline: Rolling
Subject area: STEM, Quantitative Finance, Economics
Type of research: Research papers
bioRxiv
bioRxiv is a preprint server for biology research, where again the research is not peer-reviewed but undergoes a check to make sure that the material is relevant and appropriate.
bioRxiv has a bit of a longer posting time, taking around 48 hours, but that's still very quick. bioRxiv also allows for you to submit revised versions of your research if you decide to make changes.
Cost: Free
Deadline: Rolling
Subject area: Biology
Type of research: Original research
Research Archive of Rising Scholars (RARS)
Research Archive of Rising Scholars is Polygence's own preprint server! We were inspired by arXiv so we created a repository for articles and other creative submissions in STEM and the Humanities.
We launched RARS in 2022 and we're excited to offer a space for budding scholars as they look to publish their work in journals. Compared to other preprint archives, RARS also accepts a wider range of submission types, including poems, short stories, and scripts.
Cost: Free
Deadline: Rolling
Subject area: STEM and Humanities
Type of research: Original research, review articles, poems, short stories, scripts
Conferences to Participate In
Symposium of Rising Scholars
Polygence's very own Symposium of Rising Scholars is a bi-annual academic conference where students present and share their research with their peers and experts. The Symposium also includes a College Admissions Panel and Keynote Speech. In our 8th edition of the Symposium this past March, we had 60 students presenting live, approximately 70 students presenting asynchronously, and over 100 audience members. The keynote speaker was Chang-rae Lee, award-winning novelist and professor at Stanford University.
We're looking to have our 9th Symposium in Fall of 2023, and you can express your interest now. If you're interested to see what our Polygence scholars have presented in the past for the Symposium, you can check out their scholar pages here.
Cost: Free
Deadline: Twice a year - February and July
Subject area: All topics
Type of research: Original research, review articles, poems, short stories, scripts
Junior Science and Humanities Symposium (JSHS)
JSHS is a Department of Defense sponsored program and competition that consists of first submitting a written report of your research. If your submission is selected, you'll be able to participate in the regional symposium, where you can present in oral format or poster format. A select group from the regional symposium will then quality for the national symposium.
One of the great things about JSHS compared to the journals mentioned above is that you're allowed to work in teams and you don't have to be a solo author. This can make the experience more fun for you and your teammates, and allow you to combine your strengths for your submission.
Cost: Free
Deadline: Typically in November, so for 2024's competition look to submit in Fall 2023
Subject area: STEM topics
Type of research: Original research
Want to start a project of your own?
Click below to get matched with one of our expert mentors who can help take your project off the ground!