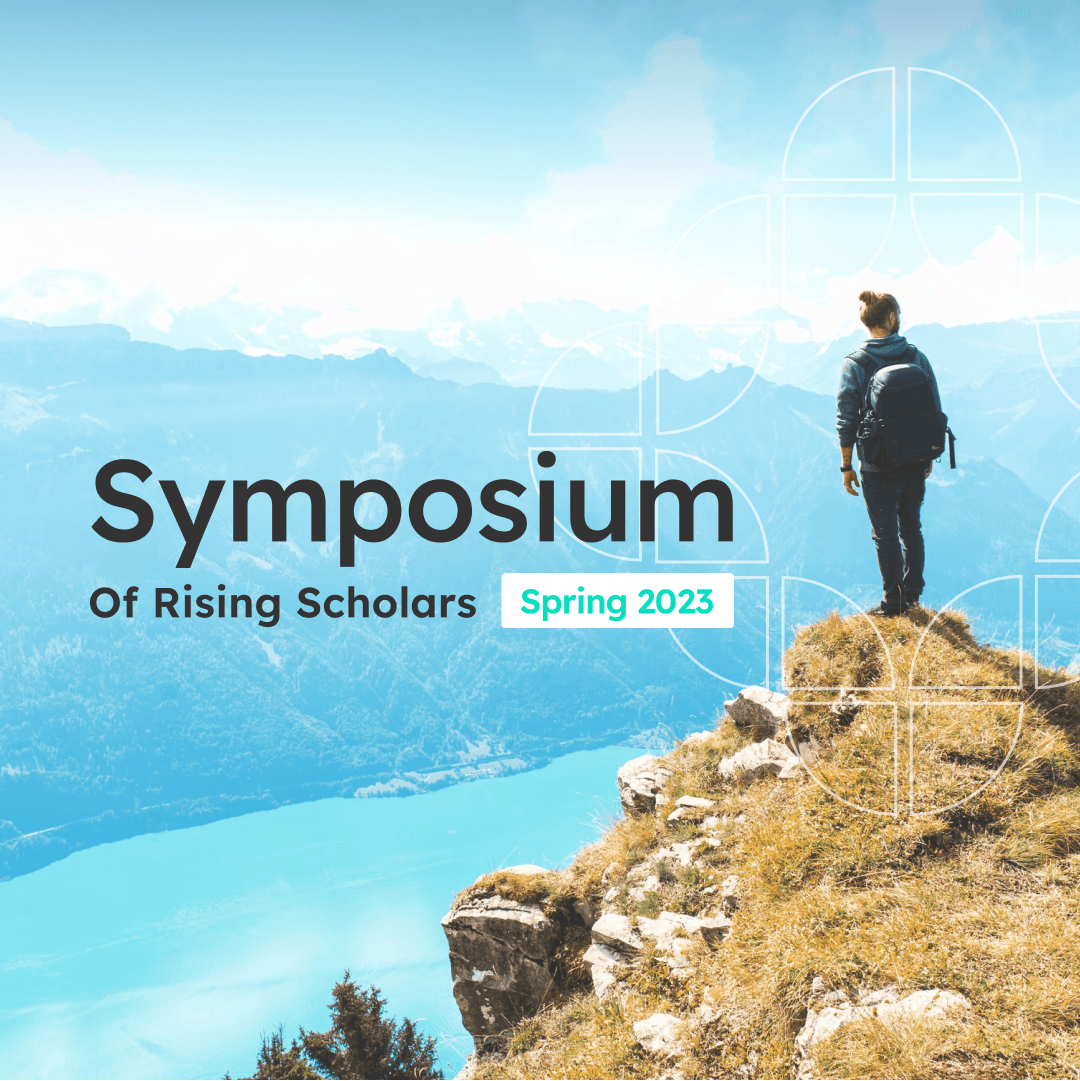 Polygence founders Jin and Janos took to YouTube on March 28th 2023 to congratulate all participants in the Eighth Symposium of Rising Scholars on their brilliant presentations and to highlight a few, namely eight, very exceptional projects which were selected for awards. Read on for a recap of these award-winning projects, and check out Polygence's Youtube Playlist to watch all our outstanding scholars present their hard work!
Live Presenter Awards
Out of the sixty five students that presented their work live at The Symposium of Rising Scholars on Saturday, March 18th 2023, four of them were named Symposium Award Winners.
First Place Conference Talk Award: Lily Nguyen 
Our First Place Conference Talk Award went to Lily Nguyen for her talk titled "Keeping with the Dohrnii Jellyfish". In her research paper and presentation, Lily explored the question of "is it possible for humans to be biologically immortal?" By pinpointing the biological mechanisms of longevity found in hydra flatworms, Turritopsis dohrnii jellyfish, turtles, Aldabra tortoise, and lobsters, Lily examined "the evolutionary evidence behind why such mechanisms did not develop to promote negligible aging in humans" and what the consequences would be if, perhaps in some fictional world, these mechanisms did develop in humans. 
Lily's talk was energetic, thought-provoking and inspiring. You can watch Lily's presentation here. 
Second Place Conference Talk: Maria Rutkowska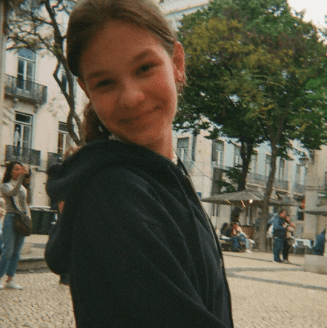 Our Second Place Conference Talk Award went to Maria Rutkowska for her talk titled "CRISPR-based therapeutic targeting of ADHD". 
In her paper and presentation, Maria explored attention deficit hyperactivity disorder (commonly known as ADHD) and how CRISPR could be used as a potential treatment. Given ADHD is commonly linked to two hereditary genes, the gene-editing tool CRISPR could be a solution to the disorder and prevent its future inheritance.
Maria's talk was enlightening and exciting. You can watch Maria's presentation here. 

Third Place Conference Talk: Chloe Berkowitz
Our Third Place Conference Talk Award went to Chloe Berkowitz for her talk titled "Carbon Sequestration in highly efficient native versus highly efficient non-native plants". 
Chloe set out to explore ways in which we can lower our carbon footprints by being smarter about what we plant in our gardens. By comparing the carbon sequestration rates in plants native to her home in Los Angeles, California with non-native plants from areas of the same longitude (i.e. Italy and Japan), Chloe was able to identify the species of plants that had the highest carbon sequestration rates and could grow in her backyard. She ultimately shared this information with local nurseries and growers and is in the process of developing a "carbon footprint" sticker to signal to customers that those plants would help lower their carbon footprints!
To learn more about Chloe's Polygence experience from her parent's perspective, you can check out our Parent Spotlight post here. You can watch Chloe's fascinating presentation here.  
Top Live Elevator Pitch: Quisha Lee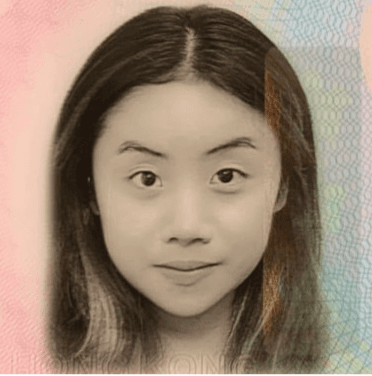 Our Top Live Elevator Pitch Award went to Quisha Lee for her pitch titled "Phenomenology of Pregnancy and Possibility". 
In her research and presentation, Quisha dug into the question "How does the phenomenon of pregnancy - successful or failed - inform the carrier's intensity of self-identity and relationship with the fetus? How do the internal (inside the carrier) and external (social and medical) factors of the phenomenology of pregnancy further affect these aspects of the carrier?" 
Quisha's pitch, in which she drew on her family's experiences, was an engaging study on a complicated topic. You can watch Quisha's presentation here. 
Asynchronous Presenter Awards
We had sixty six students present their research asynchronously at the Symposium of Rising Scholars. These presenters pre-recorded their presentations, and they were made available to watch during the live event on Saturday, March 18th 2023. Of the sixty six presenters, we awarded two of them for an exceptional conference talk and elevator pitch. 
Top Asynchronous Conference Talk: Rohaan Sanyal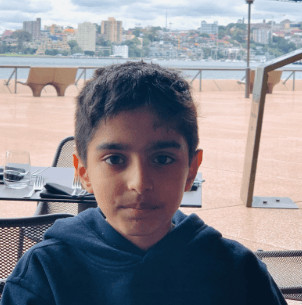 Our Top Asynchronous Conference Talk Award went to Rohaan Sanyal for his talk titled "Predicting the Happiness of a Nation: An Explanation on the Factors of Country Morale". 
Rohaan's central research question was "Given the basic factors of a country, how can we predict what score it will receive on the World Happiness Index?" He used his Python skills to analyze these basic factors, such as GDP and Life Expectancy, and their influence on overall Happiness Score. Rohaan concluded with his recommendations for Policymakers on how to elevate their country's happiness. 
You can watch Rohaan's fascinating conference talk here. 
Top Asynchronous Elevator Pitch: Sanaya Masurkar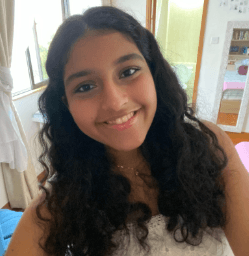 Our Top Asynchronous Elevator Pitch Award went to Sanaya Masurkar for her pitch titled "Why did Serbian radios in Croatia influence the subsequent rise in nationalism?". 
Sanaya's interdisciplinary pitch explored radio's role in the rise in nationalism in Croatia. She discusses the fraught relationship between the two countries post-Croatian War of Independence, and how tensions between the neighboring countries are still present to this day.
You can watch Sanaya's engaging pitch here. 
Most Popular Presentation Award: Kushaan Naskar
The most popular presentation award for the student who had the most attendees registered for their talk went to Kushaan Naskar for his talk titled "How can we use algae biofuels to make airplane fuels more eco-friendly?" 
Kushaan's presentation discussed how biofuels can significantly help reduce carbon emissions caused by air travel - which is increasing significantly each year! 
You can watch Kushaan's inspiring presentation here. 
Innovator Award: Lydia Olivieri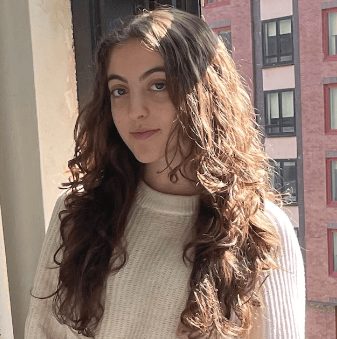 The Innovator Award is selected by the Polygence Team, and goes to a project that is exceptionally unique and groundbreaking. The winner of this award from the Eighth Symposium of Rising Scholars was Lydia Olivieri for her presentation titled "Self-Portrait With A Harp: Dress Recreation".
In this wonderfully unique fashion and art history project, Lydia recreated a historically accurate (in appearance, construction and technique) "version of an 18th-century gown, made of silk taffeta. It's a polonaise style garment modeled exactly after the dress which appears in the painting "Self Portrait With A Harp" by Rose Adelaide Ducreaux." 
You can watch Lydia's presentation here. 
Want to start a project of your own?
Click below to get matched with one of our expert mentors who can help take your project off the ground!