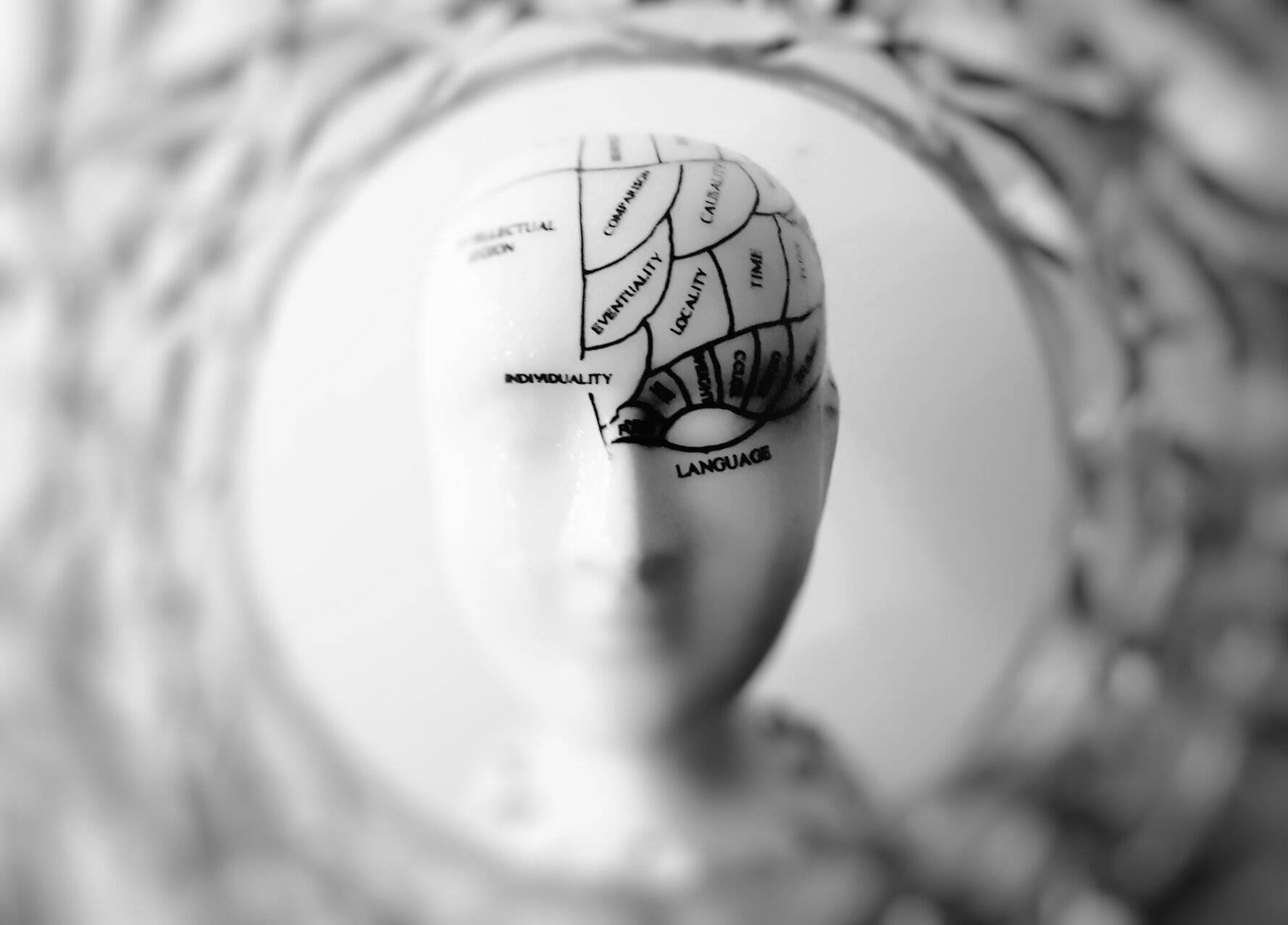 Psychology touches every aspect of human life. Whether you want to be a counselor or just better understand how humans make choices, psychology may be the field for you! This field explores the mind and how it affects social interactions, society itself, and individual health and happiness.
Our top 20 Psychology Summer Research Opportunities for High Schoolers were ranked based on their:
Affordability (paid internships and free programs score above expensive programs)

Name recognition or prestige

Academic rigor

Social opportunities

Time commitment (longer programs score higher)
If you're searching for a virtual psychology research opportunity, consider doing a project through Polygence with one of our psychology mentors.
Exploring the Mind just Light You Up?
Polygence pairs you with an expert mentor in your area of passion. Together, you work to create a high quality research project that is uniquely your own. And on your own schedule. Our psychology mentors both inspire and guide you along the way. We also offer options to explore multiple topics, or to showcase your final product!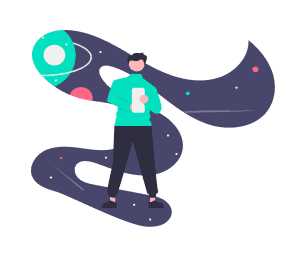 Psychology Summer Programs for Teens
20. Cognitive Psychology: How the Brain Works 
Hosting institution: William & Mary
Cost: $995
Format: Online
Application deadline: None
This is a very flexible program in terms of scheduling, and it requires no transcripts or letters of recommendation. It's very broad in its scope and takes you from the origins of psychology to its role in robotics today. You'll also study brain anatomy and physiology. Other subjects include positive thinking, memory, decision-making, and cognitive psychology in the fields of health care, law, and education.
19. Pre-College Summer Session 
Hosting institution: Carnegie Mellon
Cost: $6,282-$12,454 
Format: In-person (Pittsburgh, PA)
Application deadline: March 15th
Get an authentic college experience with this 6-week program that lets high schoolers take undergrad classes from college faculty on the Carnegie Mellon campus and earn college credit. The courses offered vary from year to year, but there is always at least an intro to psychology and a neuroscience class. The cost of the program varies, depending on the number of classes you take and whether you decide to commute in or stay on campus in the dorms.
18. Camp Psych 
Hosting institution: Gettysburg College
Cost: TBD; the program was on hiatus in 2023 and will return in 2024
Format: In-person (Gettysburg, PA)
Application deadline: Rolling admissions
If you're curious about psychology but not yet ready to commit your entire summer to it, this is a great starter program. This camp is geared toward introducing you to some of the major questions addressed by psychologists, a view into the profession, and then a foray into psychological research methods and hands-on experience applying new skills to real-world issues.
17. Summer Sessions 
Hosting institution: UCLA
Cost: $821-$1,541
Format: In-person (Los Angeles, CA)
Application deadline: February 15th
UCLA Summer Courses gives you the opportunity to take college-level psych classes in person or hybrid (i.e., combination of in person and online). Courses you can take at UCLA as a high school student include: PSYCH 10: Introductory Psychology; PSYCH 15: Introductory Psychobiology; and PSYCH 85: Introduction to Cognitive Science. Your cost depends on how many courses you decide to take. California high school students may be eligible for full or partial scholarships.
16. Psychology & Neuroscience at Yale 
Hosting institution: Summer Springboard
Cost: $3,098-$5,898
Format: In-person (New Haven, CT)
Application deadline: February 15th
This hands-on program is a blend of psychology and neuroscience topics. You'll visit the Cushing Center at Yale, named after Harvey Cushing, the father of neurosurgery. As your final project, you will propose your own psychology theory, run an experiment to test it, and give a presentation about your findings to the class. You can commute in or stay on campus. Your cost varies on whether you commute or board on-campus.
15. Psychology Institute 
Hosting institution: Wake Forest University
Cost: $3,000
Format: In-person (Winston-Salem, NC)
Application deadline: None
In this deep-dive of a program, you'll explore the structure of the brain through hands-on dissection. You'll learn how illusions, emotions, and biases affect how humans see and interact with the world. Finally, you'll team up and conduct your own observational study and present your research findings. We love how rigorous this program is and how it gives students access to world-class faculty, researchers, and industry professionals. Spring sessions lasting from 1 to 4 weeks are also offered.
14. Experimental Psychology
Hosting institution: Oxford Royale
Cost: £5995 (~$7,572 USD)
Format: In-person (Oxford, UK)
Application deadline: Rolling admissions
Ever wanted to attend the legendary University of Oxford? This program gives you that experience while helping you explore the mind's inner workings. In addition to studying fundamental psychological concepts, you will debate compelling and controversial issues with fellow students from all over the world. Small class sizes and seminars with world-class guest speakers also make this a compelling program. Despite the prestige of the organization and the many social opportunities, we rated it a bit lower based on the higher price.
13. Introduction to Psychology 
Hosting institution: Cornell University
Cost: $5,040
Format: Online
Application deadline: None
Why don't psychopaths feel guilty when they harm others? How reliable are childhood memories? Why do we laugh? Do violent video games make people act violently? This online, synchronous/live 6-week course will use the science of psychology to explore these and other existential questions. You can earn up to 3 college credits by completing this immersive course - and still keep your afternoons free for other activities.
12. Pre-College Accelerated Online Semester: Social Psychology 
Hosting institution: Syracuse University
Cost: $695
Format: Online
Application deadline: Rolling basis
This 8-week online, pre-college course is an introduction to social psychology and its experimental approach. While they currently only offer Fall/Spring courses, students attend classes and explore research on topics such as social influence, conformity, social perception, attitude changes, small groups, and collective behavior.
11. EXPLO Psychology + Neuroscience 
Hosting institution: Wellesley College
Cost: $7,350
Format: In-person (Norwood, MA)
Application deadline: None
During this program's 3-week summer session, you will explore the crossroads of psychology and neuroscience in an attempt to understand and unlock the mysteries of the human brain. Activities include brain dissection, diagnosing mental illness, and analyzing neurochemical reactions.
Start exploring your favorite aspects of Psychology now!
Register to get paired with one of our expert mentors and to get started on exploring your passion for psychology today!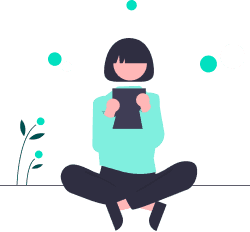 10. Social Psychology and the Law 
Hosting institution: Duke
Cost: $3,200-$4,900
Format: In-person (Durham, NC)
Application deadline: May 1st
Those most interested in social psychology might prefer this 2-week option. Psychology and how it impacts (and is impacted by) the law are the subjects you will explore. Some subjects include eyewitness testimony, interrogation, and confessions. You'll also collaborate on a research project with fellow students and deliver a final presentation. The cost depends on whether you decide to commute or board on-campus. 
9. Psychology Summer Program 
Hosting institution: Illinois Tech
Cost: $595-$1,395
Format: In-person (Chicago, IL)
Application deadline: March 1st
This program shines a light on the participants' understanding of themselves, while providing an idea of what it is to be a therapist. During the week, you'll explore five different topics each day: a general introduction, multicultural psychology, psychology research and technology, psychotherapy, and careers. The cost of the program varies on whether you commute or decide to board on-campus.
8. Summer Challenge 
Hosting institution: Boston University
Cost: $4,550  
Format: In-person (Boston, MA), with limited remote options through Summer Challenge Online
Application deadline: None
Explore the subject(s) you love in-depth without worrying about grades. This 2-week interdisciplinary program offers seminars ranging from Abnormal Psychology to Persuasive Writing. You can choose two non-credit seminars (one in the morning, one in the afternoon). You'll participate in lectures, discussions, individual and group work, project-based assignments, and field trips. Each seminar concludes with a final class presentation.
7. Psychology and Its Impact on Everyday Life 
Hosting institution: Georgetown University
Cost: $1,495
Format: Online 
Application deadline: April 1st
Need lots of flexibility? This program lets you work a 1-week, 2-week, or 4-week intensive psychology class into your own schedule. It covers social media's effects on the brain, the influence of perception, how the brain works, insight into learning and memory, possible psychology careers, and more. You will complete and present a final product at the end of your session.
6. Psychology and Brain Sciences Pre-College Program 
Hosting institution: Johns Hopkins University
Cost: $4,711-$6,063
Format: In-person (Baltimore, MD)
Application deadline: March 1st
This 2-week session offers a fast-paced college-level learning experience, a chance to learn from Hopkins' world-renowned instructors, and a peer group of academically oriented students from around the globe. Use this summer course to broaden your knowledge, enhance your college application, and earn college credit. Cost varies depending on whether you want to commute or board on campus.
5. NSLC on Psychology & Neuroscience
Hosting institution: National Student Leadership Conference (NSLC)
Cost: $3,895
Format: In-person (Durham, NC; Washington, DC; or San Francisco, CA)
Application deadline: None
This very hands-on, 9-day program helps you explore the relationships between the brain and human behavior. You'll dissect brain tissue and learn to identify abnormal findings. You'll do clinical diagnostic simulations and humor behavior workshops, go on field trips to nearby medical facilities, and learn from esteemed guest speakers within the psychology and neuroscience communities.
4. Summer Scholars Program 
Hosting institution: University of Notre Dame
Cost: $4,475
Format: In-person (Notre Dame, IN)
Application deadline: March 18th
This 2-week residential program gives you a taste of what taking a psychology course in college will be like. You'll attend a mix of lectures and discussion seminars, and your reading list will include works on social psychology and philosophical tools. Students can earn one transferable college credit upon the completion of their program. 
3. Summer@Brown 
Hosting institution: Brown University
Cost: $3,000-$6,000
Format: Online or In-person (Providence, RI)
Application deadline: May 12th
You have a lot of options here. Courses range from 1-7 weeks, and you can take them online or in person. Offerings include a variety of study areas, from "Radical Social Movements of the Late 20th Century" to "Food, Identity, and Place", to "Reading Psychoanalysis in American Film & Fiction", and more. If you're staying on campus, you'll have the opportunity to participate in additional workshops, activities, and group events.
2. Recruitment & Training for Under-Represented Populations (RTURP) Program 
Hosting institution: Johns Hopkins Bayview Campus
Cost: Full-time, paid position
Format: In-person (Baltimore, MD)
Application deadline: February 1st
This program specializes in the psychology of addiction. And not only is this an immersive 10-week learning experience. It is also a paid summer full-time job. In this highly competitive psychology program, participants will work side-by-side with some of the leading scientists in the world at the National Institute of Drug Abuse (NIDA), the primary source of scientific knowledge concerning addiction for nearly 60 years. Students from economically disadvantaged backgrounds are encouraged to apply. 
1. SHTEM: Summer Internships for High Schoolers 
Hosting institution: Stanford
Cost: Unpaid internship
Format: Online or in-person (Stanford, CA) 
Application deadline: March 15th
SHTEM includes: Science; Humanities; Technology; Engineering; and Mathematics. In this 8-week internship, you work on interdisciplinary projects directly with Stanford faculty and graduate students. Past multifaceted projects have incorporated themes from psychology, neuroscience, design, linguistics, technology, and more. This is an unpaid internship and you will be expected to work anywhere from 30 to 40 hours per week. You will work directly with a mentor once you have been assigned a project.
Other Research Opportunities for High School Students
In addition to this list of psychology research opportunities, there are many more available that you can pursue, either in a formal psychology study program or in another subject area that interests you. Here are a some Polygence resources to check out: 
At Polygence, we offer students the opportunity to get 1:1 project mentorship from expert mentors and researchers. Students are in the driver's seat of their education here, and whatever project you want to do, we will help you make it happen!
Do Your Own Research Through Polygence
Join Polygence and do your own research project tailored towards your passions and guided by one of our expert mentors!