This week, Forbes magazine announced the members of its famous 30 under 30 lists for 2023, and our students and team members at Polygence were thrilled, though not surprised, to find a familiar face among Forbes' honorees! 27-year-old Polygence confounder Jin Chow was featured on Forbes' list of 30 young entrepreneurs leading the Education industry.
Each year since 2011, Forbes U.S. has honored 30 highly promising and influential entrepreneurs and public figures under 30 years of age in 20 different industry categories. Jin was one of the elite honorees hand-selected by Forbes writers, editors, and expert independent judges from a pool of over 12,000 nominees, based on factors including funding, revenue, social impact, inventiveness, and potential.
Create a research project tailored to your interests and your schedule
Polygence pairs you with an expert mentor in your area of passion. Together, you work to create a high quality research project that is uniquely your own. We also offer options to explore multiple topics, or to showcase your final product!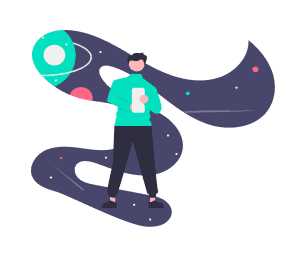 As Forbes states, "Jin Yun Chow, a Stanford Ph.D. candidate in comparative literature, credits finding her passion and academic success to good teachers and advisors. To help others find great mentors and mentees in high school projects ranging from fashion history to computational genomics, she co-founded Polygence in 2019. The pairing marketplace has raised north of $7 million."
Jin described being "in shock" when she received the news on Tuesday, November 29th. "I know that Forbes gets thousands and thousands of submissions every year for these few spots—to know that Polygence has been chosen among the 30 companies that Forbes wanted to highlight is truly remarkable!"
James Kim from Reach Capital, which has invested in Polygence as well as Handshake, ClassDojo, and numerous other renowned brands in education and career development, described Jin's win as "richly deserved."
"Not only has Jin done an exemplary job growing the business and leading the team at Polygence over the past three years, but she's also a brilliant, kind, curious, wise, and all-around excellent human being."
Your Project Your Schedule - Your Admissions Edge!
Register to get paired with one of our expert mentors and to get started on exploring your passions today! And give yourself the edge you need to move forward!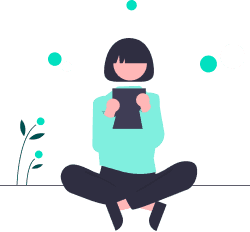 Polygence co-founder Janos Perczel commented, "Jin is an extraordinary founder and operator, and this is a much-deserved recognition of her far-reaching impact on project-based education. I am particularly excited by how her story can inspire many others to follow their passions relentlessly to realize their aspirations."
While making a 30 under 30 list is an incredible honor for anyone, Jin is particularly exceptional as one of the 23% of immigrants, 40% of women, and 49% of people of color in this class of Forbes honorees. As Janos highlighted, "Jin's story is a wonderful example of an immigrant woman of color from the Humanities succeeding in the world of technology and entrepreneurship."
"I see this as much more of an accomplishment for Polygence than it is for me personally," Jin said of her inclusion in 30 under 30. "I would not have been able to get here without my intrepid cofounder Janos Perczel, as well as the support and hard work of the entire team."
At Polygence, we're honored to have our co-founder and our company recognized by the editors at Forbes, and we're eager to see how our vast network of expert mentors and talented, ambitious students continues to multiply in the coming years, one life-changing project at a time.
The Polygence Pathfinders Program
Pathfinders is a career discovery mentorship experience designed to help you explore different career paths and gain more clarity about your future. Learn from three world class mentors in the fields of your choice and discover your passions!