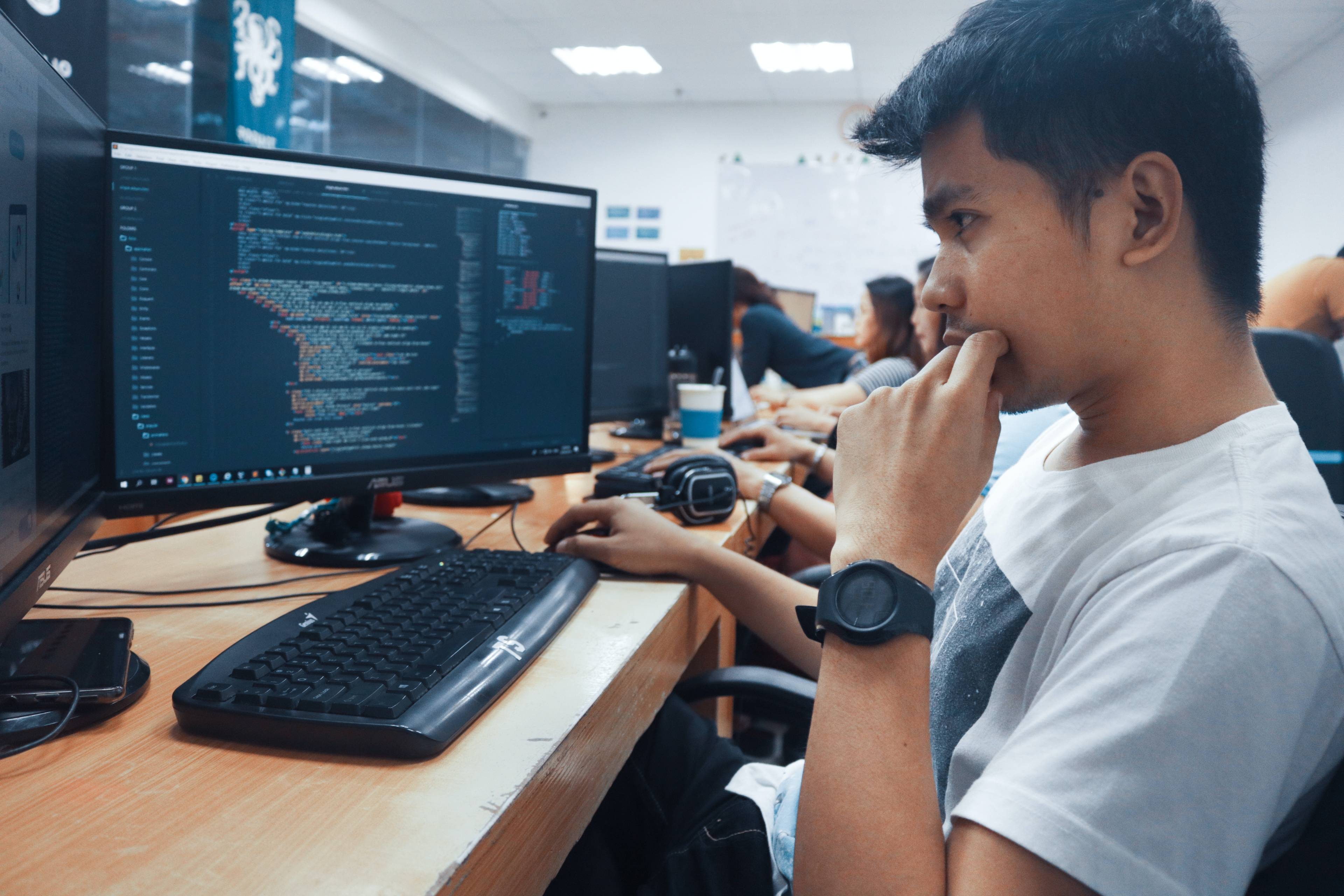 Computer science has become one of the most popular and promising majors in college, with opportunities to work in rising industries and sectors. Going to a strong school for computer science can put you on a path to pursuing your dream job, so it's important to understand what makes a top school and what options are out there.
Why Study Computer Science?
Computer science and programming knowledge are skills that are very relevant in today's world. From designing the newest mobile apps to solving complex real-world challenges, those who have studied computer science are the driving force behind the digital age. This allows computer science majors to have a wide range of industries to pursue careers in, such as software development, product management, data analytics, and even entrepreneurship. Those who have studied computer science are often in high demand in the job market.
Computer science can also be very fulfilling if you enjoy problem-solving and have an interest in math. You'll be exposed to a wide variety of challenges, and you'll have to make use of your programming toolkit to solve those challenges. If you're in academic research, the field of computer science is also an exciting topic to explore.
Finally, computer science is one of the most lucrative majors out there. According to the U.S. Bureau of Labor Statistics, the median pay for Computer and Information Research scientists was $131,490 per year in 2021. For Software Developers, the median pay was $120,720 that same year. Both of these careers are closely associated with computer science majors.
Our list only includes schools in the United States and the noted tuition costs are estimates in U.S. dollars based on current data available at the time of this article's publication; refer to the schools' websites and information packages for more specifics.
Top Regarded Schools For Computer Science
Carnegie Mellon University
Location: Pittsburgh, Pennsylvania
Tuition: $62,260
Why it's a top school in this field: Unlike many other universities, Carnegie Mellon has a dedicated school for computer science. The curriculum is known to be rigorous and broad, and the school is strong in both research and internship opportunities. Carnegie Mellon majors also have the option to combine disciplines with their computer science degree, such as arts or music and technology.
Notable faculty: 
Luis von Ahn: co-founder and CEO of Duolingo and reCaptcha

Daniel Siewiorek: currently leads an interdisciplinary team that has designed and constructed over 20 generations of mobile computing systems
Polygence research program mentors:
Gillian: I studied computer science and robotics at Carnegie Mellon, and I'm now a computer scientist with a focus on robotics! My specialties include medical robotics, microcontrollers, and embedded processors, and heterogeneous systems. In academia, I researched situational awareness for surgical robots, and in industry, I have created robotics-related language features for MATLAB and Simulink. 
Massachusetts Institute of Technology (MIT)
Location: Cambridge, Massachusetts
Tuition: $59,750
Why it's a top school in this field: MIT has 14 research areas in its computer science department, including topics like AI for Healthcare and Life Sciences, Graphics and Vision, and Human-Computer Interaction. This shows the robustness and breadth of MIT's research, which students have the opportunity to partake in.
Notable faculty: 
Timothy Berners-Lee: Known as the inventor of the World Wide Web

Leslie Kaelbling: Expert in artificial intelligence and robotics

Silvio Micali: Notable for his work in cryptography and zero-knowledge proofs

Ronald Rivest: Co-inventor of the RSA algorithm widely used in cryptography
Polygence research program mentors:
Willie: I'm pursuing a PhD at MIT for computer science, and I'm passionate about Artificial Intelligence (AI), especially AI that makes life easier for me in the real world. I'm currently studying how we can use AI and robotics to solve everyday tasks like cleaning, cooking, and moving things around so humans don't have to!
Stanford University
Location: Palo Alto, California
Tuition: $61,731
Why it's a top school in this field: Computer science is the largest undergraduate major at Stanford, and the department has over four decades of rich history. One of Stanford's other big advantages is its proximity and strong ties with Silicon Valley and Big Tech companies. This creates many excellent job opportunities for computer science majors, especially those who are interested in working in software engineering. If you're also excited by entrepreneurship and using programming to start a business/product, Stanford is known for its entrepreneurially-minded student community and startup resources! 
Notable faculty: 
Andrew Ng: Co-founder of Google Brain and a leading figure in machine learning. 

Sebastian Thrun: Known for his work in robotics and co-founder of Google X, the research division of Google. 

Fei-Fei Li: Expert in computer vision and the former director of the Stanford Artificial Intelligence Lab.
Polygence research program mentors:
Samantha: I received my bachelor's in computer music from Stanford and I'm now getting my masters in human-computer interaction. I'm a programmer with a background and interest in the arts (both visual and music), and I worked as a Software Engineer and Data Science Intern at Facebook and as an App Developer at Neen Makeup.
Kevin:  I completed my master's in computer science at Stanford, where I discovered computer science and was excited to combine CS with my interest in the arts. As a student, I conducted research with the human-computer interaction group on drones and cinematography. After graduating, I ended up joining an early-stage startup as their very first engineer!
Georgia Institute of Technology (Georgia Tech)
Location: Atlanta, Georgia
Tuition: $10,770 for Georgia residents, $32,940 for out-of-state
Why it's a top school in this field: Georgia Tech's College of Computing has several different schools within it with different focuses. There's the School of Computer Science, Cybersecurity, and Interactive Computing, and several others. In addition to the breadth of options, there are abundant research opportunities, internship and co-op programs, and tons of extra-curricular opportunities and student organizations. Students at Georgia Tech also have access to the Invention Studio, a maker space where you can design anything from a robot to a clock.
Notable faculty:
Frank Dellaert: affiliated with the RIM@GT center, known for contributions to robotics and computer vision 

James D. Foley: one of the fathers of modern computer graphics
Polygence research program mentors:
Camille: I'm currently pursuing a PhD in computer science at Georgia Tech, and my primary research interests lie in artificial intelligence and machine learning. Specifically, I am interested in social computing and algorithmic bias
Lesser-Known Top Schools and Programs in Computer Science
Santa Clara University
Location: Santa Clara, California
Tuition: $58,587
Why it's a top school in this field: Santa Clara University offers a computer science program within its School of Engineering, and has an interesting program format. By the end of your senior year, you'll create a product, such as software or an app, to help solve a real-world problem, so you'll be able to get hands-on experience through your actual curriculum. Further, Santa Clara has elite faculty who've worked for companies like Google and LG. Similar to Stanford, Santa Clara is conveniently located in Silicon Valley, allowing for great job opportunities and chances to connect with tech companies.
Purdue University
Location: West Lafayette, Indiana
Tuition: In-state is $9,992, out-of-state is $28,794
Why it's a top school in this field: This program has a lot of history - the Department of Computer Science was founded in 1962 as the first degree-awarding program in the United States for the field. Graduates of the program have nearly a 100% job placement rate. Purdue also does a good job of helping freshmen transition into its CS program; they offer a two-week residential course designed for freshmen with little to no programming experience.
Stevens Institute of Technology
Location: Hoboken, New Jersey
Tuition: $60,952
Why it's a top school in this field: Stevens offers a great program, with faculty that have expertise in fields like cybersecurity, artificial intelligence, machine learning, and computer vision, allowing for great research opportunities with professors. Stevens also has a very underrated location with its proximity to Manhattan and NYC, giving students exposure to great internships and job opportunities at tech companies.
Top Public Universities and State Schools in Computer Science
University of California - Berkeley
Location: Berkeley, California
Tuition: $15,891 for in-state, and $48,465 for out-of-state
Why it's a top school in this field: Berkeley has one of the few unified electrical engineering and computer science departments in the US, which allows professors to collaborate across disciplines, but also provides students with opportunities to explore a variety of topics. Students learn from a solid curriculum and have the opportunity to take upper-division courses where they can work on actual CS projects and learn from distinguished faculty.
Polygence research program mentors:
Andrew: I majored in electrical engineering and computer science while at Berkeley, and I'm now a manager of software engineering at LinkedIn, formerly a technical lead for several iOS products at LinkedIn. I really enjoy mobile design and development, and specialized in iOS apps after school. I also completed a master's in computer science at Stanford right after undergrad!
Khushi: I'm a graduating computer science student at UC Berkeley and an incoming master of computer science student at Columbia University. I discovered my passion for Computer Vision and Deep Learning through college and have been working on research at Berkeley in the Autonomous Vehicles space for the last two years!
University of Illinois - Urbana Champaign (UIUC)
Location: Urbana Champaign, Illinois
Tuition: $17,572 for in-state, $36,068 for out-of-state
Why it's a top school in this field: Known for being a top 5 ranked computer science school, the University of Illinois - Urbana Champaign's strength is its undergraduate systems courses, which help you build a strong foundation in C programming. UIUC also has less hefty core coursework requirements, freeing you up to take more electives and focus on the topics you're interested in. Professors at UIUC are also known to always be working with undergraduate students and helping them with senior theses or student projects.
Polygence research program mentors:
Akhila: I received my master's in computer science from UIUC, where I taught undergraduate students in some of the introductory CS courses referred to above. Prior to getting my master's, I worked as a data analyst working on developing and designing data-driven products for the logistics industry. My primary research interests are natural language processing and conversational AI.
University of Washington
Location: Seattle, Washington
Tuition: $12,643 for in-state, $41,997 for out-of-state
Why it's a top school in this field: The University of Washington has distinguished faculty that have made significant contributions to the field of AI, robotics, and computational mathematics amongst many other topics. Students also have a lot of flexibility in their Computer Science degree, with the opportunity to take many electives. Seattle is also a prime location for tech companies that have a great relationship with the University of Washington. Companies like Amazon and Microsoft are based in Washington, creating a multitude of opportunities for computer science graduates.
Polygence research program mentors:
Aditya: I completed my bachelor's in computer engineering at UW while also doing a software internship at Amazon during undergrad, and also did my master's in computer science at UW. I'm primarily interested in the intersection of economics and computer science, and creating compelling mathematical models of behavior. My master's thesis explored the harms of procrastination (in a rigorous model). 
What Makes a School a Top Choice For Computer Science?
A top college for computer science may stand out for a few key reasons. A college may have a strong computer science program due to experienced and knowledgeable professors who are experts in their fields, guiding students through the latest advancements. There's then the opportunity for students to take classes and connect with these experienced faculty, which can enhance learning and potentially even give students industry connections. 
Another facet of a strong computer science school is the research opportunities that are available to students. Some schools do a great job of providing ample opportunities for students to engage in research projects, fostering innovation and hands-on experience. 
Furthermore, one of the more opaque elements of what makes a school a top choice is the school's industry connections with top employers. Strong ties with tech companies and industry partnerships mean students have a better shot at selective internships and jobs. It's often difficult to explain why just going to a certain school can give you a better shot at your dream job. Often, it comes from the general academic reputation of the school, but companies have also hired many graduates from the same top computer science programs over time, so they tend to come back and recruit from those same schools.
Finally, you'll likely come across rankings for computer science schools that might make you think that one program is significantly better than another. Although making it onto a top 20 or 30 list definitely means that the program is strong, comparing schools within that top 20 or 30 can be more difficult. Sometimes, it may just come down to each student's individual experience at a school, and there isn't any computer science program that will be the best fit for everyone.
How to Find the Right Computer Science School for You
All of these programs no doubt have incredible programs, faculty, and research and job opportunities. But how do you know the right school for you? The first step could be to start doing your research. Look through the websites of computer science departments and take some time to read through the research that professors are doing. Are any of the insights or studies exciting to you? Also, analyze the curriculum to see what courses you'll be taking and what kinds of skills you'll be learning. You'll find that some schools may place greater emphasis on different areas (i.e., more emphasis on theory or entrepreneurship at certain schools).
Explore your interests
Part of doing your research could also mean reflecting inward and exploring what you're interested in first. You could accomplish that by pursuing a passion project in computer science, which allows you to learn skills and also see what aspects of computer science might interest you. Completing a computer science project in high school can not only help you find programs you are interested in at various schools, but it can strengthen your college application when you finally find the right one.
Create a research project tailored to your interests and your schedule
Polygence pairs you with an expert mentor in your area of passion. Together, you work to create a high quality research project that is uniquely your own. We also offer options to explore multiple topics, or to showcase your final product!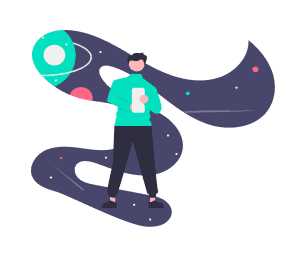 Your research project could give you a better sense of what computer science areas are most interesting to you for further exploration, and what schools are doing more work in those fields.
Learn more about Computer Science career path options
The Polygence Pathfinders career discovery program is another fantastic way for middle and high school students to learn more about the directions they can take in their future professional endeavors.
The Polygence Pathfinders Program
Pathfinders is a career discovery mentorship experience designed to help you explore different career paths and gain more clarity about your future. Learn from three world class mentors in the fields of your choice and discover your passions!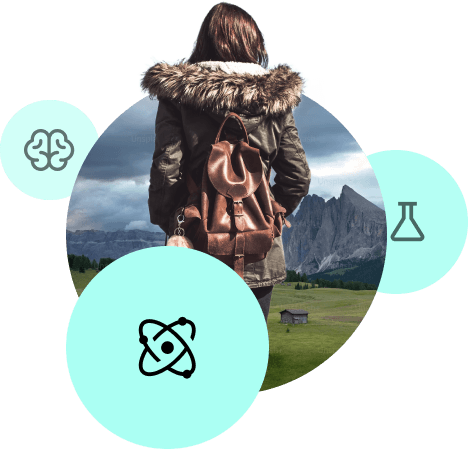 This process can be a particularly beneficial component of helping students narrow down their top computer science program choices as they could opt to focus on those that best align with their own career goals.
Connect with alumni
Make an effort to talk to alumni who've gone through computer science programs as undergraduates. If you're unable to find alumni through friends or family, you can try reaching out to alumni through professional networking platforms like LinkedIn or finding various online college CS communities on Reddit or Quora where alumni will post and share more about their experiences. Keep in mind, however, that the opinion of one alumnus on an online thread shouldn't carry too much weight - people may have biases in their opinions and everyone's college experience will be slightly different, but the primary benefit of these online threads is to learn more info about the program that you wouldn't necessarily find on a university website.
Related Content
Your Project Your Schedule - Your Admissions Edge!
Register to get paired with one of our expert mentors and to get started on exploring your passions today! And give yourself the edge you need to move forward!