Go to Polygence Scholars page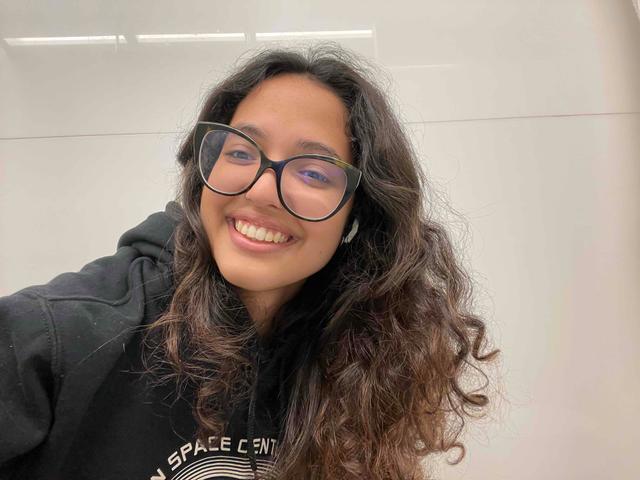 Sofia Mansilla
The Loomis Chaffee SchoolClass of 2023Windsor, Connecticut
About
Projects
"Can the students, by the end of the program, form and defend their opinion on investments in nuclear energy and its safety."

with mentor Doug (Mar. 31, 2023)

"Sunset: Pandemic's Emotional Impact on Essential Workers"

with mentor

Angelica

(June 10, 2022)
Project Portfolio
Can the students, by the end of the program, form and defend their opinion on investments in nuclear energy and its safety.
Started June 23, 2022
Abstract or project description
Scientists haven't built an advanced reactor in about four decades. Given the demands for sustainable energy, a focus to invest in nuclear energy and its advancements must be given. However, changes in technology should occur along with an increase of awareness in schools and communities. For this project, students will be immersed in a 5-week program to learn about the technology behind a nuclear reactor for the first two weeks, and how additive manufacturing reshapes the field, for the last two weeks. Students should receive a small companion guide with images, facts, and math-related problems. They will meet once or twice a week for discussion, lecture, and hands-on classes. The content will follow the order chronologically; Features of a Nuclear Reactor, Physics and Chemistry Behind it, Safety Concerns, 3D Printing Case Study, and Recycling Uranium . Each topic should include a math-related problem, and one hands-on project. By the end of the program, students should be able to explain the process of energy generation, depict the safety measures and form their opinion, solve specific math-related problems in the area of nuclear energy, and describe examples of how 3D printing can be used as a tool for innovation. Outside programs may include a visit to Angra Nuclear Reactor, Rio de Janeiro, Brazil.
Project Portfolio
Sunset: Pandemic's Emotional Impact on Essential Workers
Started Feb. 1, 2022
Abstract or project description
Sofia has decided on making a zine on the experiences of front line workers during the pandemic. Specifically, she will use empirical interviews, illustrations, and data visualizations throughout her zine, in order to express her points to readers. This format will be specifically accessible to students Sofia's age, who are the target group for disseminating this project. Sections will include contents, historical background and research, mini profiles based on her interviews with 5 front line workers, and steps to take action. Her hope is that this zine will allow young people to understand this issue further and take action using a deeply engaging and accessible medium.