Polygence is an online research program founded by Harvard, MIT and Stanford researchers dedicated to democratizing access to research opportunities for high school students.
Personalized Program
Online research opportunities
One-on-one mentorship
Flexible scheduling
Leverage your academic interests
Expert Mentorship
Work one-on-one with a researcher in the field
Receive personal feedback and advice from an academic expert
Learn insider tips on research positions
College Credit
Earn college credit from the University of California
Get a headstart in applying research methods
Write a research paper
Passion Projects
Present at a conference
Launch your app
Produce a podcast
Write a novel
Publish a paper
Projects that help you get into your dream college
Which Polygence Program is right for you?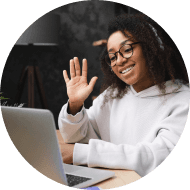 The Core Program
The Polygence Core Program pairs students with an expert mentor to explore their unique research interest over a structured 10-session project, deepening the student's research skills and building a student-driven research outcome they can proudly showcase.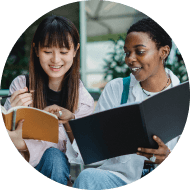 The Pathfinders Bundle
The Pathfinders Bundle is a two-part research program that pairs students with expert mentors to explore areas of research and refine a unique project idea. Students then partner with an expert to complete that research over the course of a 13-session project.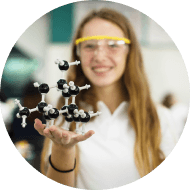 Premium Showcasing Bundle
The Premium Showcasing Bundle is a two-part research and publication project experience that pairs students with a set of expert mentors to both support their research and design a structured plan for sharing their research work creatively in a publication or showcasing opportunity.
Polygence and UCI x Gifted and Talented Institute (GATI) college credit program
We are proud to partner with the pre-collegiate Gifted and Talented Institute at University of California Irvine, one of the top US research universities, to award college credits for research papers written in our mentorships.
No mentors found for this subject, yet.
Expert mentors from top universities and industries
Polygence mentors are selected based on their exceptional academic background, teaching experience, and unique ability to inspire the next generation of innovative thinkers.
Our expert mentors come from the top universities in the world. Once you embark on your Polygence project, we take into account your background and passion to match you with the best mentor for you. Polygence has a pool of 2000+ mentors with over 40 subjects represented, so we can find the right expert to guide you throughout your research. Your mentor will coach you through your project and expose you to academic research beyond the high school level.
Interested in becoming a mentor?
Our Innovation Partners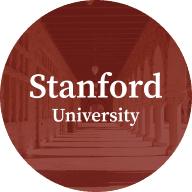 Stanford University and Polygence research partnership
Polygence has partnered with Stanford University to provide state-of-the-art pedagogical feedback for our mentors.
Learn more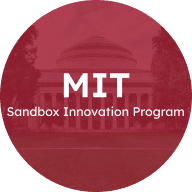 MIT and Polygence partner through the Sandbox Innovation Program
Polygence was incubated at MIT as part of its Sandbox Innovation Program.
Learn more
Polygence co-founder Jin Yun Chow featured on Forbes' 30 under 30 list for Education
Forbes recently recognized Jin's far-reaching impact on education with a place on its 30 Under 30 List for 2023