Polygence has formed a partnership with Queen Elizabeth Girls High School in Zimbabwe to provide students the opportunity to attend panel presentations and Q&A sessions with female mentors in different STEM research fields. After the ten-panel series, the students began working in small groups with mentors to continue exploring STEM fields, and in the fall they will receive personalized advising and mentoring on their applications to U.S. universities. Read on to learn the story of this special program and hear testimonials from the students and mentors who participated.
Program Inception
In October 2021, Knowledge Chikundi, a physics teacher at Queen Elizabeth Girls High School in Harare, Zimbabwe, reached out to us asking if we might know of a mentor who would be willing to spend one hour of their time to talk to his class of students and answer their questions about research in any area of STEM. Our team's curiosity was piqued and we agreed to meet with Knowledge over Zoom to further discuss his request.
Create a research project tailored to your interests and your schedule
Polygence pairs you with an expert mentor in your area of passion. Together, you work to create a high quality research project that is uniquely your own. We also offer options to explore multiple topics, or to showcase your final product!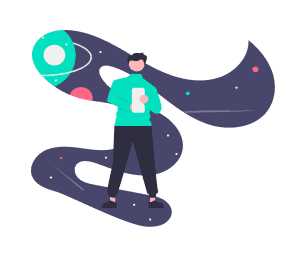 During that call, it became clear that Knowledge is a passionate and supportive teacher who does everything he can to help his students. He goes above and beyond to ensure they have access to resources that their public high school cannot provide. Knowledge described his students as "eager to learn anything they can about research in STEM" and told our team that through a meeting with our mentors the students' lives "would be transformed!" This conversation convinced our team to create a special pro-bono project for Knowledge and his students.
Program Structure
The pro-bono project comprises three distinct parts spanning nine months between February and October 2022. The project brings 17 female students from Queen Elizabeth public high school in Zimbabwe together with a number of Polygence women in STEM mentors. The project was launched on Feb 11th, 2022 in conjunction with the UN International Day of Women and Girls in Science.
The first part consisted of a series of 10 mentor-led panels that discussed what life and research are like for women in STEM. Mentors presented in pairs on 1-hour long Zoom panels and all students were encouraged to ask questions in order to learn more about the mentors and their work.
In part two, mentors are working with three to five students in a small group setting. Through weekly sessions, the students learn about a broad area of STEM by researching one of its sub-themes. Mentors guide them in their research and help them produce a short blog post or presentation that summarizes their research process and findings.
The third and final part will focus on helping the students with their US college and scholarship applications. This is especially important as the girls do not have access to a high school counselor to help them navigate the often complex process of applying for college and financial aid. Mentors will meet with the students and help guide them through the college application process.
Your Project Your Schedule - Your Admissions Edge!
Register to get paired with one of our expert mentors and to get started on exploring your passions today! And give yourself the edge you need to move forward!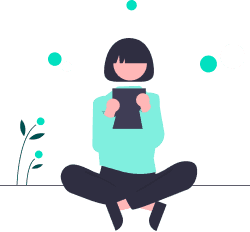 Student and Mentor Feedback
The panel series proved to be a deeply enriching experience both for the students who participated and the mentors who presented.
Queen Elizabeth students described the panels as "inspiring" and the research done by Polygence mentors as "amazing." Mentors shared both their triumphs and trials as women in STEM, and the students found their struggles relatable and reassuring. One student wrote "I am facing some of the challenges they once encountered and overcame, so it was comforting to discover I'm not the first one to experience such obstacles."
Another student wrote about how this experience transformed her as a student. "I learned to be more interactive during my lessons at school and not just sit and take in all the knowledge from the teacher. It is a skill I did not possess before, but now all my teachers can testify that I'm one of the students who participates and contributes a lot during a lesson. I am now comfortable with asking questions when I don't understand."
Similarly, all our Polygence mentors were blown away by the students' passion, curiosity, and excellent questions. Miwa Wenzel, a PhD candidate in Genetics at Cornell, wrote, "Their questions demonstrated how carefully they paid attention to everything we had to say and how much they absorbed regarding the information we provided them. I think all of the students have the capability of becoming great scientists."
Our mentors also found the experience to be a powerful reminder of why they are passionate about STEM mentorship in the first place. Néhémie Guillomaitre, a second-year Chemical and Mechanical Engineering Ph.D. candidate at Princeton University, wrote, "It was a beyond rewarding experience to be able to see young Black girls who were so excited about learning, and who wanted to achieve success not only for themselves but also to give back to their communities. I was grateful for the opportunity to engage with these bright young minds, and I look forward to seeing the exciting things they will accomplish."
If you're curious to see our scholars and mentors in action over Zoom, please click into the following Instagram posts to watch some of their recorded sessions!
Read our statement on our commitment to social impact.
The Polygence Pathfinders Program
Pathfinders is a career discovery mentorship experience designed to help you explore different career paths and gain more clarity about your future. Learn from three world class mentors in the fields of your choice and discover your passions!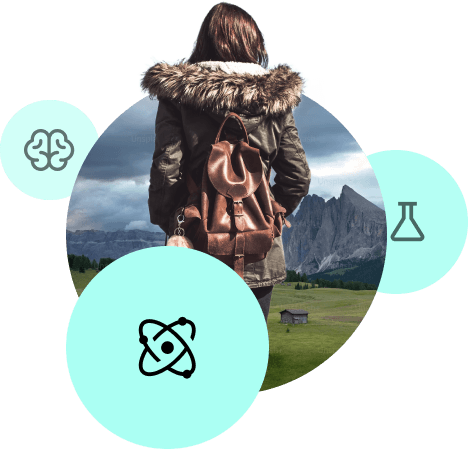 Want to Learn More?
Join Polygence and do your own research project tailored towards your passions and guided by one of our expert mentors!