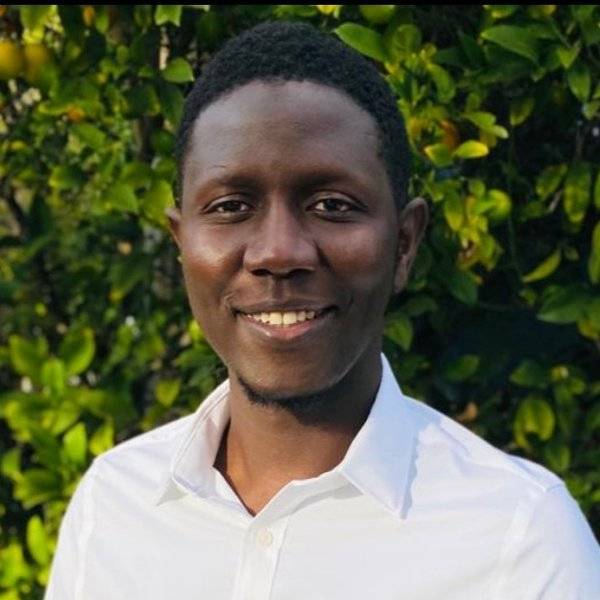 Mentoring his student Kevin, Niokhor has exemplified the most critical and powerful traits of a Polygence mentor—contagious passion for his area of expertise, and a commitment to inspiring his students to grow as scholars and discover where their own passions lie. Kevin and Niokhor have been studying the role that the human microbiome plays in allergies through reading scientific articles together, and Kevin is now working on a literature review paper summarizing their findings.
Niokhor first completed a doctorate degree in veterinary medicine in his home country of Senegal, and then went to France to pursue a Masters in Human Pathology and Infectious Diseases. At l'Université d'Aix-Marseille, Niokhor worked under the mentorship of eminent French scientist Dr. Didier Raoult, who is one of the world's most cited microbiologists. Niokhor describes him as "a man who changed my path...the passion and dedication that he gave to science fascinated me and made him my role model." Niokhor had intended to study vector diseases, but through the guidance of Dr. Raoult, he fell in love with the human microbiota. "I realized the importance of this field as it plays a fundamental role in human health and diseases." Niokhor earned his PhD in Human Microbiota at Aix-Marseille in 2018, and has continued his research through postdoc positions at Laval University in Canada and now at Stanford.
Create a research project tailored to your interests and your schedule
Polygence pairs you with an expert mentor in your area of passion. Together, you work to create a high quality research project that is uniquely your own. We also offer options to explore multiple topics, or to showcase your final product!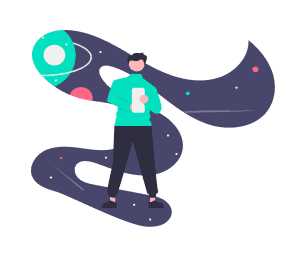 Kevin, Niokhor's mentee, came to Polygence interested in learning about the biological mechanisms that cause allergies. Once he chose to work with Niokhor, they decided to approach this question through the lens of the human microbiota. However, Niokhor didn't want Polygence to be a repeat of the fixed teacher/student binary and rigid curriculum of a high school classroom—he wanted Kevin to feel that he had real control over his learning, and the freedom to pursue what interested him most. "In our first session, I explained to Kevin that I didn't want him to see me as someone who knows everything and as a teacher. I presented myself as a big brother and mentor, who will help him discover his passion in science."
In pursuit of this more equitable education experience, Niokhor decided to use a flipped classroom model. Kevin would do a presentation at the beginning of each session on what he had learned that week based on his readings of scientific literature. Niokhor would give Kevin corrections and feedback on his presentation, and this would lead to a fruitful intellectual discussion.
Niokhor reported that Kevin, who was initially shy and reserved, really blossomed over the course of their sessions into someone who can clearly articulate difficult scientific concepts. "Regarding Kevin's evolution, I was surprised to see how quickly he adapted to this form of teaching, and eventually was able to make complete, well-formed and comprehensive presentations. This classroom structure helped Kevin gain confidence in presenting along with understanding the things that interest him… The improvement I saw in each of Kevin's presentations proved that this method of teaching was working, so we adopted this strategy until the end of our course."
Your Project Your Schedule - Your Admissions Edge!
Register to get paired with one of our expert mentors and to get started on exploring your passions today! And give yourself the edge you need to move forward!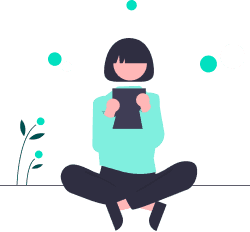 Niokhor sees Polygence's capacity to mold itself to its students' needs and interests as what makes it stand out from the crowd of online learning platforms. "With Polygence, the lessons are not predefined, so the students don't have to adapt to them—instead, the teaching is customized to the students. The project proposals on the mentors' profiles are great for helping students choose their mentor. Additionally, I like that the mentor and student decide on their curriculum together in the first session, which is a very original idea."
Polygence is the first place that has given Niokhor, who is a very talented and passionate educator, the opportunity to work with students in this very personalized and dynamic way. "The majority of my previous students I taught, mainly in Senegal, demanded direct information, and I had to continuously give standard lectures for them to be comfortable. Kevin's autonomy made him different from the other students. During our sessions, Kevin showed a lot of autonomy and at the same time incorporated my feedback." As students around the world increasingly have instant access to massive volumes of scholarly information via the internet, Niokhor believes that teachers today should help students learn to think critically about information, rather than just having them memorize content. "Given the fact that all my teaching material was already published in scientific studies, my role was to guide Kevin in finding the information he needs and help him understand it."
Niokhor loves the way that Polygence allows mentors to develop a personal relationship with students that is based on shared passions rather than on an obligation to teach certain content. "I believe teaching is a form of inspiration. It's about showing young people how to learn what they want to study so I can support the student's career and calling! It's up to them to choose what they want to do with the support and guidance of their mentors."
Niokhor clearly sees the power in putting faith in the abilities of their students and challenging them to use their full capacities. "I used to tell Kevin at the beginning of each session, "So what are you going to teach me today?" At the same time, he creates a comfortable and relaxed session environment which is conducive to asking questions and making mistakes. "I let Kevin ask all his questions freely, which helps me in orienting and developing a proper curriculum that meets his curiosity in the field of biology and the microbiome. I make sure to give the freedom to Kevin in asking questions, and especially not being afraid of making mistakes."
At Polygence, we are thrilled to have amazing mentors like Niokhor, who not only have incredible academic credentials, but who appreciate the value of academic mentorship, and who truly want to help guide the next generation of scholars, scientists, and creators to achieve their full potential.
Want to Learn More?
Join Polygence and do your own research project tailored towards your passions and guided by one of our expert mentors!