It seems the moment you start high school, attention is turned to the prospect of higher education, specifically how to get into a good college. But the drive to figuring out college admissions doesn't really kick into high gear until junior year. Then, you'll be making your campus shortlists and coming up with what you'd like to major in.
Still, it's a lot to handle on your own. But if you approach it correctly, you can save yourself some time and effort. Here are eight tips on how to get into college that increase your odds of acceptance and set you up for long-term success. Let's get to it.
1. It Starts in High School
Before you learn anything else about how to get into college, you need to recognize that your efforts start in high school. These four years set the stage for your college prospects, right from freshman year.
GPA and attendance are vital. And a better than average GPA will get your foot in the door with many institutions. However, if your grades aren't the best in your first year or two, that's not a reason to panic. You can learn how to get into college with a low GPA as well.
In fact, a comeback story can be appealing to admissions officers, especially if your personal statement (which we'll discuss in just a bit) offers an explanation for your early academic blips.
Create a research project tailored to your interests and your schedule
Polygence pairs you with an expert mentor in your area of passion. Together, you work to create a high quality research project that is uniquely your own. We also offer options to explore multiple topics, or to showcase your final product!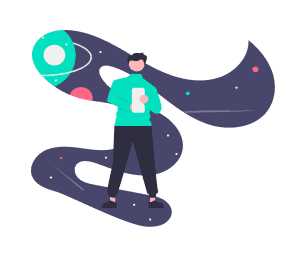 2. Showcase Activities and Interests Outside the Classroom
Excelling academically matters a great deal, but college admissions officers also care a great deal about the activities and interests you hold outside the classroom.
Often, this will entail taking up a sport or participating in a club. Internships can fulfill this requirement as well, and bonus points if the internship is related to your future major in some way.
Another way to show your commitment outside the classroom is to conduct a personal research project. An expert mentor from Polygence can help guide your project from inception to publication, all on a topic you care about. Plus, your project could help you earn college credit and you could gain expert-level advice from professionals in your field of interest.
The Polygence Pathfinders Program
Pathfinders is a career discovery mentorship experience designed to help you explore different career paths and gain more clarity about your future. Learn from three world class mentors in the fields of your choice and discover your passions!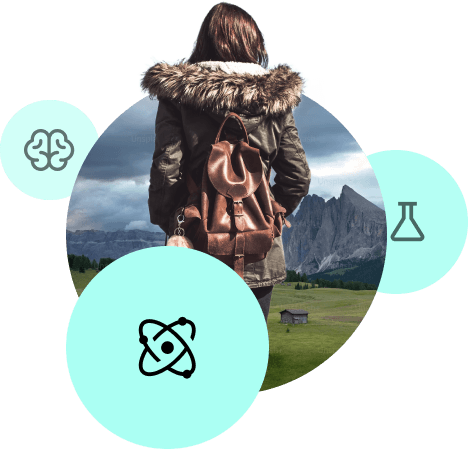 3. Any Old Club Won't Do
Should you decide to join a club, make sure it's one you'll actually participate in. A list of activities won't get you far unless you can indicate how these experiences have helped shape you into a viable college student. It's a matter of quality over quantity, here.
Plus, there's no need to sweat it if your job or family responsibilities make it so you can't join extracurriculars. The college admissions office just wants to see that you can stick with your commitments and that you've gained vital skills or learned something.
4. Select Colleges That Meet Your Requirements
When making your college shortlist, it would behoove you to only include colleges that reflect the areas in which you excel. If you're a strong writer, liberal arts campuses are your best bet. And if you wish to go into engineering, it's safe to say you shouldn't apply to universities known for their fine arts programs. You get the picture.
Your Project Your Schedule - Your Admissions Edge!
Register to get paired with one of our expert mentors and to get started on exploring your passions today! And give yourself the edge you need to move forward!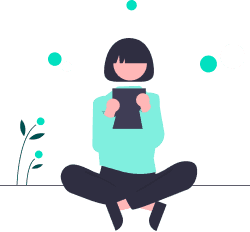 5. Make Your Personal Statement Shine
As far as actually how to get into college goes, writing a compelling personal statement can get you far. In fact, a strong essay can cover for weak spots elsewhere on your application. As mentioned previously, if your GPA isn't top-tier but you've shown improvement in weak areas over time, you can leverage this growth to your advantage.
So, if you got a low grade in math one semester but then turned it around in the following term, you can expound on how you accomplished this in your personal statement. Demonstrate how your hard work and determination helped you overcome a personal battle.
6. Be Responsible on Social Media
This is generally a good rule of thumb to follow all throughout your life, but it's worth mentioning as it applies to the college application process as well. Most people have a profile on at least one social platform these days and while your interactions there don't need to be stuffy, you should always be mindful of what you post. Basically, don't post anything you'd be embarrassed for a college admissions officer or a future employer to bring up during the interview process.
Also, you can avoid a lot of hassle by simply setting your social accounts to private.
7. Request Letters of Recommendation
When considering how to get into college, it's important to briefly view the process through the admissions office's perspective. They're inundated with applicants. So anything you can do to make your application stand out is going to matter greatly. Much like your personal statement, letters of recommendation allow others to speak on your behalf and to indicate why you're deserving of a spot at your college of choice.
Typically, you should ask teachers at the start of senior year for recommendation letters, as they'll likely be overwhelmed with requests as submission deadlines near.
8. Apply Early If You Can
Lastly, if you can swing it, try to apply as early as you can. Quite simply, your odds are better of being accepted if you get your application in during the early action and early decision rounds. Though if you're not 100% settled on which school you'd like to attend, this may not be the best option for you. Should you be accepted under "early decision," you'll be committed to attend that college via a binding agreement. So, choose wisely!
All in all, a lot goes into the college application process, but if you manage your time and resources well, getting into your dream school is possible. Best of luck!
Want to Learn More?
Join Polygence and do your own research project tailored towards your passions and guided by one of our expert mentors!