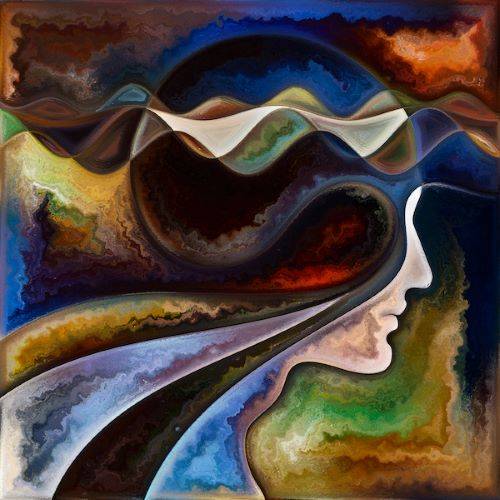 Alexandra is a rising senior from Oakland, New Jersey who worked with mentor Marija, an MD candidate at Stanford School of Medicine, to conduct an in-depth exploration of Alzheimer's disease. Through parsing academic papers, Alex studied the science behind important biological lab techniques, preparing her for future lab research opportunities. Her project culminated in a literature review paper on Alzheimer's which is being submitted for publication to the Young Scientists Journal. Additionally, Alex has developed her ability to present high-level scientific information, and she will share her project's findings at the Symposium for Rising Scholars on August 29th, 3:00-4:15pm PDT. You can read more about Alex's Polygence experience in the interview below.
How did you find out about Polygence, and what motivated you to take on a project?
Through a meeting with my college counselor, I expressed my desire to be able to access some type of undergraduate research, as I plan to major in biochemistry. She recommended Polygence because it would give me the chance to learn and conduct research even before I arrive at college. I looked at different projects on Polygence's website and social media, and it was so cool seeing what you could do as a high school student. I quickly signed up and I had an interview with Staci. My pairing with my mentor Marija was a perfect fit and led to a great learning experience.
Create a research project tailored to your interests and your schedule
Polygence pairs you with an expert mentor in your area of passion. Together, you work to create a high quality research project that is uniquely your own. We also offer options to explore multiple topics, or to showcase your final product!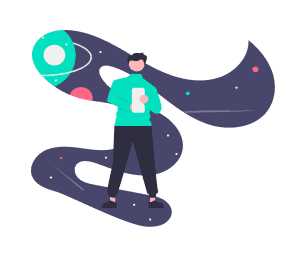 How did you decide that Alzheimer's disease was the topic you wanted to hone in on for your project?
I didn't really decide that until I met Marija. I've taken biology in school, and I took anatomy last year, but other than that, I haven't had a ton of background on this subject. This is the first time that I've done any type of research like this. Marija studied Alzheimer's for about two years in a lab at Yale Medical School, and one of my family members is actually in the early stages of dementia. Seeing my family member go through that and knowing that Marija studied it, I realized that this connected her interests and mine perfectly.
What skills were you hoping to develop through Polygence?
I was really looking to develop my scientific inquiry skills as well as my public speaking skills. Through the 10 sessions, I can confidently say that I drastically improved both of those. Before Polygence, I had never read or written any type of scientific paper, but now I know how to read, dissect, pull out information, and interpret them through writing. I also had to present a lot of the information that I read in the papers during my sessions. I am now more confident with presenting, and I'm able to present scientific information, which I never knew how to do before.
Could you walk us through a typical session with Marija? How did your sessions build off each other?
Alzheimer's disease is a very dense topic with a ton of information, and we read many different papers. In the beginning sessions, Marija would have a PowerPoint set up and start by talking about the papers that I read in between sessions. We would dissect them to make sure that I had all the correct information in the outline I made. Then, we would talk about a lab technique that I would see in the future, so I could get a head start on that.
In the early sessions, it was really more of her teaching me, but by the second half of the program, she'd have me present slides I created about each paper, and give me tips on how to present well. Once we transitioned to writing my review paper, I would write a few sections between each session, send it over to Marija for her review. Then in the next session, we would talk about the edits—the things that I misinterpreted, things that I can add, or things to make it sound more professional.
How would you say Marija has been different from other teachers that you've maybe had? How is Polygence's learning style different from what you do in school?
The style of learning is definitely different because Polygence is able to provide the one-on-one attention needed for a specific project, rather than the standard curriculum for a particular subject. It's really tailored to you, your interests, and your needs, all on your time frame. I've had some wonderful teachers throughout high school that have impacted my life, but Marija was able to take her specific college experiences in her lab, studying Alzheimer's, and teach me what she learned in a way that I could understand. Given her extensive knowledge on the topic, it's amazing that I was still able to understand everything, because she worked hard to deliberately put it in a way that I could understand. Even teaching the lab techniques, despite not being able to actually show me them, she did such an amazing job of finding different ways to do it, given the remote situation. She was extremely helpful and flexible, always on my schedule and attentive to what I needed, and she pushed me to do my absolute best with everything. She's been such a huge advocate for me throughout this whole process.
Has Polygence influenced your plans for the future?
It definitely has. I was a little bit hesitant about medicine before because I wasn't really sure if that's exactly what I want to go into. My Polygence project has completely solidified my love for medicine, and I know now that's the route that I want to take. Polygence has shown me that I want to be involved in more research in the future. This project was just a taste of so many opportunities that I could take on. Being able to conduct research before I thought I would ever be able to was so amazing. I now know that I want to work in medicine and in research, so this project has really helped guide my path.
Your Project Your Schedule - Your Admissions Edge!
Register to get paired with one of our expert mentors and to get started on exploring your passions today! And give yourself the edge you need to move forward!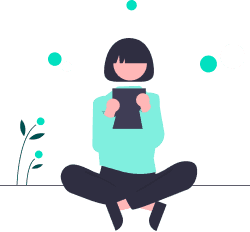 What do you think makes Polygence unique among the many online learning services?
You can't usually do a lot of research before you get to college, so being able to work with highly educated mentors across all different subject areas really drew me to Polygence. As I was looking through the mentors, I was impressed by all of the amazing schools listed: Yale, Stanford, and Harvard. You want to be able to work with these people because you know they're so highly educated, and you can learn so much from them. I never thought that I could write a nine page paper, but here I am ready to submit a paper to be published. It's just a totally different experience than any other program can offer. Even through school, you wouldn't be able to work one-on-one with someone who is specifically an expert in that subject that you really like. That's what I absolutely loved about Polygence—it's really tailored to you.
What advice would you give to a student about to begin their Polygence project?
I would say don't be afraid to make mistakes and never be afraid to be wrong! I knew almost nothing about Alzheimer's disease going into the first session with Marija, and now I know the information like the back of my hand!
It's OK not to pick up on the information right away—I definitely didn't. I made a ton of mistakes interpreting information, but Marija patiently helped me and taught me, and now I know how to read these papers. My first time presenting, it definitely was not my best, but Marija was so understanding that I've never presented scientific information before. She taught me how to create a proper PowerPoint, how to present, and by the last session, I delivered a ten minute presentation with absolutely no problem. You learn from your mistakes and your mentor is always there to help guide you.
Polygence mentors are highly educated and also understand that you're not an expert in their field of study, but they help to make you as involved as possible. At first, I was afraid that Polygence would be too advanced for me; but the mentors actually teach everything in a way that you can understand. For instance, Marija took the time and had the patience to walk me through every step. I would highly recommend this program to anyone considering it.
Want to Learn More?
Join Polygence and do your own research project tailored towards your passions and guided by one of our expert mentors!