This month we spoke to Chelsea Harder of iD Tech, Associate VP of Partnerships. With over a decade of experience in the ed tech field, Chelsea is an expert in building relationships with clients and students. She's also an Independent Education Consultant for Headed for College and a long time member of IECA and NACAC.
You've been working in Ed Tech for years now. What are the trends and changes you're excited about these days?
I love seeing the ways teens are transforming and embracing technology. From FinTech to game design and development, teens are quickly surpassing the technical knowledge of adults. They are also thinking creatively about the ways that tech can enhance and improve our lives, and ways that tech can make a positive impact on the world. We've also seen access to tech increase for so many students—so many students have phones, laptops, tablets and internet access. This is allowing them to connect to peers and mentors all over the world in the spirit of collaboration and with goals of changing the world.
Create a research project tailored to your interests and your schedule
Polygence pairs you with an expert mentor in your area of passion. Together, you work to create a high quality research project that is uniquely your own. We also offer options to explore multiple topics, or to showcase your final product!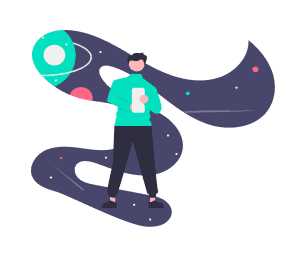 I know iD Tech works with middle and high school students. What is it about students of this age that makes learning about technology so important?
Learning a coding language in high school is now just as important as learning a foreign language. A July 2022 letter from over 500 business and education leaders to governors from all 50 states called for computer science to be part of the K12 core curriculum. "At a time when every industry is impacted by digital technology, our schools should teach every student how technology works, to learn to be creators, not just consumers," the letter urged. As Digital Natives, today's teens appreciate how integrated technology is in our lives and are best positioned to innovate with technology. However, with the pervasive use of technology, many students aren't innovating…they often just consume. Our goal is to awaken and inspire our students to move beyond consumption to creation.
The technology sector has long been defined by a significant gender gap. How is iD Tech empowering young girls to enter the tech space?
Starting in 2012, our female-founded company began to make concerted efforts to bring more parity to our programs. Since then, we've made a lot of strides across marketing, experience, instructor demographics, course selection, partner development and more. As a result, we've more than doubled our percentage of girls at our programs. We're now around 1/3rd girls and still driving towards 50/50. To help with this, in 2019, we launched an initiative called Coding Her Future which engages girls (specifically from underserved communities) in immersive computer science and engineering programs, working to bridge the gender gap in STEM. Women make up over 50% of the U.S. population, but only 18% of computer science undergraduates are female. Girls who have access to STEM programs are three times as likely to major in computer science and engineering in college. To date, over 80,000 girls have graduated from iD Tech programs. We also match partnership donations to provide life-changing scholarships. Our goal is to inspire and empower girls in tech, cultivating the future women of STEM.
How might iD Tech help students prepare for conducting research at Polygence?
As a college counselor, I see countless students interested in pursuing a research project with Polygence related to their passion for technology and computer science, but they often don't know where to start. I think of iD Tech as the perfect onramp for a research project with Polygence. iD Tech programs can help students gain the skills in Java, Python, Game Development, Business Leadership that will help them start to frame some of their research questions and help serve as a foundation for a dynamic Polygence project. Also, for students in the midst of a project, iD Tech can support the development of tech skills that can help them crunch data or dive deeper into topics beyond AP Computer Science as they move into high level concepts.
Your Project Your Schedule - Your Admissions Edge!
Register to get paired with one of our expert mentors and to get started on exploring your passions today! And give yourself the edge you need to move forward!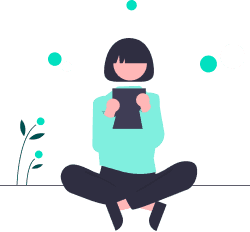 I know you're a native Californian. What's one place in California everyone should visit at least once?
Grabbing a burger at In-N-Out at LAX is a pretty cool experience that I'd recommend. As you sit on the grass in front of In-N-Out, you can watch the sun setting over the palm trees and watch countless planes land and take off right overhead…all while eating the best burger around. After you enjoy your Double Double, it's a short 5 minute drive to the beach where you can soak in the panoramic views of the bay that stretches from Malibu to the Palos Verdes Peninsula.
Want to Learn More?
Join Polygence and do your own research project tailored towards your passions and guided by one of our expert mentors!