Go to Polygence Scholars page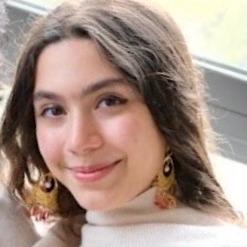 Taban Malihi
Newton South High SchoolClass of 2024Newton, MA
About
Projects
"What is the relationship between metabolic syndromes and PCOS?"

with mentor

Menjin (Katie)

(Aug. 16, 2022)
Project Portfolio
What is the relationship between metabolic syndromes and PCOS?
Started Apr. 15, 2022
Abstract or project description
The increasingly prevalent metabolic disorders of our society have more impacts than meet the eye. In this study, I endeavor to prove a causal link not only between these metabolic disorders (which primarily include diabetes type 1 and 2) and polycystic ovarian syndrome, also known as PCOS, itself a highly prevalent reproductive disorder and one of the leading causes of infertility in the US. The scientific community is still relatively divided over the causes and risk factors for PCOS, as well as the strength of correlation/causation between PCOS and metabolic disorders; however, numerous studies conclude that insulin resistance, among other factors including genetic predispositions, is a risk factor for both PCOS and metabolic disorders. Due to the effects of insulin resistance on hormonal functionality, as well as the epidemic of the metabolic syndrome taking place in the U.S. and other countries, it is essential to further investigate and evaluate the relationship between PCOS and metabolic disorders--a relationship that goes both ways in terms of risk factors--as well as encourage the exploration of new and innovative solutions for both metabolic disorders and reproductive disorders.