Go to Polygence Scholars page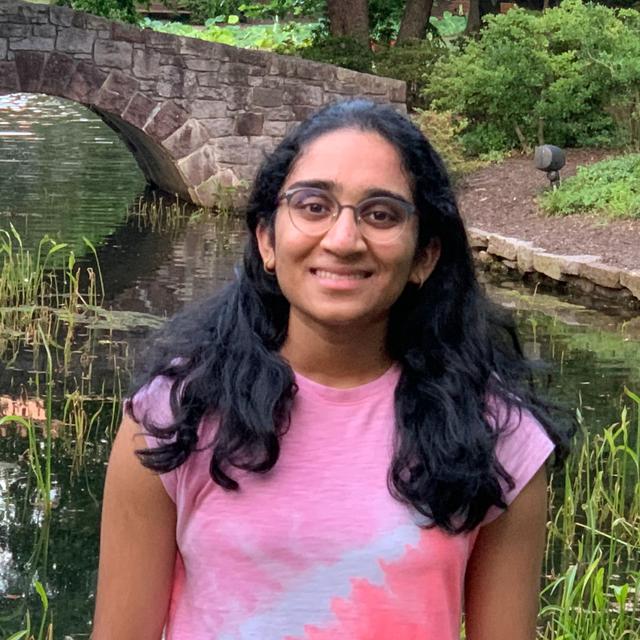 Sruthi P
West Windsor-Plainsboro High School NorthClass of 2023Princeton, NJ
About
Projects
"How do genetic factors differ for normal aging and AD? What do they indicate about cognitive decline associated with AD? How can gene expression be used to identify individuals at high risk of AD?"

with mentor Andrew (Mar. 16, 2023)
Sruthi's Symposium Presentation
Project Portfolio
How do genetic factors differ for normal aging and AD? What do they indicate about cognitive decline associated with AD? How can gene expression be used to identify individuals at high risk of AD?
Started June 30, 2022
Abstract or project description
This project aims to investigate Alzheimer's Disease (AD) and identify how genetic factors are associated with it. Research has found that mutations of and interactions between Tau and Amyloid proteins cause AD. The Tau protein is widely found in brain neurons. It is found in a microtubule, which typically carries nutrients through the neurons. Tau tangles, or buildup of the protein, are commonly found in individuals with AD, leading to memory loss. The Amyloid protein is present in many of the body's organ systems. Amyloid plaques, or malformed amyloid proteins, are found between neurons of a person with AD, which cause neurodegeneration. The Amyloid Beta is a sticky part of the protein that causes plaque formation. Heavy accumulations of Tau and Amyloid Beta play a large part in brain damage of a person with AD. Furthermore, the neuroinflammatory hypothesis states that "dysfunctional inflammatory processes" cause AD. In this project, RNA sequencing data from the Allen Institute Aging, Dementia, and TBI study containing 377 samples of gene expression levels will be analyzed to build a machine learning model. This model will be created using PANDAS and will predict the relations between genetic factors underlying AD and identify any patterns related to cognitive decline. The goal is to identify individuals who are at risk of AD and advise appropriate action by searching for genes that express Tau, Amyloid Beta, and other proteins related to AD. The results found through the research and modeling will not only help with diagnosis, but also identify potential drug treatments.