Go to Polygence Scholars page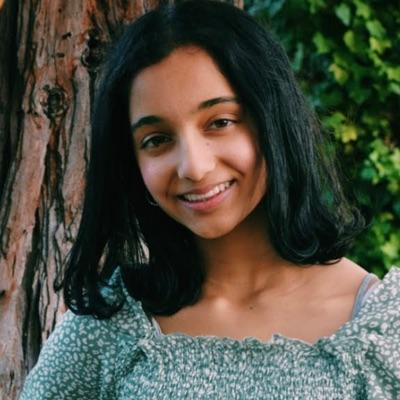 Srinidhi Nagarajan
Cupertino High SchoolClass of 2023Cupertino, California
Srinidhi's Symposium Presentation
Project Portfolio
Does Group Accountability Reduce Teen TikTok Usage?
Started Nov. 29, 2021
Abstract or project description
The purpose of this experiment is to test the effectiveness of group accountability on reducing teen TikTok use. It is hypothesized that making daily pledges to one another not to use the app for more than 30 minutes a day will result in decreased TikTok use for a group of teens. In order to test this, I will gather thirty individuals of the ages 14-18 who use the app TikTok for more than an hour on a daily basis. They will be split into two groups with fifteen kids each. The first group (treatment condition) will meet on Zoom every morning for a month and pledge to each other that they will not use the app TikTok for more than thirty minutes that day. The second group (control condition) will be informed that their goal is not to use the app TikTok for more than thirty minutes every day, but they will not make any pledges to each other regarding this goal. After 15 days, all participants will switch conditions: individuals from the second group will meet on Zoom and pledge to each other every morning, while individuals from the first group will not make any pledges but be informed their goal of not using TikTok, for the next 15 days. Daily TikTok screen time will be recorded for all individuals and compared between conditions. In order to test statistical significance, a one-tailed t-test will be performed comparing the means of TikTok usage under the two conditions. Based on a significance level of 0.05, the t-value will determine whether or not pledging to a group has reduced TikTok usage, which will suggest if group accountability helps teens reduce their TikTok screen time.
Project Portfolio
In the Wake of Unprecedented Anti-abortion Actions, a Call for Reproductive Justice
Started Apr. 25, 2021
Abstract or project description
Srinidhi will write an advocacy-oriented white paper that will: a) examine the current landscape of anti-abortion state policies b) highlight how these narratives of 'protecting women' actually harm women's health c) call for a reproductive justice framework in policymaking, and d) prescribe policies that actually advance women's health and health equity. This white paper will require extensive research on the current state and federal policy landscape, existing narratives around abortion, and most significantly, policy analysis on concrete ways to advance reproductive justice and women's health. We hope to possibly build on this white paper by using this analysis for other policy content such as tweets, talking points, or a blog to pitch to an advocacy organization. We're also exploring the potential to publish this analysis, if possible.