Go to Polygence Scholars page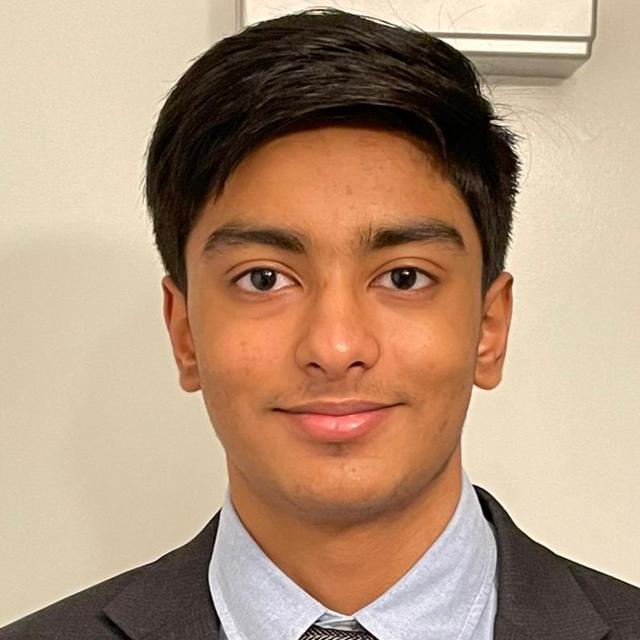 Sai Sahvir Bhaskaruni
Riverside High School / Academies of LoudounClass of 2023Leesburg, Virginia
About
Projects
"Is it possible to use in silico methods to identify an inhibitor of the ectodomain 1 of PCDH1 receptor in order to inhibit Andes orthohantavirus fusion to the cell surface?"

with mentor Cian (Oct. 19, 2022)
Project Portfolio
Is it possible to use in silico methods to identify an inhibitor of the ectodomain 1 of PCDH1 receptor in order to inhibit Andes orthohantavirus fusion to the cell surface?
Started Apr. 15, 2022
Abstract or project description
The Andes orthohantavirus is a strain of virus from the Hantavirus family which is known to cause Hantavirus Cardiopulmonary Syndrome, an upper respiratory infection. As there is currently no FDA approved treatment for Andes orthohantavirus infection, an infection which has a 35 to 50% mortality rate, it is imperative that a treatment be developed to address this issue. The Andes orthohantavirus is known to bind to human cells via the glycoprotein c on the virus fusing with the extracellular cadherin-repeat domain one on the PCDH1 receptor. PCDH1, a type one membrane protein, is a protocadherin protein that's primary function is in cell to cell adhesion. In order to develop a treatment to the Andes orthohantavirus an inhibitor of the extracellular cadherin-repeat domain one of the PCDH1 receptor will be developed. Identified structures of the PCDH1 extracellular cadherin-repeat domain one have been identified and will be used for in silico evaluation of its binding to both the Andes orthohantavirus exterior glycoproteins, which have also been identified, and compounds that will be developed to mimic it. It is expected that an inhibitor with strong binding to PCDH1 will be identified and can be used for further testing in vivo and in vitro.