Go to Polygence Scholars page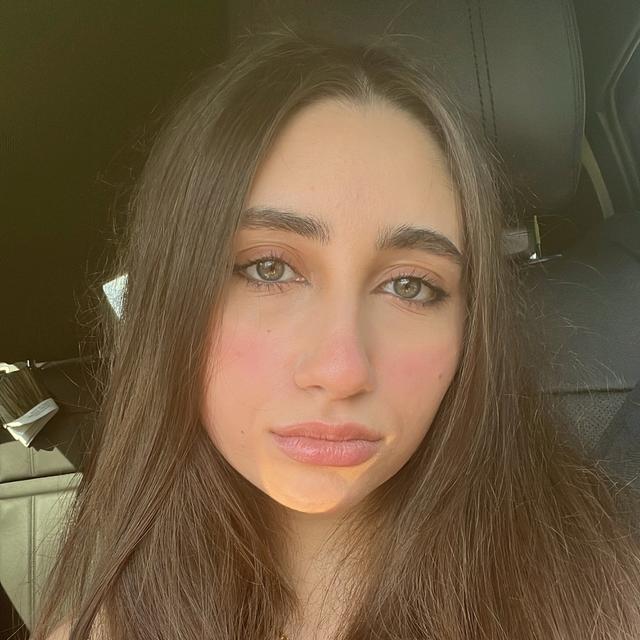 Nancy Zaher
Oakland High SchoolClass of 2024Murfreesboro, Tennessee
About
Hello! My name is Nancy Zaher and my Polygence project is on The Effect of Acidity on Tooth Erosion. I chose to work on this project because I want to be able to help people in my community maintain great dental hygiene and have information on what may be the leading causes of their dental issues. Many people, especially Americans tend to drink lots of soda and do not know the effects that it could have. Not to mention, many people are often told that they should stop drinking soda completely which is not a solution for many people. So through this project I am able to inform individuals on the best soda to drink which will cause the least amount of damage to their teeth. After this project is complete, I would like to submit my finding to the Youth Science Medical Journal and continue with research in other facilities.
Projects
"The Effect of Acidity on Tooth Erosion"

with mentor Jobie (Oct. 14, 2022)
Project Portfolio
The Effect of Acidity on Tooth Erosion
Started July 14, 2022
Abstract or project description
Over many decades the consumption of sugar, especially in the form of soda, has sufficiently increased among many Americans. Soda often contains high levels of acid which eventually leads to tooth erosion. Several research papers have been dedicated to solving this issue, but all have come up with one conclusion: lower your consumption of soda or stop it altogether. However, this is not a practical solution to the problem because for many individuals drinking soda often has become a habit that would be difficult to improve. In order to solve this issue I have developed an experiment that will determine which soda has the greatest effect on the rate of tooth erosion and what soda could substitute that particular brand without causing humans to adapt to a major diet/lifestyle change. In this experiment, we submerged teeth in solutions of varying PH while collecting the mass change among the different solutions. The data is collected daily over a period of six days. During that time, the teeth were evaluated based on qualitative measures in order to analyze not only the differences in mass but also the differences in appearance. The results of the experiment showed that soda with the highest acidity will not always cause the greatest change in mass.