Go to Polygence Scholars page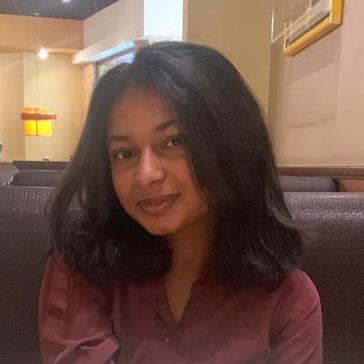 Mahathi Pothukuchi
Class of 2024Dublin, California
About
Projects
"Artificial Intelligence in Daily Life"

with mentor Jim (Oct. 11, 2023)
Project Portfolio
Artificial Intelligence in Daily Life
Started June 13, 2023
Abstract or project description
Mahathi is writing a literature review about artificial intelligence. She is taking a big-picture view of how recent developments in AI are impacting major areas of daily life (e.g. work, education, healthcare, entertainment, etc.). Additionally, she is looking into challenges and concerns regarding ethics and safety.
ith the progress of AI and its growing accuracy, AI tools are now being incorporated into our daily lives. Especially with the increasing popularity of AI systems like ChatGPT, AI has the potential to make positive impacts in various industries like healthcare, education, and entertainment.
However, AI, despite its wondrous abilities to imitate human behavior, can become dangerous if used maliciously and must be regulated to advance AI in the right direction. AI, currently, has caused problems ethically, violating customer confidentiality. Furthermore, the newfound dependency on AI can create conflicts in critical areas, especially if AI tools provide false information. To prevent AI from threatening lives and being used wrongfully, legislation worldwide must be more cutthroat and specific to ensure safety. AI progression is necessary but AI used for good should be mandatory.