Go to Polygence Scholars page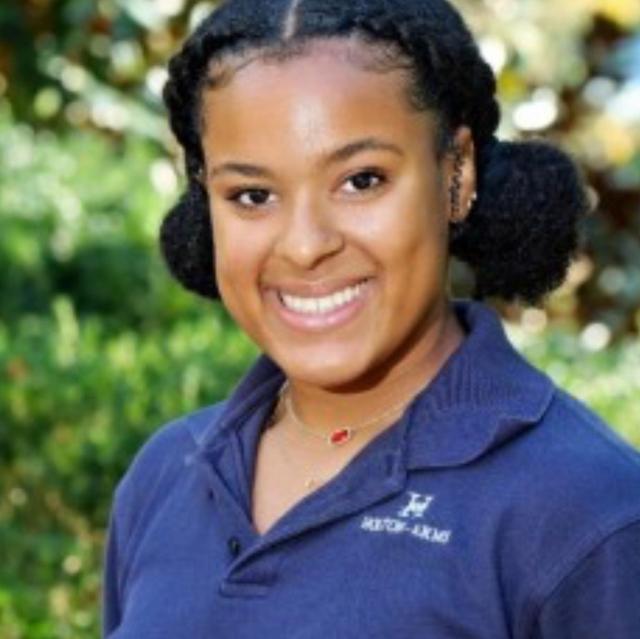 Leilani Clark
Class of 2024Washington, DC
About
Projects
"In this review paper, I aim to discuss the role of diet and the gut-brain axis in Alzheimer's disease pathology. Furthermore, I propose both physical and nutritional therapies to serve as interventions of the disease."

with mentor Alexandra (Oct. 25, 2023)
Project Portfolio
In this review paper, I aim to discuss the role of diet and the gut-brain axis in Alzheimer's disease pathology. Furthermore, I propose both physical and nutritional therapies to serve as interventions of the disease.
Started Apr. 21, 2023
Abstract or project description
Alzheimer's Disease (AD) is the most common form of dementia, primarily impacting individuals aged 65 and older. AD is caused by the accumulation of amyloid plaques that collect between neurons and interfere with signaling in the brain, leading to memory impairment and decreased cognitive functioning. Several studies highlight the role of the gut-brain-axis and the gut microbiome (GMB) in the pathophysiology and development of AD. The GMB is made up of thousands of microorganisms including bacteria, fungi, and viruses. The gut-brain-axis refers to the connections between the gut microbiome, intestinal functions, and the brain. Thus, changes in the GMB can have adverse effects on cognitive functions, indicating that changes in the gut microbiome can serve as factors contributing to AD. One source of this change comes from diet as varying quantities of carbohydrates, fats, proteins, and fibers have adverse effects on cognitive function and AD. Consequently, certain diets (ketogenic and mediterranean) are proven to mediate the cognitive implications of many neurodegenerative disorders and have been proposed as possible therapies for them. Currently, animal studies relating diet, AD, and the gut-brain-axis are limited, and more clinical studies are needed to draw more accurate conclusions. In this review, we will further discuss the role of the gut-brain-axis in the pathophysiology of AD, as well as propose both dietary and lifestyle changes that can contribute to the mediation of the disease.