Go to Polygence Scholars page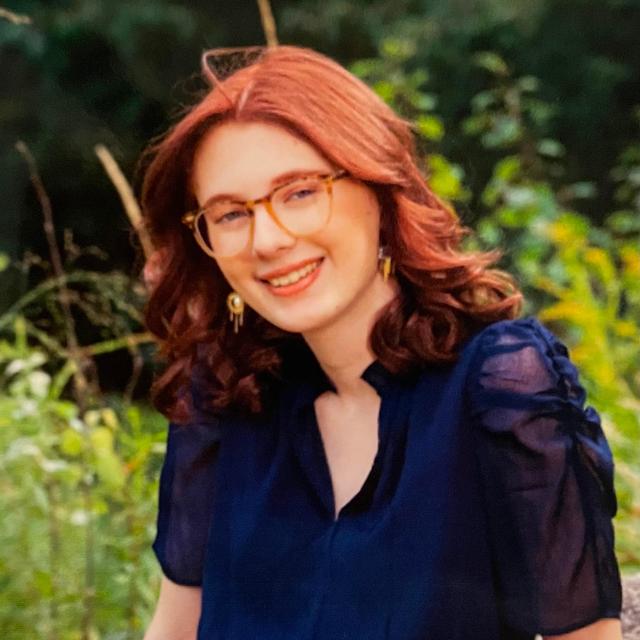 Hannah Robinson
Windham High SchoolClass of 2023Windham, New Hampshire
About
Hi there! My name is Hannah Robinson. For my project, I decided to explore how the different "lenses" that we view art through can change our perspective on a piece in a project, appropriately called "Lenses". As you may be able to tell, I love art and exploring its meanings.
Projects
"Lenses"

with mentor Matthew (Aug. 25, 2022)
Project Portfolio
Lenses
Started Apr. 14, 2022
Abstract or project description
The goal of this project was to create a tool that anyone can use to understand just how many different factors there are that can affect our reaction to an artwork. By moving beyond your first impression of an art piece and taking the time to ask questions, you may uncover stories and details that can radically change your perspective on the work. This project provides examples of different types of questions and what information they can reveal about an artwork in order to encourage people to explore those lenses and enrich their understanding of any piece of art. I ended up fulfilling this goal through making my own website from scratch, with each type of perspective that I identified receiving its own page and a detailed analysis. Each circle on the home page represents a "lens", a specific perspective to explore an artwork through. Exploring each lens will give you its title, definition, an example of how this lens can be used to look at a specific piece of art, and questions to ask yourself about these topics. This website is not meant to tell you exactly how you must think about art, but to give examples of different ways of seeing. You are encouraged to combine these lenses, create your own, or to disregard the categories entirely. Think of the site as a toolbox rather than an authority—it is yours to use and explore as you wish. In the end, this project is meant to be a educational resource to inspire curious minds to think deeper about the artworks they interact with, and I hope to be able to spark a different type of appreciation for art in those who use my site.