Go to Polygence Scholars page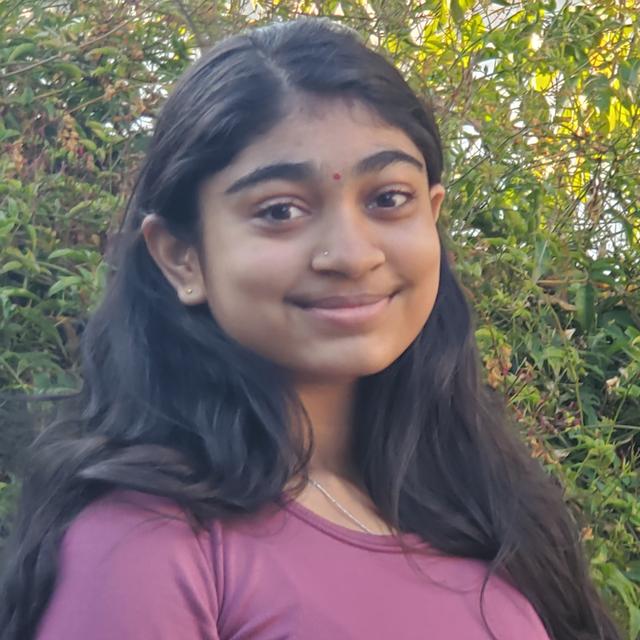 Dhanya Sethuraman
Mission San Jose High SchoolClass of 2022Fremont, California
About
Hi, my name is Dhanya! I am currently a senior at Mission San Jose High School in Fremont, California. I plan on majoring in Neuroscience/ Molecular, Cellular, and Developmental Biology in order to pursue a research-oriented medical career in neuroimmunology, developmental neuroscience, epidemiology, or wherever else my curiosity takes me! Aside from my career goals, I am an avid Bharatanatyam and Bollywood dancer, field hockey player, and music lover. Whether it be to talk about my project or about song recommendations, feel free to reach out to me! I look forward to presenting my research on September 18's Symposium of Rising Scholars, and I hope to see you there!
Projects
"The Role of Stress-Induced Inflammation in Schizophrenia "

with mentor Courtney (July 28, 2021)
Dhanya's Symposium Presentation
Project Portfolio
The Role of Stress-Induced Inflammation in Schizophrenia
Started Apr. 15, 2021
Abstract or project description
Schizophrenia is a severe mental illness whose onset occurs due to interacting aspects of both nature and nurture. While the etiology of schizophrenia is not well understood, there have been multiple models and hypotheses, including the stress-vulnerability-inflammation model and the NMDA receptor hypofunction model, that have inspired a new direction for research in schizophrenia. One area of research that has emerged in the hunt for understanding the cause of schizophrenia is neuroimmunology. My paper focuses on recent breakthroughs in this field by finding stress as the main agent of immune dysfunction, inflammation, and inflammatory gut alterations in the path to schizophrenia. With these studies, the specific mechanisms of inflammation are highlighted, as well as the role of the gut-brain axis in stress-induced schizophrenia. Furthermore, gaps in available research are addressed and the next areas of research required to one day prevent/delay the onset of schizophrenia are identified.