Go to Polygence Scholars page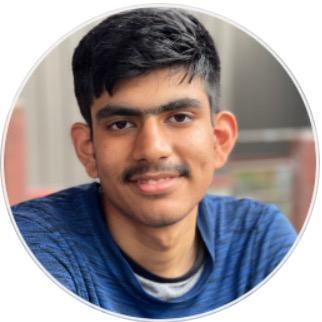 Arnav Vig
Flower Mound High SchoolClass of 2023Flower Mound, Texas
About
My name is Arnav Vig, and I am a senior at Flower Mound High School. I love reading, blogging, music, and nature, and my educational passions are international relations and economics. My Polygence project is over China's BRI initiative and the impact of economics on geopolitical factors such as sovereignty, alliances, and power balances.
Projects
"India's Posture to Chinese Foreign Economic Policy"

with mentor Tim (Dec. 16, 2022)
Arnav's Symposium Presentation
Project Portfolio
India's Posture to Chinese Foreign Economic Policy
Started Aug. 15, 2022
Abstract or project description
This paper seeks to test hypothetical arguments about India's changing posture toward Chinese foreign economic policy between 2001 and 2022. The paper leverages a change in Chinese FEP between the AIIB and BRI to demonstrate a shock in the national security implications of both programs. In assessing the unique impact of the BRI on Pakistan, the paper seeks to test whether the security implications of BRI lending in that sensitive case is the driving factor behind India's more recent antagonistic posture to the program. The paper will leverage primary and secondary source evidence to test this hypothetical argument and to rule out competing explanations. The paper will conclude with both a summary of the main findings and a discussion on the boundary conditions regarding their generality.