On September 24th, 2022, a group of talented, ambitious young researchers from across the world gathered virtually to present their projects to their peers and an audience of spectators at the Seventh Symposium of Rising Scholars.
Over 30 different hour-long sessions of student presentations took place in STEM, Computer Science, and Humanities categories. Each student participant had the option to share their work through an eight-minute presentation or a two-minute elevator pitch, and for the first time, the Symposium included 69 asynchronous presentations in addition to the record-setting 193 students who presented live.
Create a research project tailored to your interests and your schedule
Polygence pairs you with an expert mentor in your area of passion. Together, you work to create a high quality research project that is uniquely your own. We also offer options to explore multiple topics, or to showcase your final product!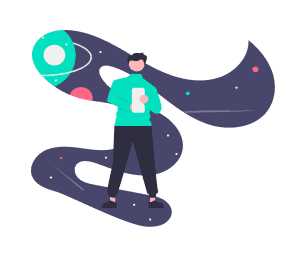 Alongside student presentations, the Symposium included three interactive panels with expert mentors moderated by Polygence staff and one keynote speech by Dr. Michael Puett, Walter C. Klein Professor of Chinese History and Anthropology at Harvard University.
The topic of the first panel of the day, "Social Consciousness in Research: Ethics, the Environment, and Social Justice" was inspired by survey feedback from Polygence students on what they would like to see in Symposium panels. The panel was lead by Polygence Head of Mentoring Lulie El-Ashry and included three Polygence mentors– Nikhith Kalkunte, a PhD candidate in the Department of Biomedical Engineering at the University of Texas at Austin; Madelin Jimenez, a PhD candidate in Marine Biology working at Scripps Institution of Oceanography in San Diego; and Ayli Carrero Pinedo, who completed her PhD in Counseling Psychology at the University of South Dakota. These brilliant researchers gave students insight into how ethics, the environment, and social justice play into their research and the potential impact of their work beyond academia.
The second panel of the day, "My College Experience: Mentor Reflections and Advice on Undergrad," was moderated by Polygence Director of Admissions Charlotte Hazard and spotlighted two Polygence mentors – Maiko Kitaoka, who received her PhD in cell and molecular biology from UC Berkeley and now works as a cell biologist at the Whitehead Institute at MIT, and Gokul Ramadoss who is a current PhD candidate in the Biomedical Sciences program at UC San Francisco. Maiko and Gokul fielded student questions about how they chose their undergraduate schools of MIT and UC Berkeley respectively and how students can make the most of their undergraduate years.
The final panel of the day, "Showcasing Research on Your College Application," was led by Polygence Head of Partnerships GP LeBourdais and Purvi Mody, the Head of College Counseling at Insight Education, a premier college counseling service. Moody shared insights from her over 22 years of experience with college counseling about why research experience is important for college admissions and how students can fold their research into their applications.
The event which attracted the most attendees of the day was Dr. Michael Puett's brilliant keynote talk on "Finding Your Research Path: Lessons from Classical Chinese Philosophy."
Dr. Puett's research interests are focused on the inter-relations between history, philosophy, anthropology, and religion, with the hope of bringing the study of China into larger historical and comparative frameworks. His most recent book, The Path: What Chinese Philosophy Can Teach Us About the Good Life, co-authored with Christine Gross-Loh, is a New York Times and international best seller, and has been published in 27 territories. Dr. Puett has received numerous awards for excellence in undergraduate teaching, and since 2012, his course on classical Chinese ethical and political theory has been the third most enrolled undergraduate course at Harvard.
Before he began his talk, Dr. Puett told students how much he was enjoying attending student presentations, which he described as "incredibly inspiring," and how he was looking forward to hearing as many as he could in the afternoon.
Dr. Puett encouraged students not to fall into the trap of believing that they have a fixed "true self" with a defined set of passions. Rather, he suggests that we think of ourselves more realistically, using ideas from classical Chinese philosophy, as a mess of contradictory impulses, varied interests, and distinct energies, which we use to form patterns of interaction with the world.
Your Project Your Schedule - Your Admissions Edge!
Register to get paired with one of our expert mentors and to get started on exploring your passions today! And give yourself the edge you need to move forward!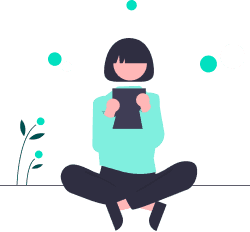 Thus, rather than locking ourselves into one research path early on in life, Dr. Puett encouraged students to remain curious, challenge their own perspectives, and continually explore new fields, in their undergraduate years and beyond. He shared his own experience to demonstrate the pitfalls of becoming locked in to a field too early–he became very interested in European literature and philosophy early in high school, which caused him to suppress exploration into his parallel interest in classical Chinese philosophy until the last minute when he was about to choose a grad school.
In his Q&A with students, Dr. Puett encouraged students not to limit themselves to a handful of well-worn prestigious paths – i.e. law, medicine, finance, engineering – but rather to keep in mind that the world is not a fixed, coherent place with slots we fall into. It's something that's always changing and evolving: "There's no way to know is going to be extraordinary in the world to come. Knowing that we don't know, think of this time as a period to train yourself, explore many interests and broad ways of thinking, and that may take you into careers you've literally never heard of right now. It could also take you into a career that was just mentioned, but you may completely rethink an approach to the field…"
On our Symposium Youtube playlist, you can watch Dr. Puett's keynotes speech, our three panels, and all our fabulous synchronous and asynchronous presenters! Stay tuned for next week's blog highlighting this Symposium's award-winning projects.
Want to Learn More?
Join Polygence and do your own research project tailored towards your passions and guided by one of our expert mentors!