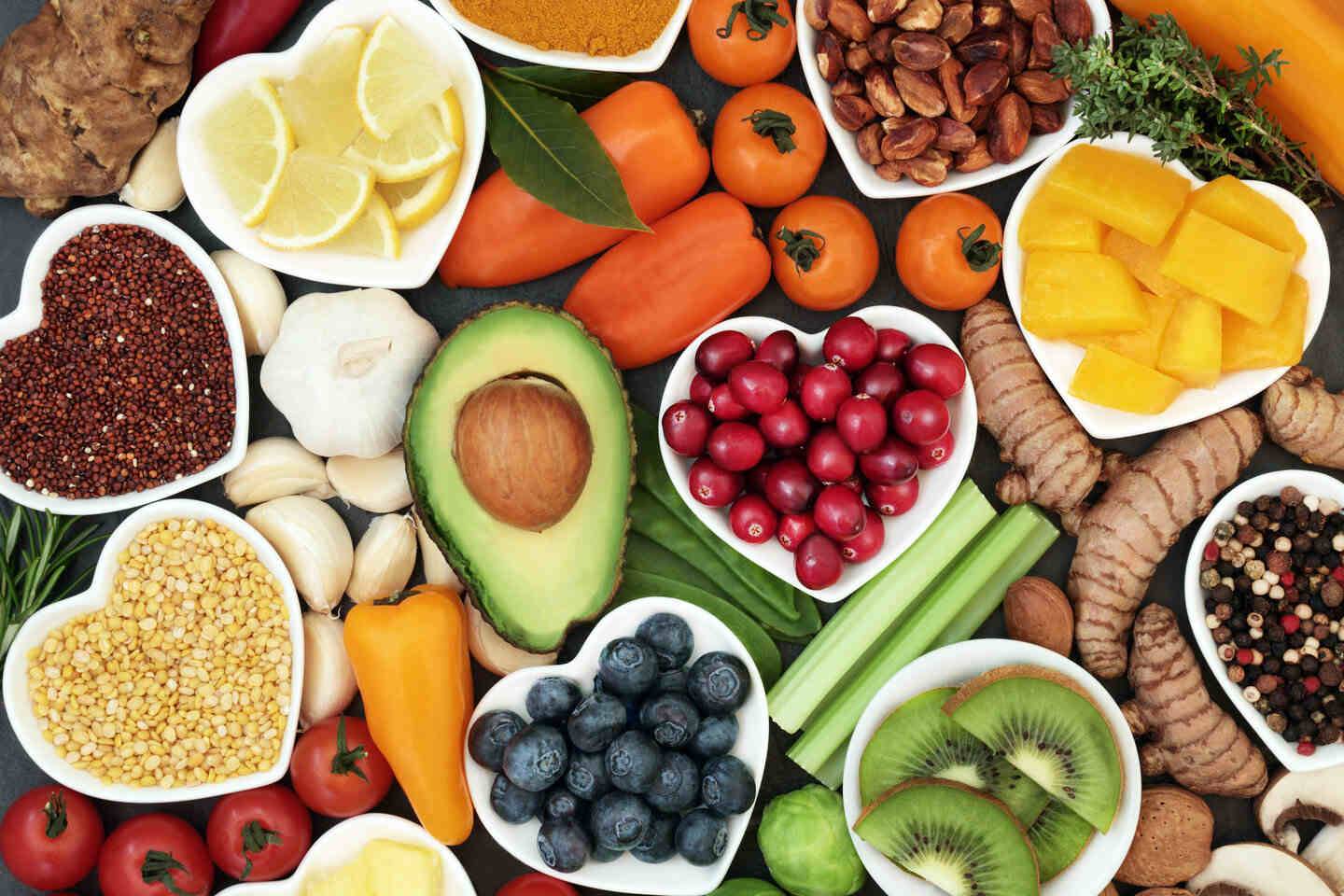 Diya is a junior from San Jose, who researched health science and mental health with her Polygence mentor, Daphne. Having read piles of research papers, Diya was able to compile all of her newfound knowledge into an amazing blog! And even after her time with Polygence, she plans to continue educating the public on maintaining and improving their health for the long run. You can read more about Diya's Polygence experience in the interview below.
What attracted you to Polygence's research program and to the topic you chose to study?
I used to watch a lot of medical-related shows and at first, I was set on being a doctor. But as I dove deeper into it and realized my interests, I figured out that I liked the wellness side of things a lot more. So, as soon as I figured out that I was interested in the health sciences, I wanted to find a way where I could share my knowledge with other people. Yet, I wasn't too sure how to go about that, so I talked to my counselor and they suggested that I try out Polygence. I applied and honestly, I didn't know 100% what I was going to do, but I think just the idea that I would get guidance from a mentor and have additional help is what really attracted me.
How did you settle on doing a Blog?
When I first started with Polygence, I was under the impression that most people wrote research papers. Yet, because my goal was to have this project become something I could work on long-term, a blog really appealed to me. This way I can continue to share what I'm learning even once I'm done with the program.
Create a research project tailored to your interests and your schedule
Polygence pairs you with an expert mentor in your area of passion. Together, you work to create a high quality research project that is uniquely your own. We also offer options to explore multiple topics, or to showcase your final product!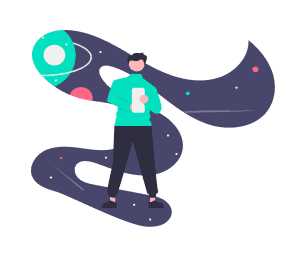 We can't wait to see how your blog continues to grow. Do you currently have a favorite post on your blog?
I only have one nutrition post up at the moment, but I definitely think that one is my favorite right now because it talks about some of the misconceptions of nutrition. It was inspired by some of my own misunderstandings about nutrition, so I wrote the post with the intention of helping others get their questions about nutrition answered as well.
I'd love to read up on that. Were there any challenges that you found were specific to researching health science and mental health?
I definitely think that one big issue was that there are so many different opinions and so many different ideas. Sometimes it was hard to figure out what was really true and what really wasn't. So, learning how to find reliable sources was definitely more of a challenge.
Was there anything you felt you learned during Polygence that you couldn't learn at school?
I've learned a lot about how to research and how to actually create blog posts. Whereas obviously, when I'm getting a regular education at school, we're not really focusing on that. We're following the curriculum and learning material from sources that have mainly been provided to us. So, I think Polygence has really taught me how to go out and find much more in-depth research material. It also helps that you're getting one-on-one time with someone who is there to personally help you on all aspects of your project from start to finish.
Is there anything you wish you had known about Polygence before you got started?
I definitely wish I had known that I could talk to my mentor about a lot more things than just solely the project. It took me a couple of meetings to realize that we could really talk about anything, whether it was related to my project or not. We talked about colleges, opportunities different majors could offer, and different life skills. I wish I'd known sooner that my mentor could also help me with those things too.
What is your plan for the future? Do you plan to continue with health science?
Very much related to my blog, I think I want to do health and exercise science, or something closely related to that subject. I would also love to do a minor or a double major in business because I hope to create a business with my knowledge. I'm not exactly sure what that looks like yet, but I would love to do something where I could take on clients to help them with health (both physical and mental), nutrition, and basically all aspects of their life.
I'm wishing you the best of luck! What would you say was the most challenging part of this research project?
Because this is my first research project, I honestly had no idea how to go about it and no idea how to find any sort of scientific journals. I think that's where my mentor really stepped in. She helped guide me to places where I could find different sources to draw information from. And outside of research, the hardest thing was definitely developing my writing skills. It took a bit for me to get the hang of writing informative blog posts that were still interesting, especially since my blog is catered towards teens and young adults.
Your Project Your Schedule - Your Admissions Edge!
Register to get paired with one of our expert mentors and to get started on exploring your passions today! And give yourself the edge you need to move forward!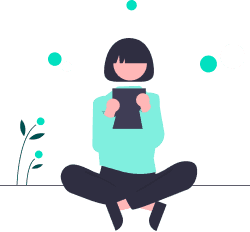 Do you have a favorite part of the project?
Yeah, I definitely think that just designing the website was a super fun part of it. Also, having made a list of different topics that I wanted to write about, it was really cool to look down and see all of the ideas that I had come up with.
Your blog is looking pretty good! What would you say is the most interesting thing you've learned about physical or mental health?
I think it was debunking all of the misconceptions that I personally believed. Working with my mentor, who is very knowledgeable on mental health and exercise, it was really cool to realize how things actually work scientifically versus what the general media would say.
For students who want to know more about both physical and mental health, what would you recommend that they do, read, or watch right now?
My blog is there to be read, of course. Other than that, I'd encourage them to look up their questions on YouTube and get connected with the creators they find by following them on different social media platforms. That way, they can really see what their lifestyle is like, which can help them create their own opinions on nutrition and exercise. Health is a very widespread subject on the internet, but it's also very individual and so, you really have to figure out what works best for you.
As far as recommendations go, I have two suggestions if you're looking more towards exercise: @samtaylor_fitness and Taylor Olsen. I follow both of them and I'm actually in contact with Olsen! She's one of the people I look up to the most because she's come such a long way in her own journey. I signed up for one of her fitness programs when I was first getting into health. I didn't really know what I was doing when it came to exercise, so through that program, I learned a lot from her and how to balance my own lifestyle. That's a big part of what really got me interested in health science and everything.
It's so cool you were able to connect with her! What advice would you give to students who are thinking about writing their own blog?
I would definitely just say to go for it. I think I, personally, waited a really long time because I just wasn't sure where to start. So, I would say to reach out to anyone else that they know may have written a blog, or that may have an idea of how to create a website. I think taking that leap of faith and just starting is the hardest part, but it's something you need to do. Also, make sure to create a list of things that you want to talk about. Be open to any sort of subject that you're curious about. I know that anytime I want to challenge something, or a slightly controversial topic crosses my mind, I jot it down right away.
What advice do you have for other high school students who are studying health science and mental health in a more academic way?
I would say to keep discovering more about the subject and venture out of your own comfort zone. Explore opposite opinions and make sure that you always see the argument from both sides. Like I said, there is a lot of controversy in the health and fitness world, so I think it's super important to take a look from all perspectives.
This is all great advice. One more. What advice would you give to high schoolers thinking about signing up for Polygence?
Sort of like I said just now, definitely go for it and trust in it. Also, make sure that you look for a mentor that's catered to your interests because that'll help when it comes to any sort of research or questions you have about your project.
Click here to read Diya's blog!

Feeling Inspired?
Interested in doing an exciting research project? Click below to get matched with one of our expert mentors!