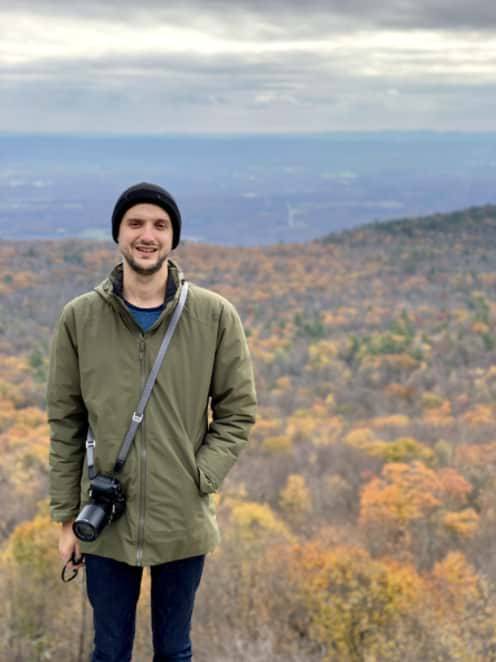 Tyler is Polygence's student success coordinator, in charge of matching students with their mentors and helping them troubleshoot problems. Yet, we also wanted to explore more of Tyler's life outside of Polygence, where he does everything from making pottery to diving for mussels. You can read more about Tyler's research and work with Polygence in the interview below.
Can you tell us a little about how you got started working in education?
I have always been really interested in science education, especially more informal education spaces. It started with my own experience when I did an independent research study in high school, which was really transformative for me. Then, after I got my undergraduate degree in biology, I found a lab for my masters program that ran an educational citizen science project. This really helped me dip my hands into education while also completing my own.
Create a research project tailored to your interests and your schedule
Polygence pairs you with an expert mentor in your area of passion. Together, you work to create a high quality research project that is uniquely your own. We also offer options to explore multiple topics, or to showcase your final product!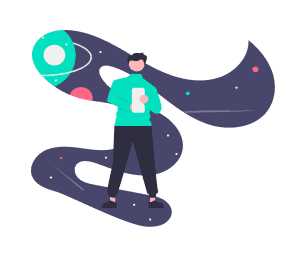 Then when I moved to New York City, I started a few after-school programs and eventually entered formal teaching. I taught kindergarten through 8th grade science, and did curriculum development for elementary school science. Yet, I realized I'm much more interested in informal education spaces like I mentioned before. So, I went on Ed Surge and found Polygence. Looking at it, I was just like, "Wow, this is really in line to what I'm interested in doing!" And that's how I ended up applying.
Back from when you were teaching, do you have any fun classroom stories?
One took place at this event we called an exploratorium at the school I worked at. It was a chance in our science program for students to do their own research project, kind of like a science fair. We had one student our very first year doing it, who was super into composting and she created a worm bin. It was a student you wouldn't expect to love worms so much, but it totally changed how she participated in science after that. It was great to see how she really found this passion for learning about worms and how they can be involved in composting on her own.
It's so great and even inspiring that she could find her passion. As both an educator and student, what are you currently researching?
I have a degree in entomology, but I'd say I'm mostly an ecologist. I think something I've always been drawn to since forever is learning about organisms, how they interact with their environment, and all of that fun, crazy science that exists within every living thing. Within the beautiful biodiversity of our planet, there's so many amazing things happening, so many interesting stories, and millions that haven't been told yet. And so, something that I feel really passionately about is being able to tell those stories that most people would just glance over and not think too much about.
Specifically, there are a few different organisms that I really love, but my number one is probably freshwater mussels. They are a really cool example because they look like little rocks in rivers and lakes. They are so easy to pass, but they have this really amazingly evolved life cycle and are very important in sustaining ecosystems.
The Polygence Pathfinders Program
Pathfinders is a career discovery mentorship experience designed to help you explore different career paths and gain more clarity about your future. Learn from three world class mentors in the fields of your choice and discover your passions!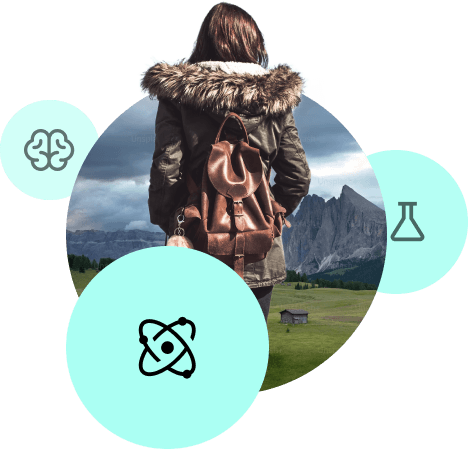 Was there a significant moment in your life where you became set on studying organisms like these?
The moments have always had to do with where science meets education. For instance, when I was in high school, we would do a science field day for middle schoolers. I would always run the insect station where we would go into the woods and collect insects with middle schoolers, and then identify them with them. Those types of opportunities to teach students have always been the most foundational for me.
Within everything you do as a scientist, what is your favorite part of it?
I would say the field work always stands out. I worked in northern Michigan for a while where I got to swim around lakes and rivers and collect mussels. It was just really peaceful and those are probably my favorite moments to think back on.
Your Project Your Schedule - Your Admissions Edge!
Register to get paired with one of our expert mentors and to get started on exploring your passions today! And give yourself the edge you need to move forward!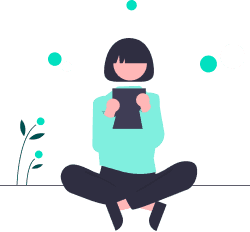 In another life, what would you be career-wise?
That's a really good one. I have lately been really into gardening and so, landscape architecture is something that I think would be really cool. Planning out parks and things like that sounds like a lot of fun.
That would be really cool! What do you like to do outside of Polygence or the lab?
I am a bird-watcher, and into wildlife photography. My favorite bird is the northern flicker, they have really crazy plumage and good personalities. I'm also an amateur potter and enjoy making ceramics. I mark all my pieces on the bottom by writing different animal noises to identify them. I used to be a part of this slightly chaotic studio in Brooklyn and so, it was a good way to figure out which ones were mine when everyone's came out of the kiln.
How did you get into all of this?
I got into birding pretty formally from taking a college ornithology class. Also, New Jersey, where I'm from, just happens to be really good for bird-watching because of the birds' migratory paths. I got started with pottery because I'd go with a group of friends to a studio after teaching. We liked to go for some soothing stress relief. As for the photography, it sort of came naturally with what I study and my hobby as a bird-watcher. Plus, I like to use field guides to ID what I see, so photos are helpful to refer back to.
Moving more towards your work with Polygence, what do you do as a student success coordinator?
I am really involved with the process of matching students with their mentors. I am the person that's looking at student and mentor interviews, along with their profiles. I determine their best fit based on their experience, personality, and availability.
I'm also making sure that active projects are successful. So, in addition to the support their mentors provide, if students have questions they can come to me as well. For example, if they're confused about where they should showcase their research, or they're having particular challenges about how to read a research paper or how to find sources, I'm here as a resource for them to be the most successful they can be.
What has your experience with Polygence been like so far?
It's been really great! Polygence is a program I wish more people knew about because I really value what we're doing. As far as the actual work, I really look forward to student interviews and meeting with them if they have a problem to troubleshoot. I think the educator in me misses being in the classroom and having those face-to-face interactions. So, I'm happy that meeting with students is a part of what I do. I'm also a really curious person about all sorts of random things. So, of course the best way to learn about new and interesting topics is to watch interviews and to read mentor profiles to see the cool work people are doing in all kinds of fields.
As a student success coordinator, what do you believe is the key to a Polygence student's success?
I think there's a few things. One, a student should pick a project that they're truly passionate and curious about. I believe that's a big driver in them being successful and motivated throughout the process. I also think a point in the program where students struggle is that they have an overall interest in a topic, but they have a hard time narrowing it down to one specific path to follow. So, what I always encourage students to do is to figure out what excites them most about the topic they're interested in. The answer to that question is what they should move forward with pursuing as a research project.
Second, I believe that backwards planning is really important. It's good to know what students want to get out of their experience and what they want their end goal to be. This way they can be really mindful of their ten sessions, mapping it all out with their mentor in order to identify clear milestones that they want to reach. This will make it easier for them to achieve that final product they desire.
Have you seen any ways that mentors can help students succeed best?
We tell out students from the very beginning that our research program is student-driven. It's our philosophy for everything to be very student-centered. So, I believe the number one thing that mentors can do is to have high expectations about what their students can accomplish between sessions. It's important to push them to grow while still being supportive, but not too overbearing. And if they have any questions, anybody on our team is happy to help them support their students.
How can a student make sure that they keep their research project on track?
We have a milestone feature that we're rolling out soon, which outlines the general course of a research project session by session. So, it'll allow students to have an idea of what they should accomplish by the time each session comes around. It may help to follow these milestones, but also like I said, it's important to have their own plan for what they want to get out of Polygence too. For example, if they want to make a podcast, they need to think intentionally about what the steps are to accomplishing that. I think it's having that vision and plan for how they're going to pace themselves that helps keep them on track.
Do You have any advice for budding scientists?
I'd say don't be afraid to take risks and go after things that you're really interested in and passionate about. Use that as your guiding light for what you hope to learn about.
Want to Learn More?
Join Polygence and do your own research project tailored towards your passions and guided by one of our expert mentors!