Calling all creative minds and passionate Polygence alumni! We are thrilled to announce a one-of-a-kind contest where you have the opportunity to showcase your project in a fun 1-minute video. If you are proud of your Polygence project, this is your chance to shine! It's also another opportunity to showcase your work which can help with college admissions.
Here's everything you need to know about the contest:

Contest Theme: "My Project, My Passion"
We want you to showcase your project, whatever it may be, and demonstrate your passion for it in a fun and engaging way. Whether you worked on a research paper, a tech innovation, a social initiative, a personal hobby, or anything else that excites you, we want to see it!
Contest Timeline:
Submissions Open: May 15, 2023
Submissions Close: May 31 , 2023
Winners Announcement: June 5, 2023
Prizes:
Best Overall: $1000
Most Fun: $500
Most Engaging (most social media engagement): $500
*Prizes will be in the form of Visa gift cards
Contest Guidelines / How to Enter:
1. Create a 1-minute video showcasing your project and conveying your passion for it. Be creative, innovative, and let your personality shine through!
2. Videos can be live-action, animated, or a combination of both. Feel free to use any editing techniques or special effects that enhance your presentation.
3. Keep it clean and family-friendly. Any offensive or inappropriate content will be disqualified.
4. Post your video via social media (Instagram or TikTok) before the submission deadline. Include your name and a brief description of your project, mention and tag @polygence, and have #polygence tag in the description.
5. Email us at [email protected] with an attachment of your video and let us know you shared your video on social media! 

Judging Criteria:
Creativity and Originality: How well does your video stand out from the rest? Does it demonstrate originality in presenting your project?
Passion and Engagement: Does your video effectively convey your enthusiasm and dedication to your project?
Presentation and Production Quality: How well is your video crafted, considering factors such as storytelling, visuals, audio, and overall production value?
For any questions or clarifications, contact us at [email protected]
Stay tuned for further updates and announcements by following us on @polygence on Instagram.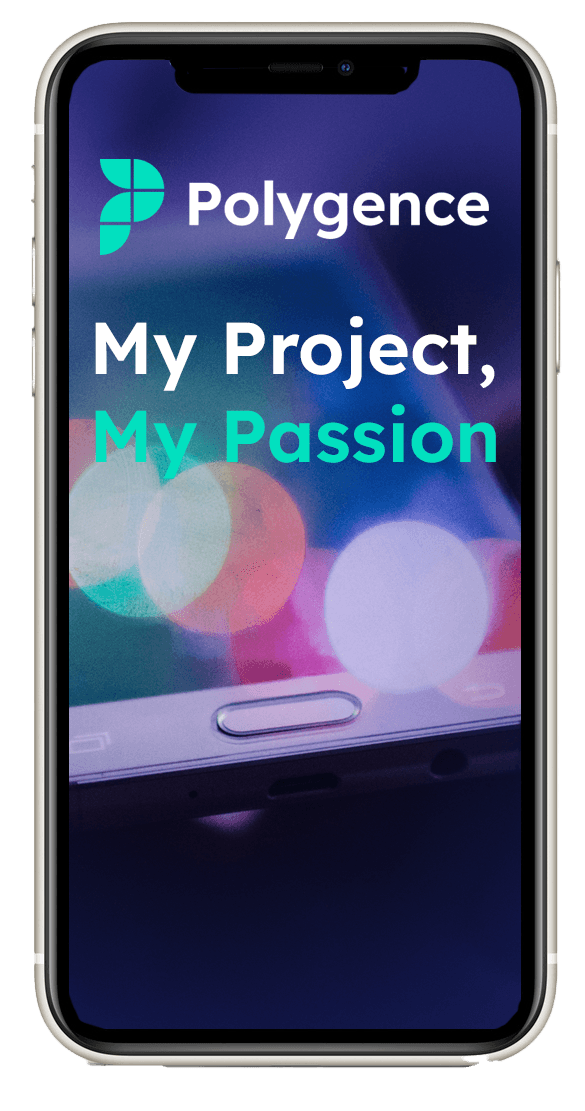 Terms and Conditions
1. Eligibility:
Participants must have the necessary rights and permissions to submit their videos and any content included in them.
2. Submission Guidelines:
Participants may submit only one video entry.
Videos should not exceed 1 minute in duration.
Submissions must be original and created specifically for this contest. Plagiarized or copyrighted material will be disqualified.
Any offensive, derogatory, or inappropriate content will result in disqualification.
Videos must be submitted in a compatible video format (MP4, AVI, MOV, etc.).
By submitting a video, participants grant the contest organizers and sponsors a non-exclusive, worldwide, royalty-free license to display and promote the video.
3. Judging and Winners:
Videos will be judged by a panel of qualified judges appointed by the contest organizers.
Judging will be based on the criteria mentioned in the contest announcement (creativity, passion, presentation, etc.).
Winners will be selected at the discretion of the judges, and their decision will be final and binding.
The number of winners and prizes will be as specified in the contest announcement.
Winners will be notified via the contact information provided during submission.
If a winner cannot be contacted within a specified period or fails to claim the prize, an alternate winner may be selected.
4. Prizes:
Prizes will be in the form of gift cards 
Any taxes or additional expenses related to the prizes are the sole responsibility of the winners.
5. Intellectual Property:
Participants retain ownership of their videos and any intellectual property rights associated with them.
By submitting a video, participants represent and warrant that they have all necessary rights to the content included and grant the contest organizers and sponsors the right to use the videos for promotional purposes.
6. Publicity:
By participating in the contest, participants grant the contest organizers and sponsors the right to use their names, likenesses, and videos for promotional and marketing purposes without further compensation.
7. Liability:
Participants agree to release and hold harmless the contest organizers and sponsors from any claims, losses, damages, or liabilities arising out of their participation in the contest or acceptance, use, or misuse of any prize.
8. Modification or Cancellation:
The contest organizers reserve the right to modify, suspend, or cancel the contest at any time, for any reason, without prior notice. In the event of cancellation, no compensation or alternative prize will be provided.
9. Governing Law:
The contest and these terms and conditions will be governed by and construed in accordance with the laws of California. Any disputes arising from or in connection with the contest shall be subject to the exclusive jurisdiction of the courts of California.

By participating in the contest, participants indicate their full and unconditional agreement to these terms and conditions.